The fourth vessel in Sir Richard Branson's Virgin Voyages fleet, Brilliant Lady, marked the next stage of construction last week.
The ship was floated out at Fincantieri's Sestri Ponente shipyard in Genoa, Italy on Friday. Brilliant Lady is the new cruise line's fourth vessel. The first, Scarlet Lady, launched passenger voyages in fall 2021 following a long delay due to the COVID-19 pandemic and resulting cruise industry shutdown. It was originally set to launch in 2020.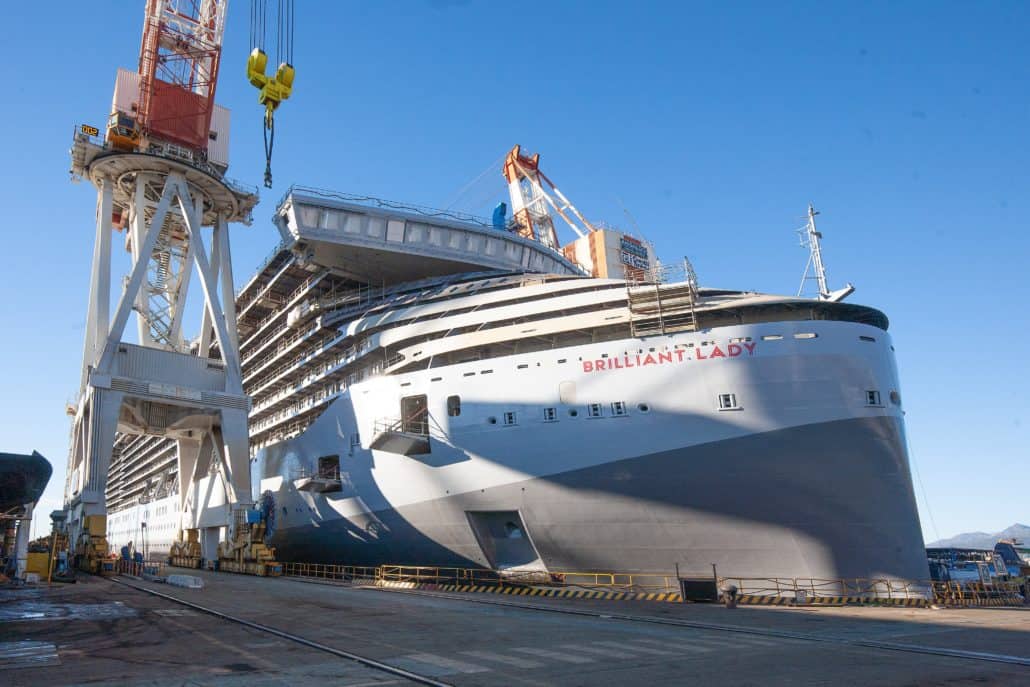 Virgin Voyages' second ship, Valiant Lady, debuted in March 2022, and the third — Resilient Lady — is set to launch in May 2023.
All four sister ships come in at about 110,000 gross tons and hold 2,770 passengers in over 1,400 guest cabins. On the guest-facing side, the vessels extensively utilize home automation technology. Through the Virgin Voyages smartphone application, guests are able to manage a wide range of cabin functions including the air conditioning, lighting, opening and closing of blinds, music, and television.
MORE: Coast Guard Rescues Man Overboard From Carnival Cruise Ship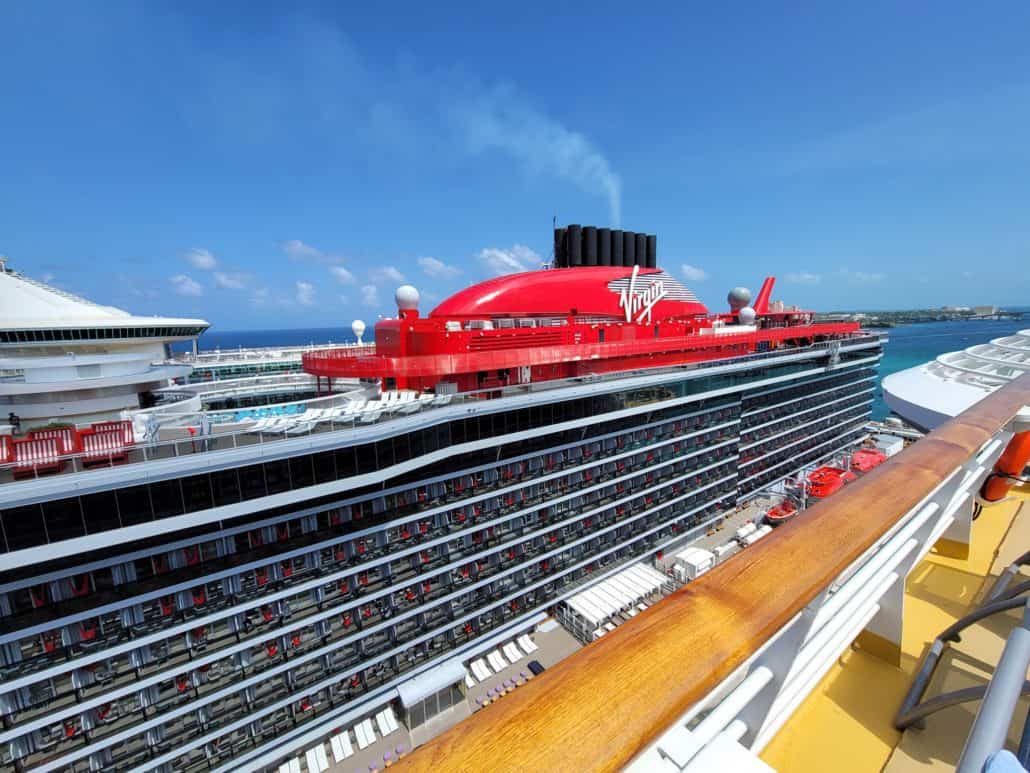 Even though it's not considered an 'all-inclusive' cruise line, Virgin Voyages does feature more inclusions than other mainstream cruise brands. The base cruise fare affords passengers wifi, dining in all restaurants (most of which would be considered specialty venues on other lines), all fitness classes, and gratuities for the crew.
Restaurants on board the Virgin Voyages ships include modern Mexican eatery Pink Agave, Korean barbecue spot Gunbae, The Wake steakhouse, and Extra Virgin Italian restaurant, among others.
Brilliant Lady is scheduled to debut late next year.
READ NEXT: Disney Cruise Line Announces Special Anniversary Cruises, New Loyalty Program Tier