Apparently humans aren't the only ones who love taking cruises with Royal Caribbean!
A burrowing owl somehow wound up on the line's mega ship Symphony of the Seas back in January, unintentionally taking a two-week vacation on board. Passengers spotted the bird perched on exit signs, peeking through planters, and sitting on railings across the vessel.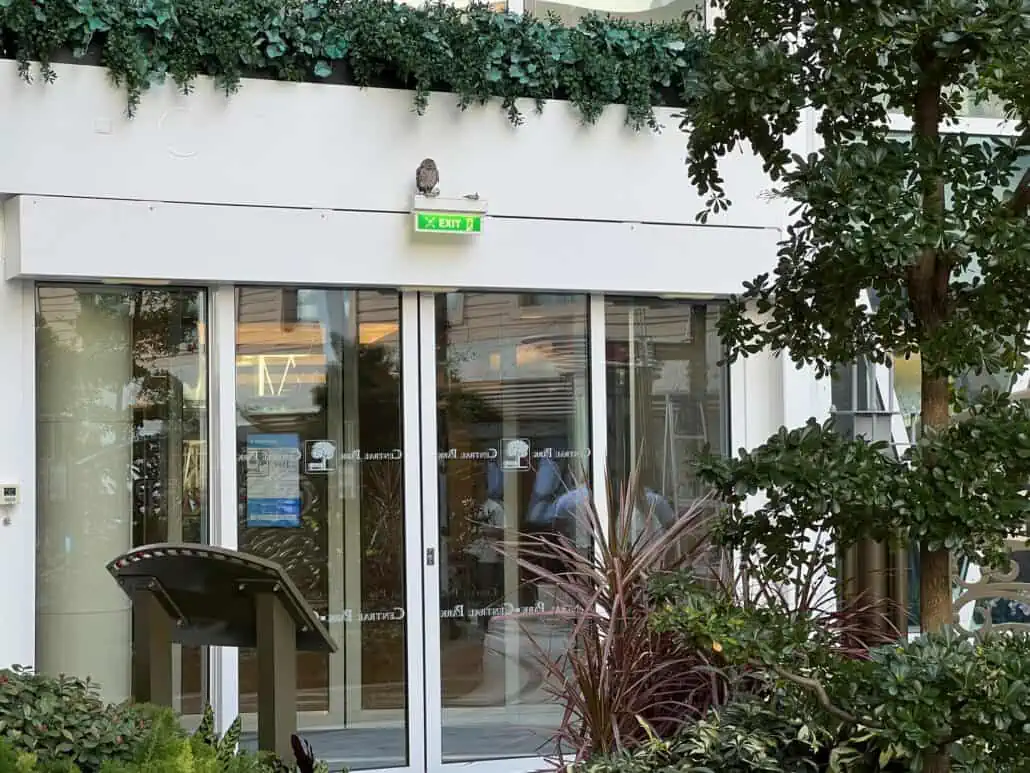 The ship's environmental officer welcomed a biologist from the Florida Fish and Wildlife Conservation on board on January 21st to safely capture the owl during a one-hour window between disembarkation and embarkation for the next cruise at PortMiami.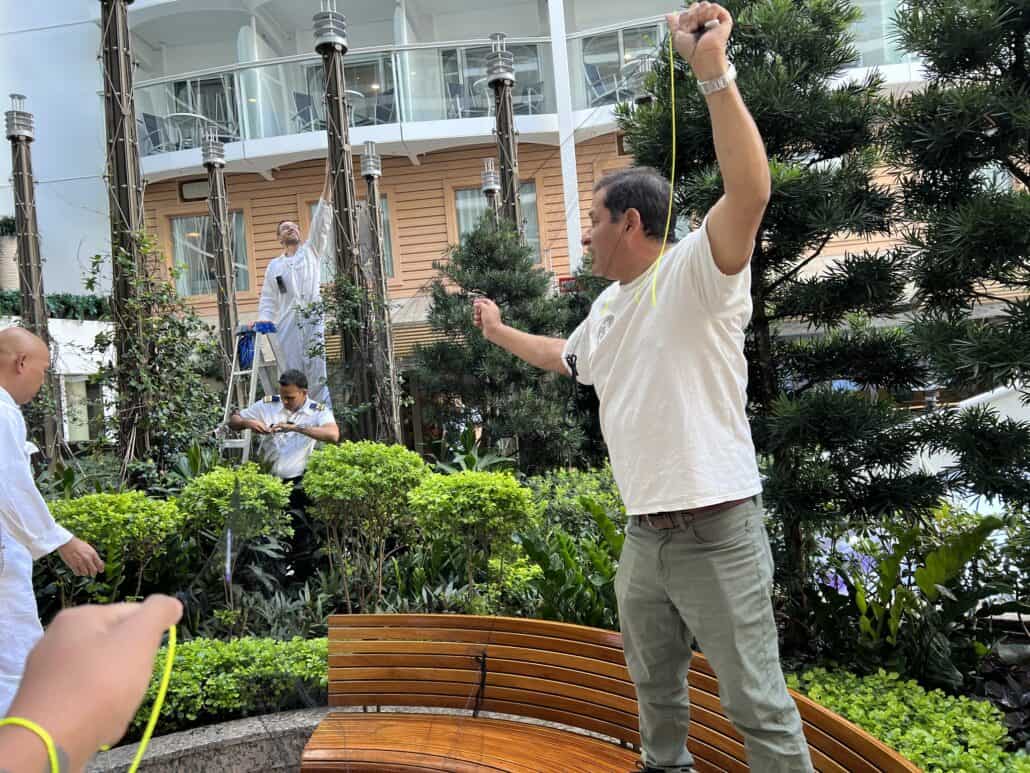 With help from some crew members, the biologist, Ricardo Zambrano, placed mist nets around the owl's favorite perch — the exit signs by the door. After two unsuccessful attempts, the owl flew to the balcony of a cabin on deck 10. Crew stood below and made noise to distract the owl as Zambrano snuck up and safely netted the bird from the railing.
In a Facebook post, the Florida Fish and Wildlife Conservation cheekily said that the "cute little stowaway was safely assisted with the disembarkation process" and that "he had nothing to claim in customs."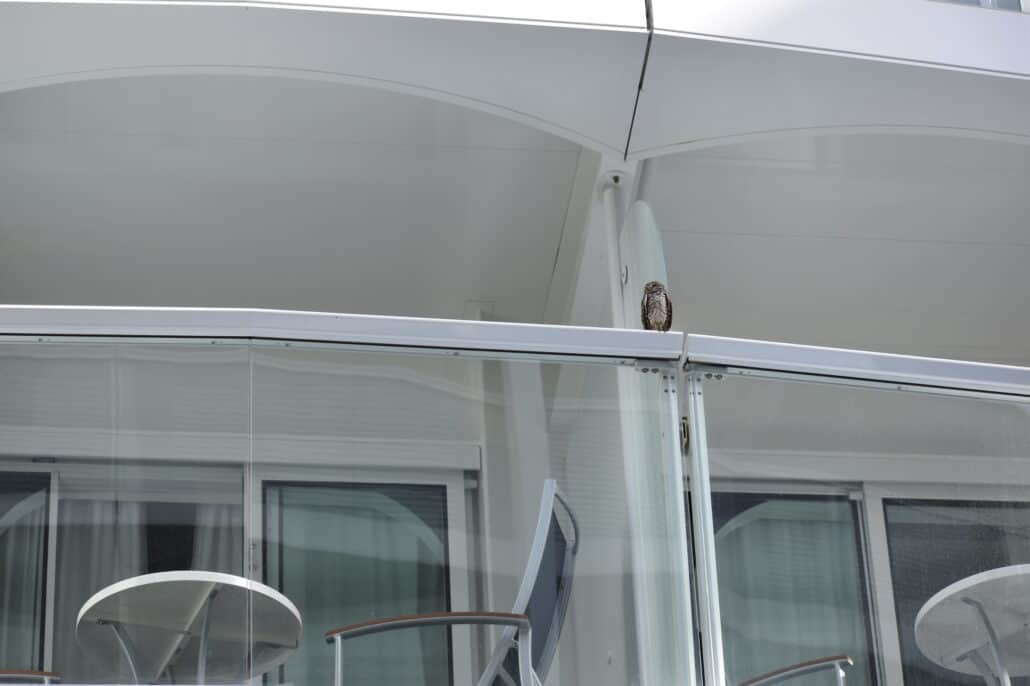 The owl was taken to the South Florida Wildlife Center as a precautionary measure, and — though skinny — was found to be in otherwise good health. It was rehabbed at the center for around a month before being released in Davie, Florida.
Burrowing owls are listed as Threatened in Florida, and are one of the smallest owls in the state, reaching up to nine inches tall. They're ground-dwelling and spend most of their time in open areas or at their burrows. Their diets consist of mostly insects and sometimes small reptiles, birds, frogs, and rodents.
Owls must enjoy Royal Caribbean's massive Oasis-class ships, as another burrowing owl was spotted on the mini golf course aboard Oasis of the Seas back in 2010. That owl was also safely captured and relocated back to land.
READ NEXT: Royal Caribbean Seeking Caribbean Artists to Create Murals on Icon of the Seas