First-time cruisers often set their sights — and their itineraries — on heading south toward the Caribbean. It's just sort of the nature of the beast.
But those with more experience know that there's a whole world of options out there, and that one of those is sailings to ports in New England and Canada… and it looks as if the region is only going to become more popular with cruisers in the years to come. During the Cruise Canada New England Symposium held in Montreal this week, one of the hot topics was the many reasons the region is expecting an influx of sea loving voyagers in the years to come.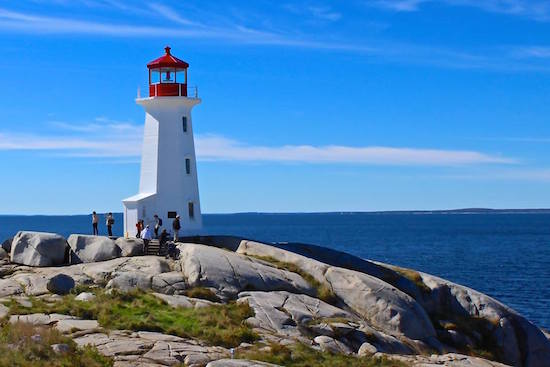 1. People fall in love with the region.

It's already been well established that the vast majority of people who go on a cruise for the first time wind up booking another. As it turns out, New England and Canada have the same effect on visitors who wind up wanting to go back again and again.
2. It's not just for "leaf peepers."

While an increased number of cruises head north in the fall as the changing of the seasons turns the area into a gorgeous variety of color, members of the CCNE alliance anticipate major growth in the next decade. "By 2026," reports Michael Vanderbeeke, deputy director of business development for the port of Boston, "the region will be a premiere, year-round destination."
3. It's becoming easier to access.

Part of that anticipated boost in tourism will come thanks to a growing number of flights into the various ports comprising the region. The alliance — which is comprised of NYCruise, Massport, Cruise Maine USA, Cruise Atlantic Canada and Cruise the St. Lawrence — is also making a major push to attract both Australian and Chinese tourists.
4. They really, really want to make you happy.

Realizing that customer satisfaction is key, the CCNE is planning to mount a major survey aimed at helping them understand who their existing and potential clients are. This will also involve working with the various cruise lines to cater port-based activities to the specific type of cruiser a given line caters to. "Each cruise line is always trying to differentiate itself and make the destination better for their guests," Vanderbeeke explained.
5. They're putting their money where their mouths are.

Along with the customer satisfaction survey, the ports are also looking to make improvements. In fact, the region will spend upwards of $656 million. This comes even as the citizens of Bar Harbor, Maine, agreed to a zoning change which will allow for an old ferry terminal to be transformed into a new cruise dock.
Have you taken a cruise to the Canada New England region? If not, what would it take for you to give that type of itinerary a try?