More than 500 passengers were evacuated from the cruise/cargo ship Caribbean Fantasy on Wednesday because of an engine room fire. A fuel hose that burst open is blamed for starting the blaze. Over 100 passengers were treated for dehydration and shock. Miraculously no one lost their life or was seriously injured.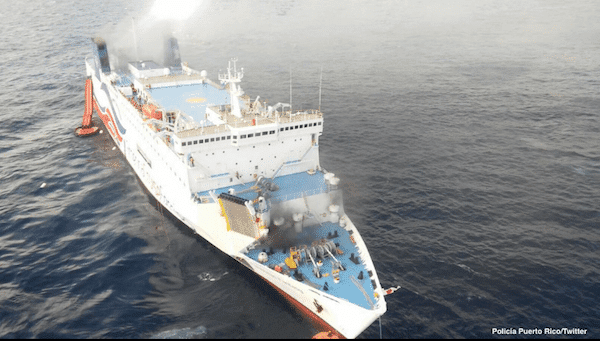 According to the USCG, "The fire, which began in the engine room, spread to other compartments on board, which led to the entire ship's evacuation. Passengers and crewmembers were evacuated from the ship and taken to Pier 6 in San Juan port where emergency service personnel received them for medical evaluations."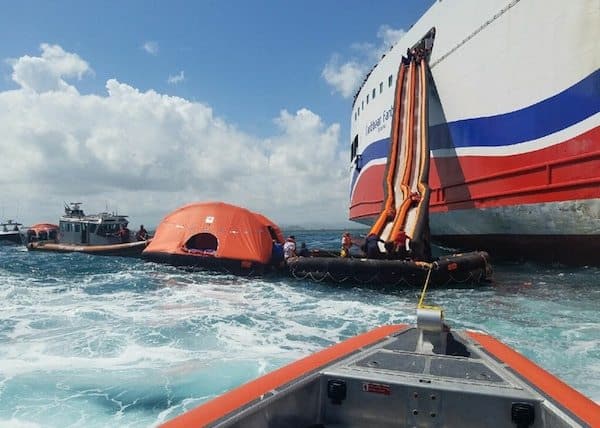 The USCG said on late Wednesday morning the Caribbean Fantasy ran aground approximately half a nautical mile offshore of Punta Salinas and there has been no environmental impact.
The 561 foot long ship runs daily ferry service between the Dominican Republic and San Juan, Puerto Rico.
Feature photo: USCG