A day after confirming the name of two more ships it would be selling, Carnival Corporation shot down rumors that they would also be getting rid of two entire cruise lines.
What Lines Carnival Was Rumored To Be Selling
Carnival Corporation has been in the news quite a bit over the past few months in regard to various assets they are selling. In fact, it was only Wednesday that financial documents revealed that the company intended to sell two more ships, in addition to the 13 already announced and/or disposed of.
READ MORE: Carnival Planning To Sell Two More Ships 
But things were stepped up a notch when Tradewinds, citing unnamed sources, claimed that Carnival was looking to offload two of the brands currently under their vast umbrella.
According to their sources, both Cunard Line and Seabourn Cruise Line were being discretely shopped around. The supposed reasoning for the sale? The fact that both lines tended to attract an older following.
Certainly, on one level, this argument makes sense: Older cruisers are more likely to be felled by the health crisis rocking the industry, and they have specifically and repeatedly been advised not to board ships. By discarding Cunard and Seabourn, Carnival would theoretically be able to focus on their more youth-centric (all things being relative) brands.
"There Is No Truth To This"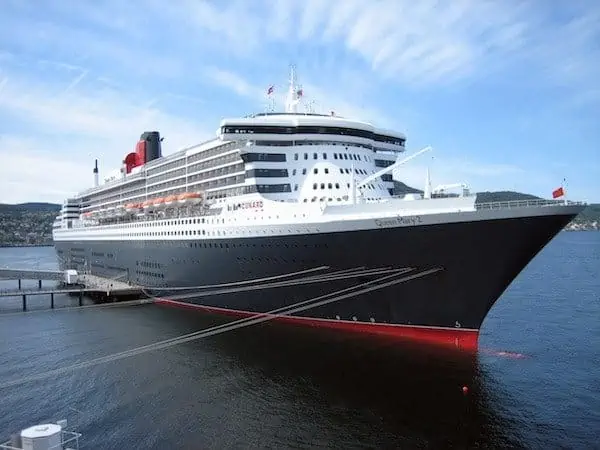 Carnival Corporation spokesperson Roger Frizell, however, shut down the story before it could gain much strength. "There is no truth to this [rumor]," he said. "Cunard and Seabourn are iconic brands for our company, and both lines have a strong track record of success over the years."
READ MORE: Carnival Fantasy Beached, Ready For Scrapping 
What makes this particularly interesting is the quickness and firmness with which the rumor was denied. You'll recall that earlier this month, when news began to break that Carnival Fantasy had been sold and was heading for the scrapyard, Carnival told Cruise Radio that they were not "in a position to confirm, deny or comment on speculation or rumor."
The various moves Carnival Corporation has been making with regards to the sale of ships have been designed to improve the company's liquidity during the ongoing industry-wide shutdown.
As of now, Carnival Cruise Line in particular has cancelled all cruises through the end of September, and some into October and November.