Carnival Cruise Line's vessel Carnival Elation will be offering a unique Bermuda cruise option from Jacksonville, Florida next spring.  Guests will embark on an 8-day voyage that visits scenic ports both in the Bahamas and Bermuda.  The cruise will be from April 7 to 15, 2018 and feature an overnight in Heritage Wharf, Bermuda, as well as a full day stay on Half Moon Cay.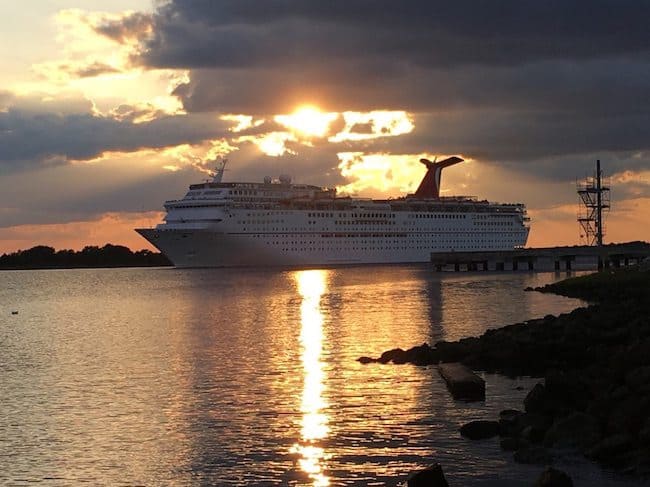 During the call in Bermuda, travelers can enjoy the island's pink sand beaches, go snorkeling, kayaking, and participate in other water sports, and visit landmarks like the Royal Naval Dockyard and Gibbs's Hill Lighthouse.  In the Bahamas, Half Moon Cay is a cruise line-owned crescent shaped island that boasts a pirate-themed water park, white sand beaches, private cabanas, and a number of shore excursions.
Including the new voyage aboard Carnival Elation, in the coming year Carnival Cruise Line will offer 19 four to eight-day Bermuda sailings departing from six US ports, including Port Canaveral and Fort Lauderdale in Florida.
Carnival Elation will also offer a special three-port, 6-day Bahamas cruise roundtrip from Jacksonville April 15 to 21, 2018 visiting Freeport, Nassau, and Half Moon Cay.