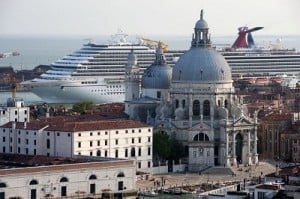 With the launch of Carnival Cruise Lines' newest ship, Carnival Breeze, comes over a 180 new shore excursions and once-in-a-lifetime experiences to choose from. Carnival Breeze, which embarked on its inaugural sailing June 2, will be sailing the Mediterranean until October 25, offering guests lots of options.
What are some of the new shore excursions and experiences?
Three Island Yacht Cruise in Dubrovnik
Essence of Tuscany in Livorno, Italy—explore the rich culinary and masterpieces of the city
Mt. Etna at 2,900 in Messina, Italy—go to the volcano and inside the crater.
Secrets of Naples—five-hour stroll through the city
Vatican Gardens, St. Peter's Basilica and Rome—a private 10-hour tour
You can see all the options at Carnival's activity page.
Carnival Breeze is sailing 12-night Med cruises from Barcelona this summer stopping in Marseilles or Monaco; Livorno; Naples or Salerno, Italy; Dubrovnik; Venice; Civitavecchia (Rome), and Messina.
The 3,690-guest Carnival Breeze boasts exciting new dining features like Bonsai Sushi, Guy's Burger Joint and Fat Jimmy's C-Side BBQ, as well as exciting entertainment options.
Subscribe to our Cruise News Updates.
Related articles