They say, "If it ain't broke, don't fix it." And while we don't know exactly who "they are," we do know that the folks at Carnival Cruise Line have a slightly different take on that phrase that reads something like this: "If it's awesome, make it available to more cruisers!" So on Tuesday, they surprised seafood lovers by announcing that their wildly popular Seafood Shack restaurant will be introduced on several new ships in the coming months!
Why We Love It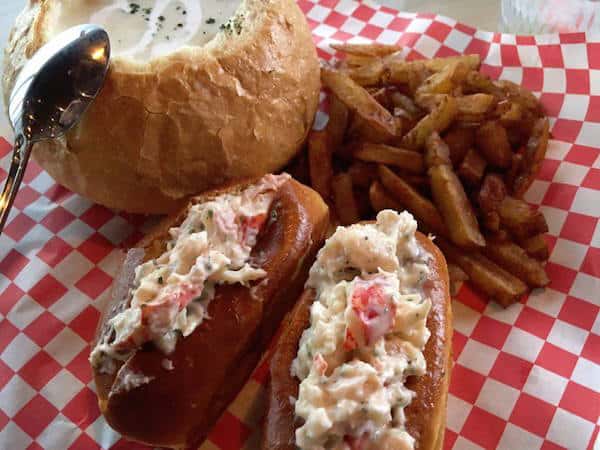 Designed to look like something you might find in one of those charming oceanfront villages that dot the Eastern seaboard, Seafood Shack is a casual dining venue offering everything from lobster rolls to buffalo shrimp.
Additional Ships 
Already available on the Conquest and Vista, Carnival announced today that the for-fee eatery will be rolled out to the Carnival Freedom, Carnival Liberty, Carnival Triumph, Carnival Valor and, of course, the still-being-built Carnival Horizon.
While on Vista and the upcoming Horizon the Seafood Shack is located on the aft of the ship, meaning you can munch on tasty treats from the very ocean you're sailing on while looking out at the wake, there's no word yet on where the venue will be placed on the ships to which it is being added. Meanwhile, to whet your appetite, click here for a look at the full menu (and the accompanying prices) as it appears on the Vista!
Featured photo: Carnival