Carnival's 26th Fun Ship completed a major milestone today at Fincantieri shipyard in Italy – the keel was laid, according to a Facebook post by John Heald.
The keel is the first building block of a new ship. The rest of the ship will be constructed around the keel.
Little Details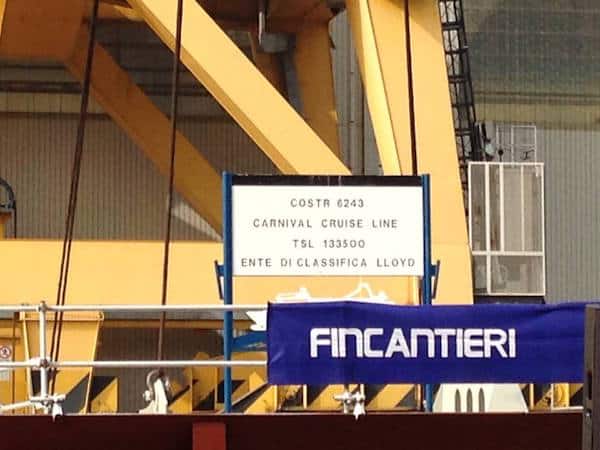 Little details are known about the new ship except that she will be a sister to Carnival Vista (launching May 1, 2016) and part of Carnival's new Vista-class.
What We Know
In the shipyard she's known as "Project 6243." The ship's completion date is expected to be in March 2018 and she will be 133,500-tons, like her sister, and hold 3,954 passengers.
More details are expected soon.
photo: John Heald FB page
Pin this!