LISTEN HERE

Good news for fans of Carnival's beverage packages. Guests can now pre-purchase their drink package before they set sail by going to Carnival's Fun Shops website.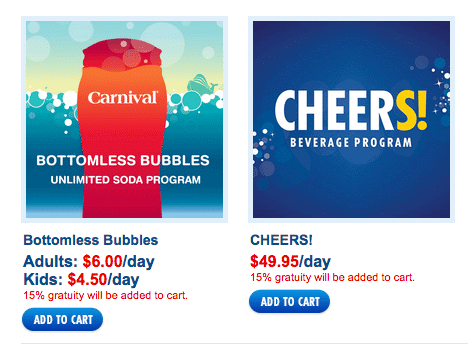 Packages for Sale
CHEERS! Program, $49.95 per day + 15% gratuity
Bottomless Bubbles, $6/day adults or $4/day kids + 15% gratuity
As far as taxes go, the website says "taxes will be calculated once receipt and delivery information is entered."
Bottomless Bubbles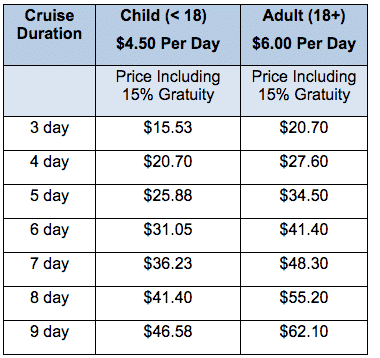 CHEERS!