To celebrate National Ice Cream Month, Carnival Cruise Line hosted a "FunDay Sundae" celebration onboard Carnival Ecstasy in Charleston on July 31st for kids from the Connie Maxwell Children's Home.  The event was attended by 40 children ages 11-16, and included lots of water park fun, lunch, a magic show, and an extensive ice cream sundae bar.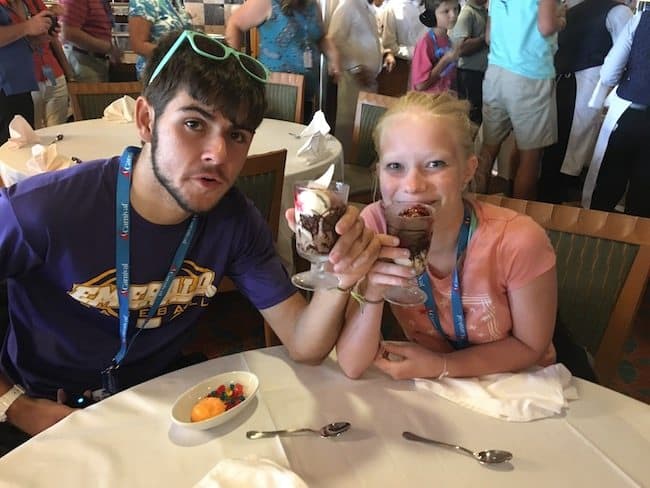 During the event, Randy McManus, campus director of the children's home accepted Carnival's $20,000 donation to support the mission of providing hope for South Carolina's children and families in need since 1892.
"Charleston is a very important year-round embarkation port for Carnival, and we like to demonstrate our appreciation for our homeport communities by supporting vital local organizations," said Christine Duffy, president of Carnival Cruise Line. "For 125 years, the Connie Maxwell Children's Home has offered hope and healing to this community and it was our great pleasure to welcome the center's children on board and provide them with an enjoyable day and special reason to celebrate."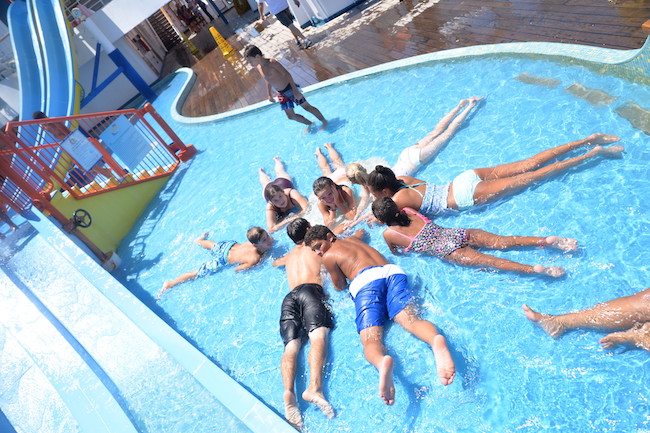 Carnival carries around 150,000 guests each year from the Port of Charleston with the 2,052-guest Carnival Ecstasy offering 4-12 day cruises to the Bahamas, Caribbean, and Bermuda.  Carnival Sunshine will also offer select voyages from Charleston later this year, including 4-7 day itineraries to the Bahamas and eastern Caribbean.
Photos: Carnival Cruise Line
SaveSave