Carnival Corporation has announced that they have developed the world's first interactive platform for guests, that will be able to transform their vacation into a more personalized and elevated level of service for millions of guests that sail aboard their ships.
What is it?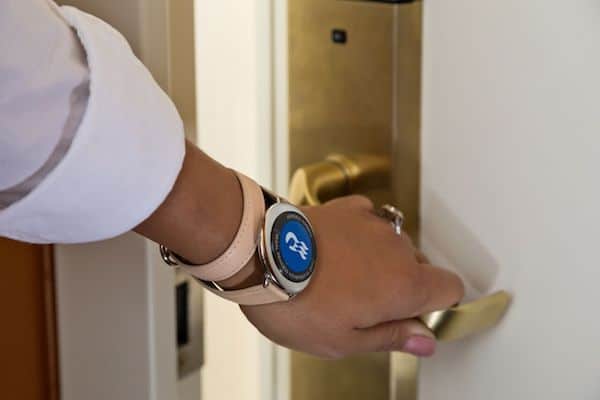 The company has unveiled their Ocean Medallion; a wearable device comparable to MagicBands at Disney World or WOWBands from Royal Caribbean – but with a lot more.  The quarter-sized disc can be accessorized with jewelry, clips, keychains, wristbands, or be simply carried in a guest's pocket or handbag.
Powered by technology developed by Carnival that features a network of intelligent sensors and experiential computing devices, the Ocean Medallion will revolutionize guest service not only for the cruising industry, but the vacation industry as a whole.
What will it do?
The Ocean Medallion will:
streamline and expedite the embarkation and disembarkation process in port
allow guests to access their staterooms as they approach the door (no keycard required)
locate friends and family around the cruise ship
enable guests to purchase merchandise without any transaction, cards, or paper
deliver enhanced dining experiences based on food and beverage preferences
power an array of interactive gaming and immersive entertainment experiences
significantly enhance interactions with crew members and guests.
How is it different?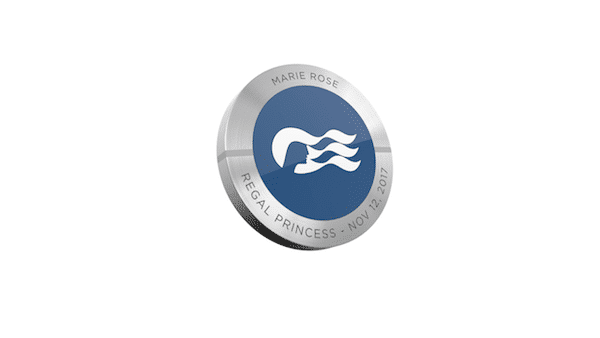 The Ocean Medallion goes above and beyond the growing number of wearables used by theme parks and other vacation companies by leaving behind the required action of "tap" and ushering in a new platform for guest interactions.
To be as inclusive and easy as possible, the Ocean Medallion is the only accessory guests will need to elevate their experience not only onboard, but before and after each cruise with what Carnival is calling Ocean Medallion Class.
The Ocean Medallion pairs with an optional personalized digital concierge called the Ocean Compass: a digital experience portal available online, on smart devices,  kiosks in home ports, stateroom TVs, on interactive surfaces located throughout the cruise ship, and on devices carried by all guest service hosts.
Coming Soon
The Ocean Medallion will debut on Princess Cruises' Regal Princess in November 2017, followed by Royal and Caribbean Princess in 2018. The new Medallion Class on Princess Cruises will be rolled out over multiple years across the entire Princess Cruises fleet.