With winter on the horizon, travelers are starting to think about where they can escape to the warmth during the cold season. To celebrate the Caribbean's island destinations and promote their newest ship Carnival Horizon, Carnival Cruise Line has captured and canned island air from tropical ports, and invited New Yorkers to stop and smell the tropics with a unique experience that took place in Manhattan's Greeley Square Park.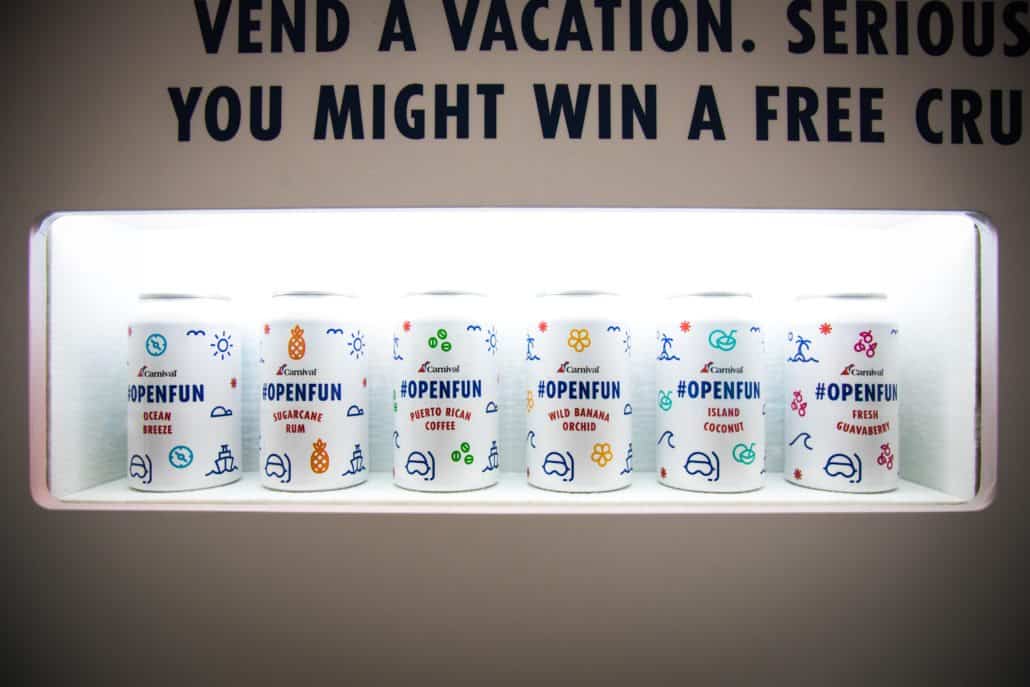 Not only were consumers able to sniff the fresh air, but the event also featured a heated tent, a steel drum band, and scents from the islands piped throughout the air (not in the cans) as well. Of course, the canned air vending machine was the focal point, and it also dispensed the chance to win a Carnival cruise. The cans of air were infused with natural scents unique to each destination, and included Wild Banana Orchid from Grand Cayman, Puerto Rican Coffee from San Juan, Sugarcane Rum from St. Kitts, and more. Carnival Cruise Line designed the event after a recent survey found that 95 percent of Americans agree that scent can trigger vacation memories.
In conjunction with the promotion in New York City, Carnival is hosting a sweepstakes nationwide on its social media (Facebook, Twitter, and Instagram) through December 16, asking people to share what scent inspires them to vacation using the hashtag #OpenFun for a chance to win a cruise aboard Carnival Horizon.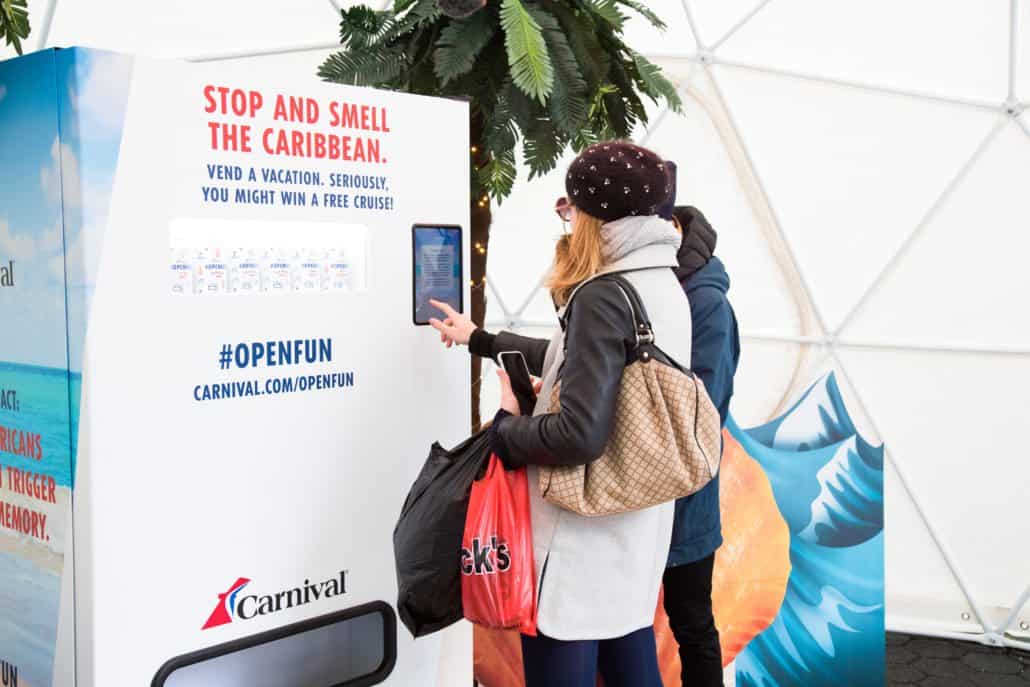 Currently under construction in Italy, the vessel will offer the first-ever Dr. Seuss-themed water park, the new Smokehouse Brewhouse by Guy Fieri with craft beers brewed onboard, and the line's first teppanyaki dining venue. It will also feature the SkyRide which has been a hit aboard Carnival Vista, an IMAX theater, ropes course, and a myriad of stateroom options.
Following her inaugural European season, Carnival Horizon will launch a summer schedule of four-day Bermuda and eight-day Caribbean cruises from New York City before repositioning to Miami for year-round six and eight-day Caribbean cruises in September 2018.