Knowing just how important staying connected is to modern cruisers, Carnival Corp. announced today that they are making changes to their on-board internet. services that they believe will be game changers.
Carnival Announces "A New Standard For Wi-Fi Service At Sea"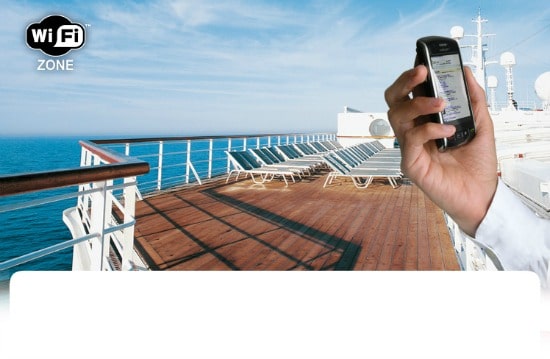 "Staying connected is inextricably linked to our daily life experiences," says John Padgett, chief experience and innovation officer for Carnival Corporation, "and that extends to the vacation experience, even when sailing in the middle of the sea."
A rep for the company said that this new wi-fi system, known as MedallionNet, will offer guests exceptional speeds and bandwidth, strong signals even within staterooms and unprecedented service consistency. Carnival's hope is that this will offer passengers the best possible internet experience on the high seas.
"Our top priority is doing everything we can to exceed guest expectations," continued Padgett, "and by listening closely to our guests, we know Wi-Fi connectivity is important to [them]. For guests who want to disconnect, they are free to do so. But for those who want to stay connected, MedallionNet will make it easy for them."
Of course, this will also help Carnival to promote its own brand, given that one of the things people tend to do while on a cruise is use social media to tell everyone back home what an amazing time they are having.
Read More: Carnival Rolls Out Digital TV Network
Want to know exactly how it works? Okay, this next part is for you tech heads! According to Carnival, the service "will collectively leverage the leading global satellite operator's geostationary earth orbit and medium-earth orbit constellations, managed services, antenna and shipboard technology to significantly enhance the guest experience by providing high-performance and reliable broadband connectivity at sea."
Translation: You'll be able to post to Instagram, Twitter and Facebook really, really fast.
No details have yet been released as to when the system will be rolled out, nor is it known which ships will be the first in the fleet to be outfitted with MedallionNet.