The menu for Carnival Cruise Line's Bonsai Sushi Bar.
This venue is available is on:
Carnival Breeze
Carnival Dream
Carnival Horizon
Carnival Legend
Carnival Pride
Carnival Sunshine
Carnival Vista
Bonsai Sunshi Bar Menu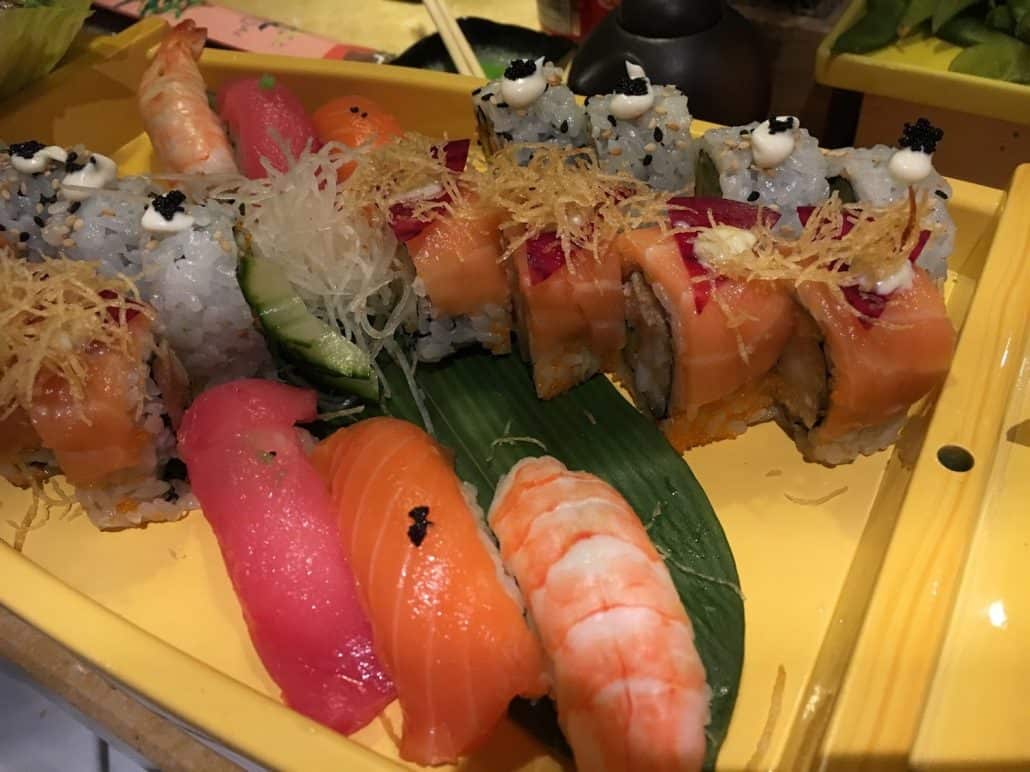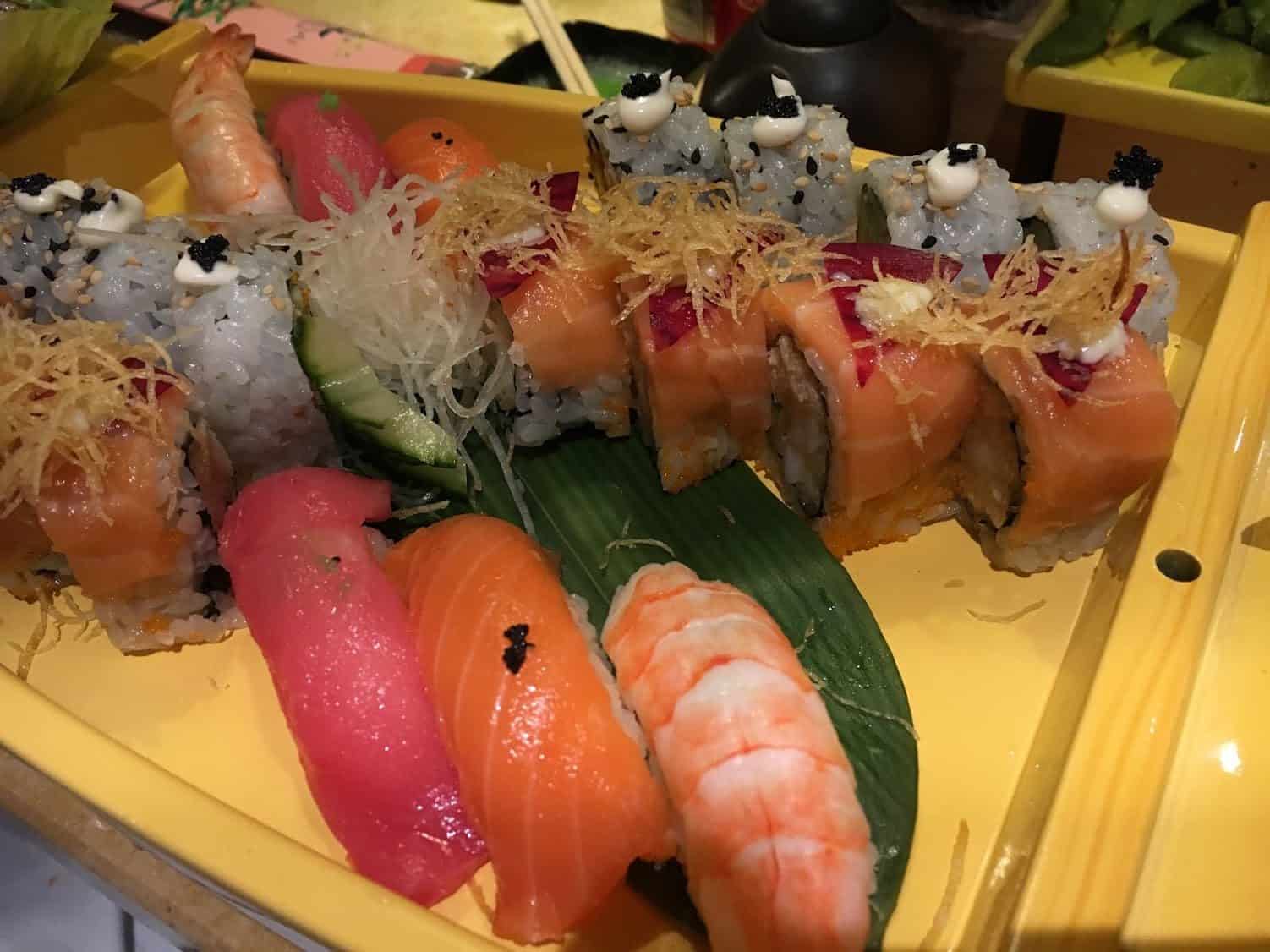 Appetizers
Miso Soup $2
Green Salad – vibrant orange dressing of carrot and fresh ginger $2
Wagyu Kakuni – slow braised wagyu short ribs, cartelized onion and teriyaki sauce $4
Edamame $2
Yakitori (grilled meat on bamboo skewers) $2
Sushi Sashimi $1.50 per piece
Shrimp
Salmon
Yellow fin tuna
Amberjack
Rolls $5 per roll
California Roll – crab, avocado, cucumber, sesame, tobiko mayo
Spicy Tuna – spicy tuna, tempura flakes, asparagus, azuki, tobiko, yukon gold potato straws, spicy mayo
Rolls $7 per roll
Bang Bang Bonsai Roll – salmon, cucumber, spicy tobiko, crab, shrimp, wasabi mustard
Tempura Roll – fried shrimp, cucumber, tenka, yuzu mayo, Bonsai Sushi sauce
Chef Specials
Bento Box – miso soup, side salad, California roll, 3 piece sushi (tuna, salmon, shrimp) $10
Ship for 2 – miso soup, side salad, Bang Bang Bonsai Roll, California roll, 6 piece sushi (2 tuna, 2 salmon, 2 shrimp) $22
Noodle Bowls – Dashi broth with fresh vegetables $7 each
1 – choose your noodle: ramen or udon
2 – choose your meat: beef, chicken, mushrooms
3 – add egg or tempura vegetables (vegetables are $2 more)
Omakase (I'll leave it up to you)
At the sushi bar the chef will prepare a series of dishes for you. $15 for one or $22 for two.
Izakaya – Japanese small plates
Shrimp Tempura – dipping sauce, tempura vegetables $7
Miso Salmon – crispy rice cakes, ginger ponzu $7
Chicken Katsu – wasabi mustard sauce, yakitori onion and pickled tomatoes $5
Teriyaki Steak – kabocha, peas and green garlic, sweet potato chips $8
Desserts $2 each
Tempura Green Tea Ice Cream
Yuzu Custard – with konbu rice and sesame biscuit
Information: Carnival Cruise Line