Good news for cruisers looking to sail out of Mobile, Alabama. Although it looked as if Carnival Cruise Lines might pull out of the port, with which it had signed a one-year deal, that city's mayor just returned from a meeting with executives from the company and immediately held a press conference to let everyone know that a new deal had been inked.
How It Happened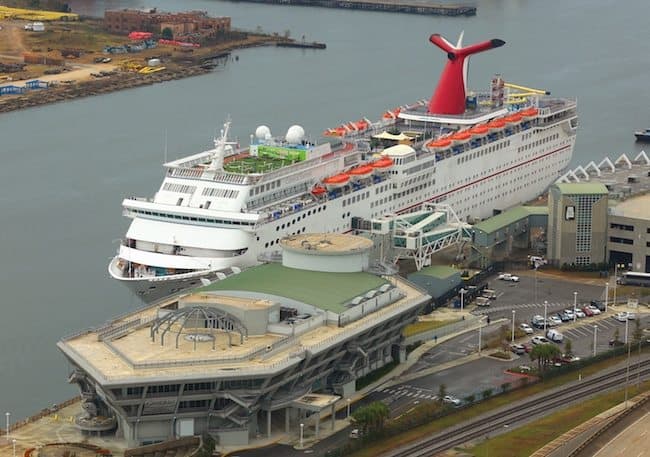 Last week, we reported that Mayor Stimpson of Mobile was flying down to Miami in hopes of convincing the cruise line that they should continue to sail the Carnival Fantasy out of the Gulf Coast port. When negotiated back in 2015, the original one-year deal gave Carnival the option of extending the contract. "This agreement is evidence of the positive working relationship between the City of Mobile and Carnival," Stimpson announced at a press conference held at the port. "We continue to build the momentum of the growing cruise industry in Mobile and are committed to expanding the cruising options and destinations both in and out of our port." 
"They are very, very pleased with what's going on," he went on to say.
The Final Hurdle
Of course, this is not yet a done deal, as the mayor will next present the proposed agreement to the City Council for approval. But given that local media reports indicate that during the first year of the agreement, over $4.7 million was generated in gross revenue, it seems unlikely that the City Council would stand in the way of the extension. And the economic impact extends far beyond the actual port itself, given that cruisers are expected to pour nearly $35 million into the local economy.
"They are very, very pleased on what's going on," he went on to say.
The Carnival Fantasy started sailing from Mobile in 2016, offering guests four- and five-night cruises to Mexico.