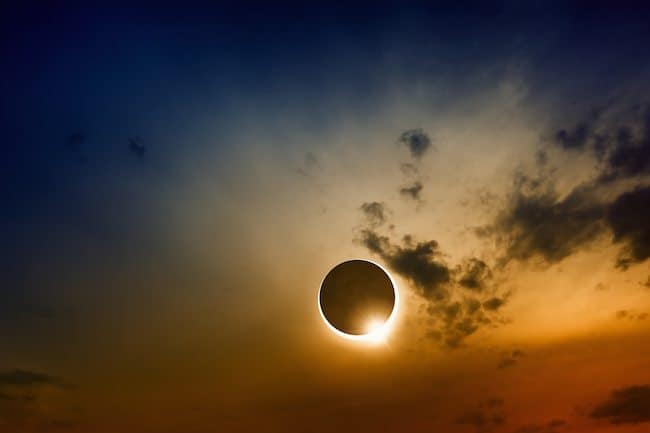 Good news for those sailing aboard a Carnival Cruise Line ship during the solar eclipse on August 21!
To mark the rare astronomical event – which is the result of the sun, Earth, and moon aligning and the moon blocking the sun from Earth – Carnival is offering a number of themed activities across its fleet.  There will be eclipse-themed sail away and deck parties, complete with appropriate music, games, and more, and a Sun Dance Competition with guests vying to "bring out the sun" on deck.
Carnival will be passing out special viewing glasses to guests onboard that want to view the eclipse safely, and in keeping with the spirit of the phenomenon, specials on Blue Moon beer will be available throughout the celebration.