In celebration of National Hamburger Day this coming Sunday (May 28), Carnival Cruise Line has created a massive cheeseburger aboard Carnival Liberty today in Port Canaveral, Florida.  Created by the ship's team of culinary artists, the gigantic sandwich is by far the largest burger at sea.
Largest Guy's Burger Ever!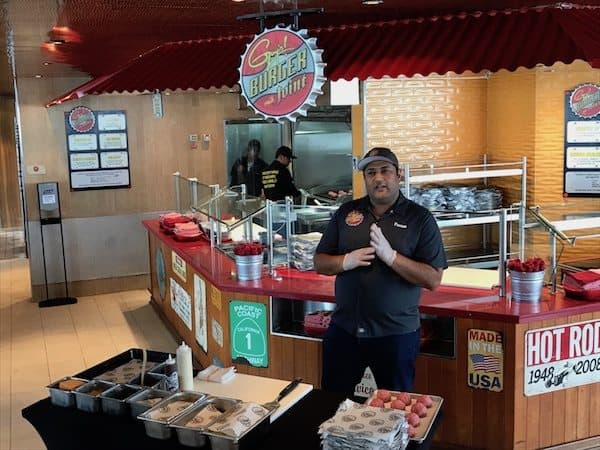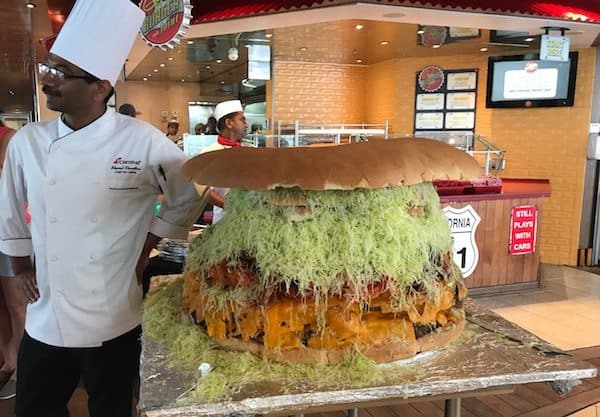 By The Numbers
overall weighs 300 pounds
measures 3.5 feet wide
200 pounds of meat
50 pounds of toppings
used 50 pounds of flour to make the bun
The delectable, mammoth culinary creation was modeled after the tasty offerings at Guy's Burger Joint, a poolside venue that's currently offered aboard 14 Carnival ships, including Liberty.  It's estimated that 1,000 burgers are served each day on each ship – all complimentary and included in the cruise fare.  That's a whopping 5 million burgers per year!
Read: Guy's Burger Joint Review
Event Experience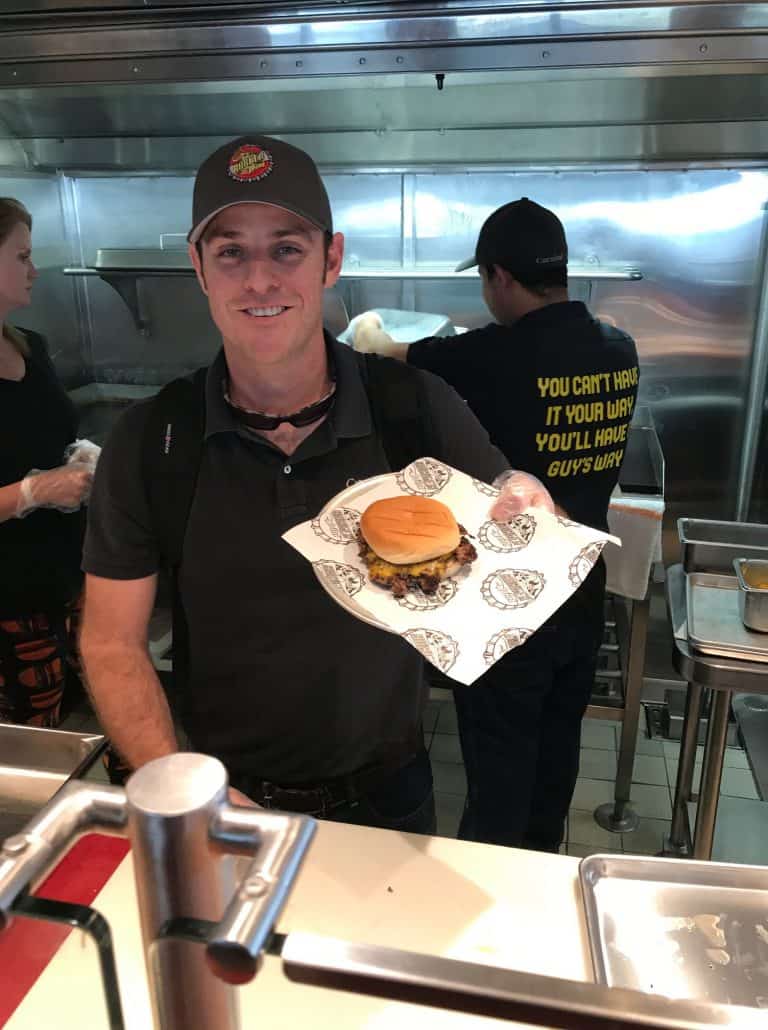 The event also included a burger-making event for members of local media who learned the secrets to creating the popular hand-crafted burgers.  Participants donned Guy's Burger Joint's signature trucker hats and got behind the grill to experience firsthand how to create some of the venue's popular burgers, including The Ringer topped with barbecue sauce and an onion ring, and Chilius Maximus smothered with homemade chili.
You can view the full Guy's Burger Joint menu here.