Carnival Cruise Line found the perfect way to celebrate National Pizza Day by unveiling details about Mardi Gras' La Piazza zone, where passengers will find several new venues as well as an expanded version of the popular Pizzeria del Capitano.
Welcome to The Italian Zone
One of six zones which will make up Mardi Gras' public spaces, La Piazza, is — as you might have guessed — designed to whisk guests off to Italy, no matter where the ship happens to be sailing at the moment. From the moment guests enter, they'll notice a million little details which combine to create the grand illusion. From big, bold, red-and-white colors to the iron and tile work, it's a feast for the eyes.
READ MORE: First Look Inside Mardi Gras' Public Spaces
But of course, no feast — even one for the eyes — is complete without some food. So never fear, the hunger you work up strolling La Piazza can be satisfied via several different venues.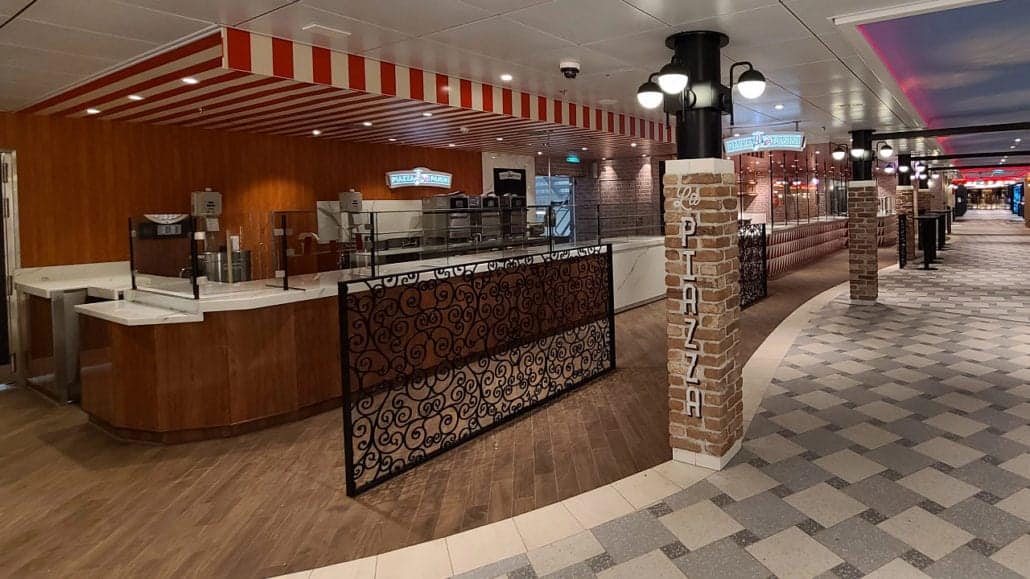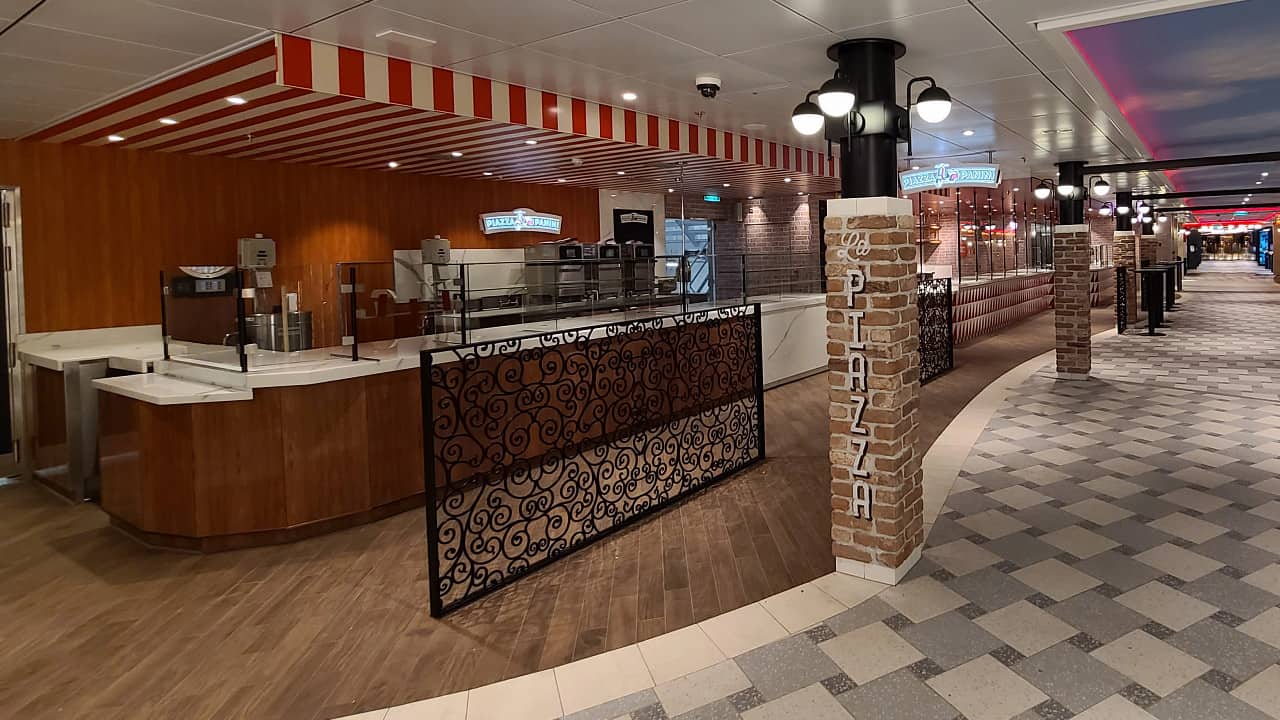 Looking for a quick bite? Swing by Piazza Panini, where you'll find hand-pressed deli classics and, as the name suggests, pressed paninis. And while there's an emphasis on Italian ingredients such as mozzarella, capicola, prosciutto, and provolone, the spot also offers more American fare such as hot dogs, reuben on rye, and a grilled ham and cheese panini. (You can check out the entire menu below.)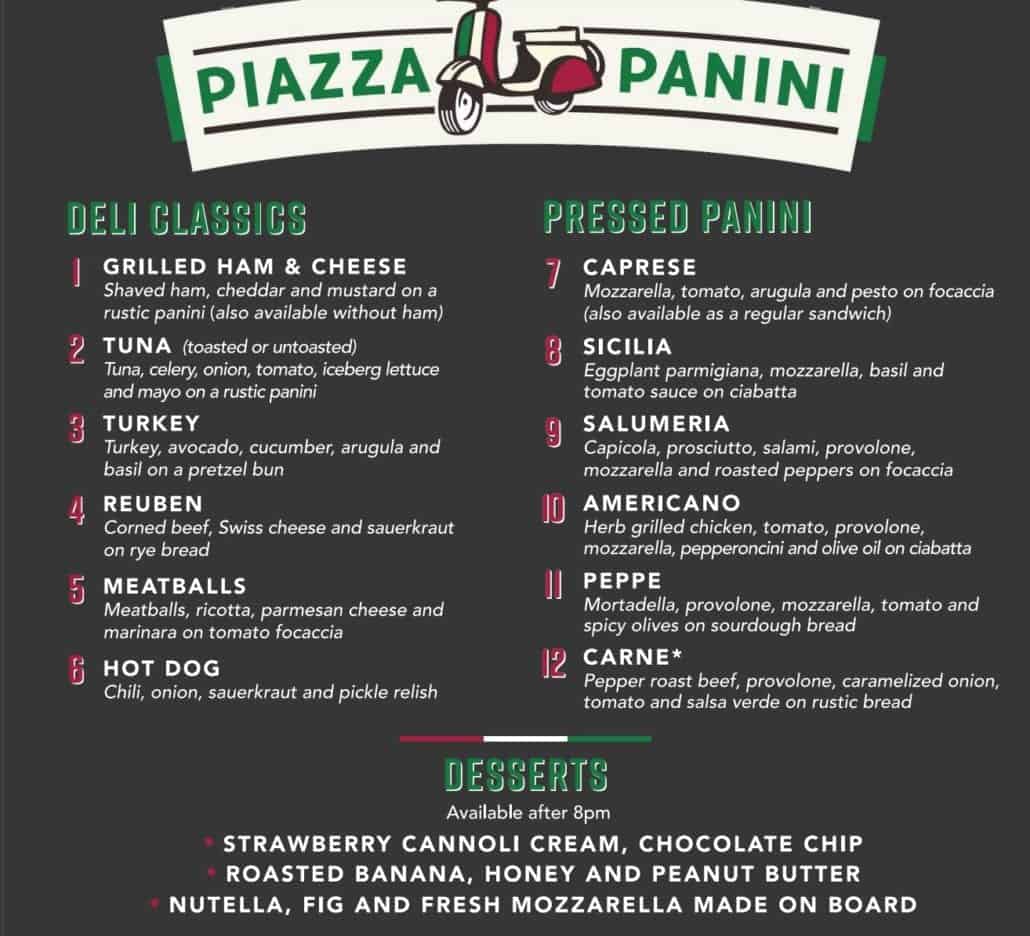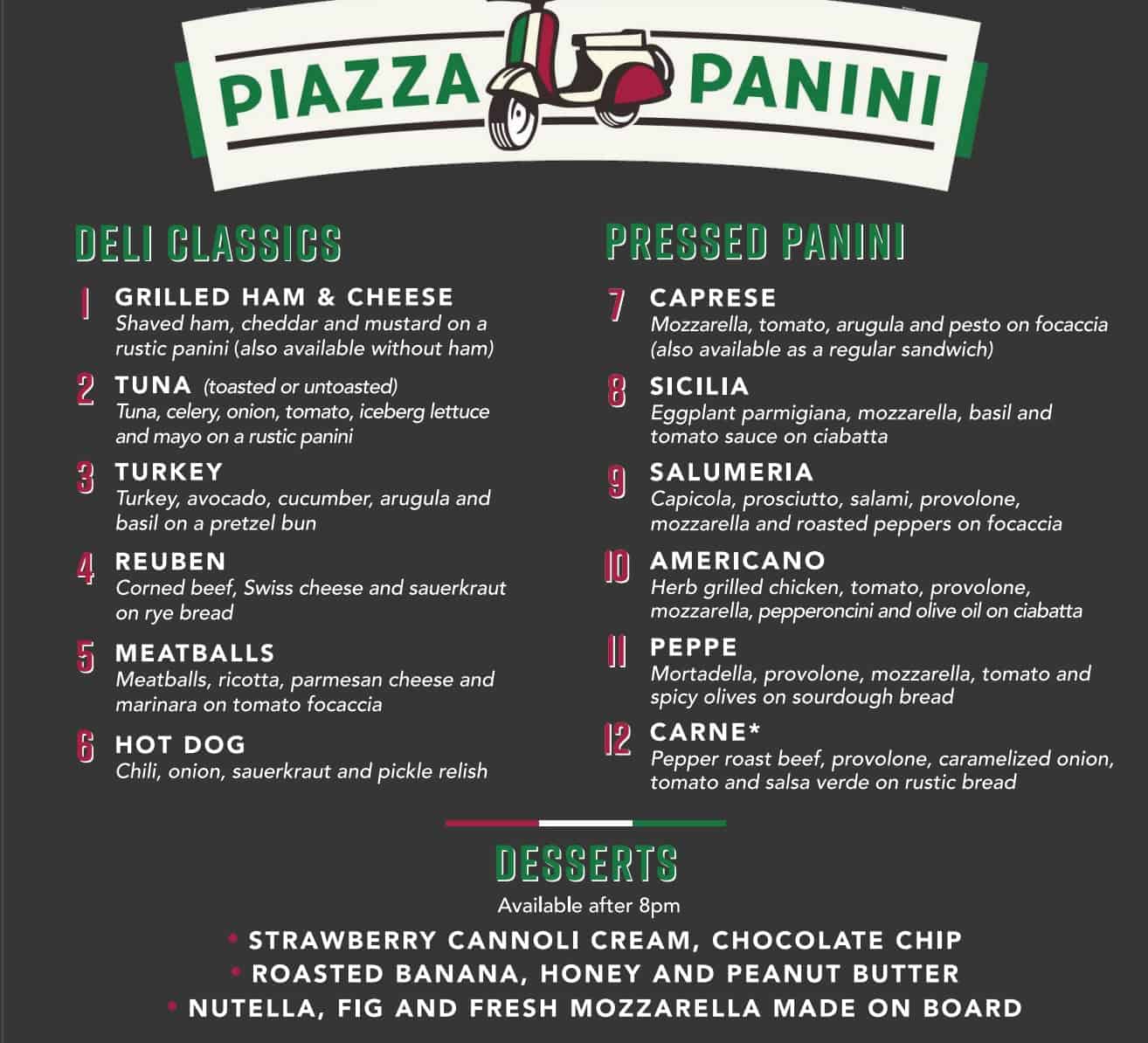 Stroll a little further down the piazza and you'll come across a bright red Fiat — circa 1972, the same year the original Mardi Gras debuted — just waiting to grace your Instagram page. And just past it is the entrance to a longtime Carnival favorite, Cucina Del Capitano.
READ MORE: First Look at Emeril Lagasse's Mardi Gras Menu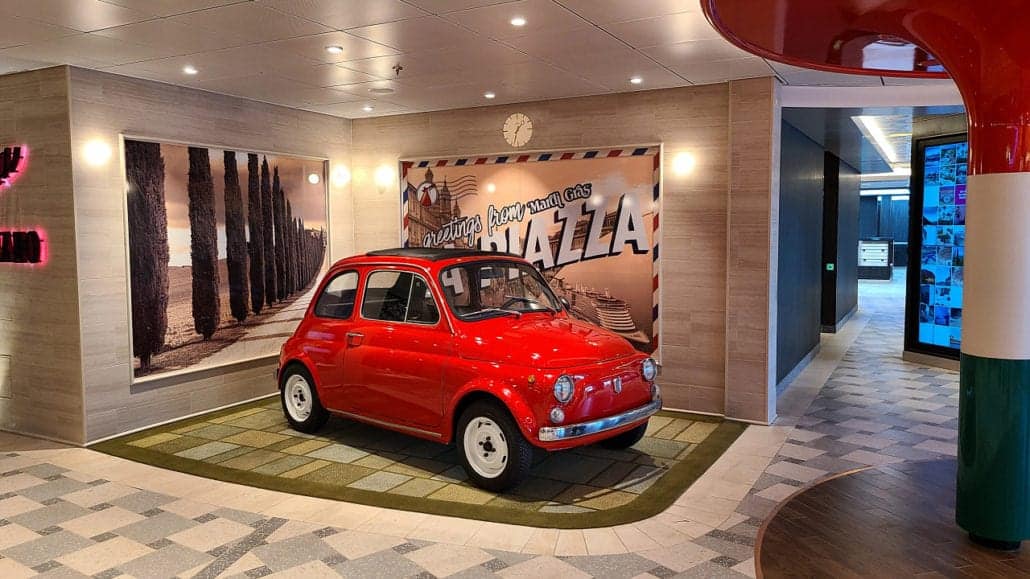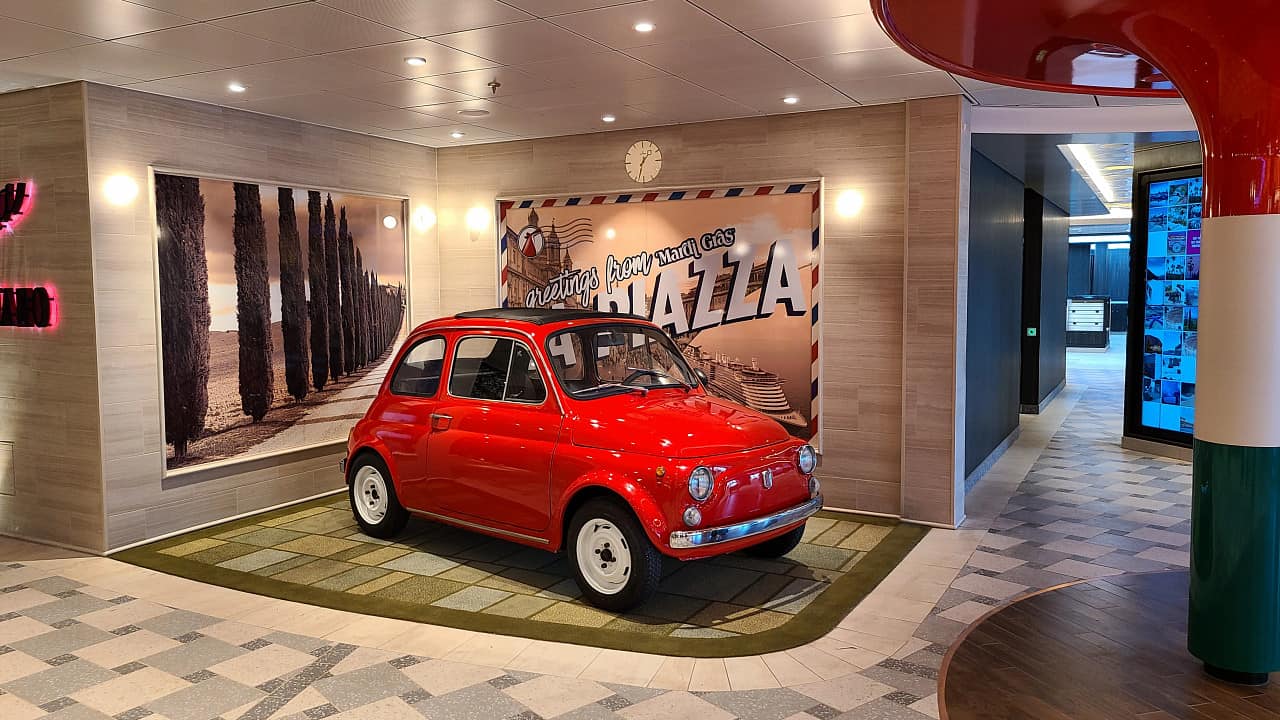 Step inside and you'll quickly discover that Mardi Gras' version of the Italian eatery is the largest in the fleet. After placing your order, you'll want to explore the space, which is dotted with a variety of Carnival-centric memorabilia, including colorful oil paintings of this ship's namesake. Think of it as the cruise ship version of a Planet Hollywood.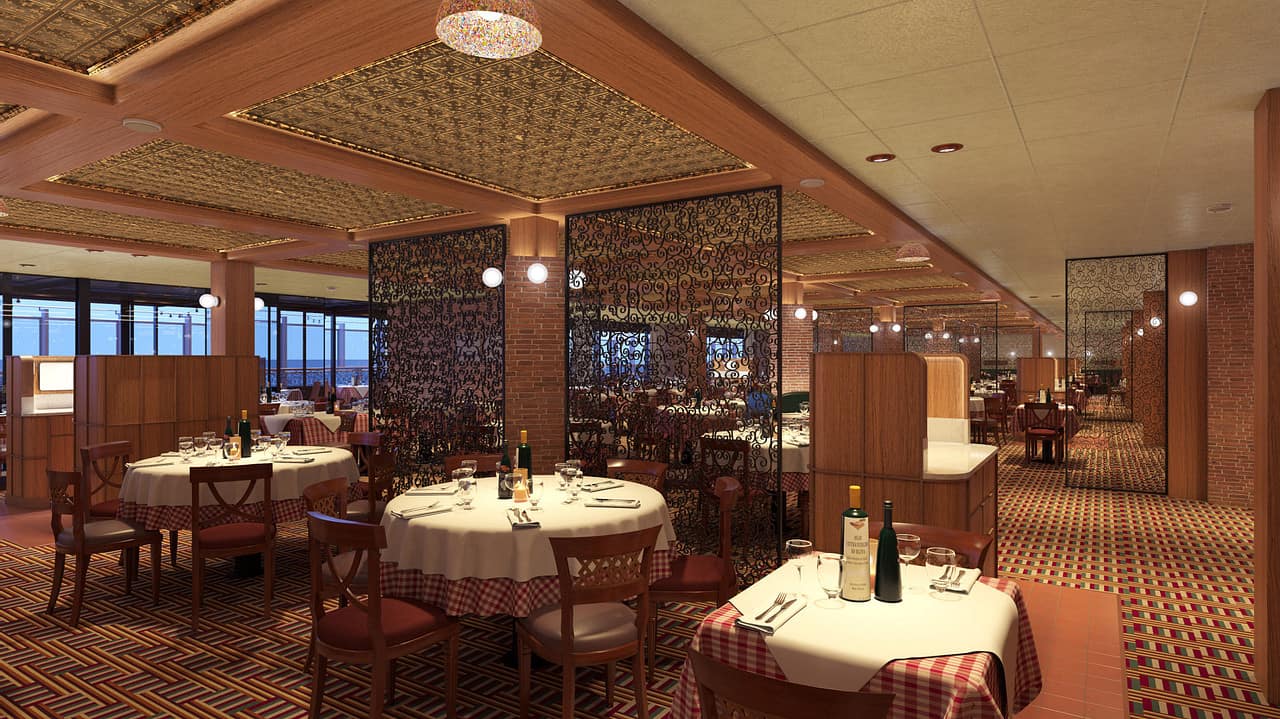 Of course, La Piazza is also where you'll find Pizzeria del Capitano, home to fresh baked artisanal pizza in five different varieties, available by the pie or the slice. Better still, the tasty treats can be enjoyed at tables along the promenade or al fresco on the Lanai.
Perhaps all this talk of Italy has left you thirsting for a glass of red wine or maybe some sparkling Prosecco, both of which can be found at the new-to-Carnival Bar Della Rosa. Think of this as the kind of classic café you might find while strolling the streets of Italy. You stop in for a Bellini, or maybe an Aperol Spritz… just a quick drink, only to wind up meeting new friends and chatting the evening away.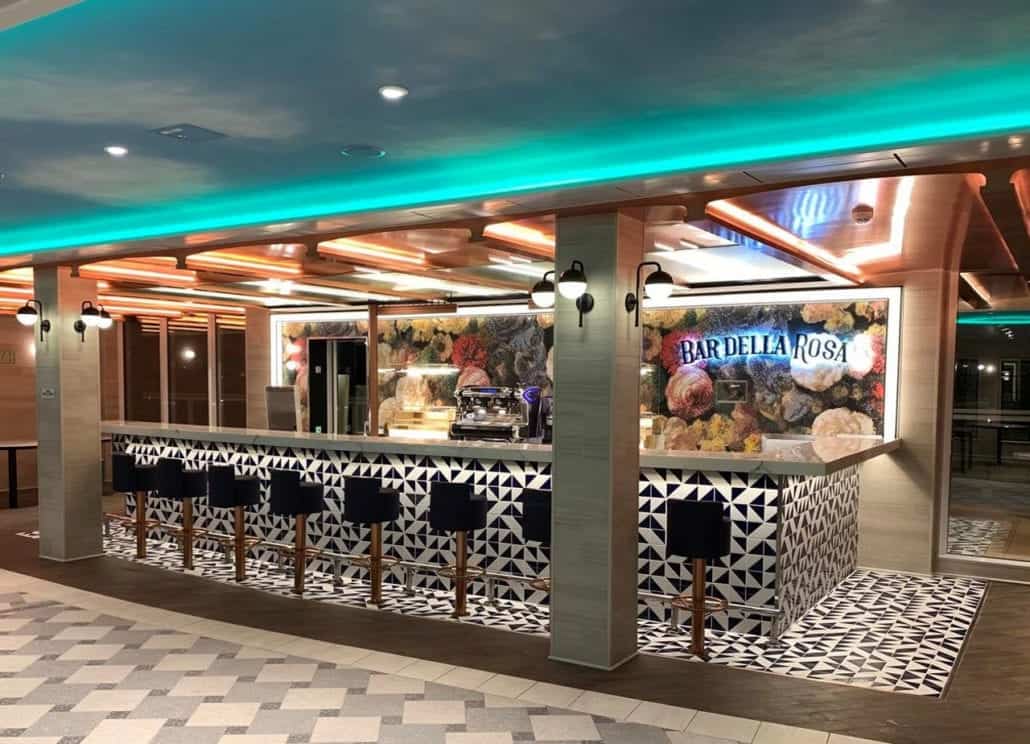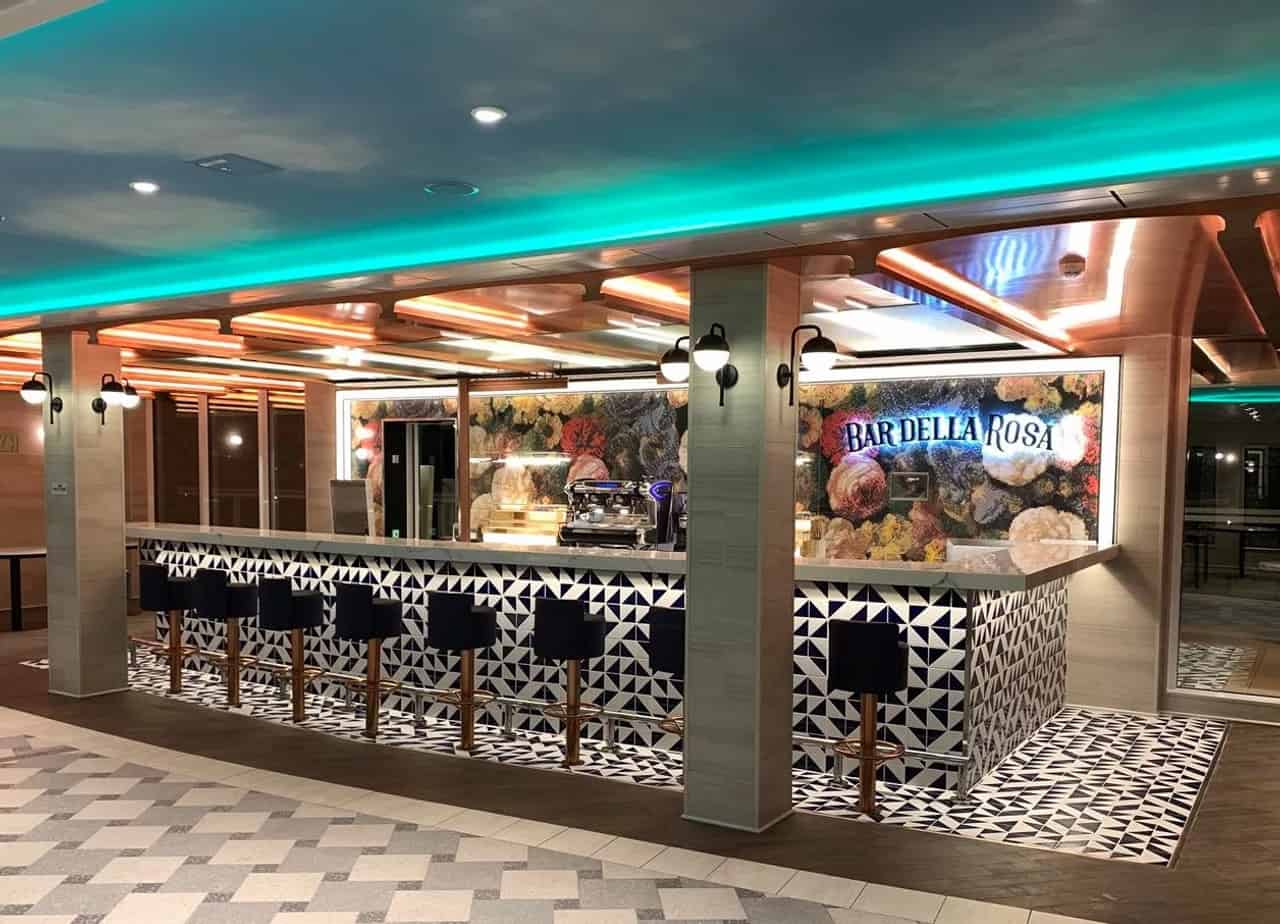 Of course, La Piazza is only one of six themed "zones" aboard Mardi Gras, each of which holds their own distractions. Look for more details in the build-up to the ship's expected May 29 debut sailing out of Port Canaveral.