Carnival Cruise Line has joined Royal Caribbean in requiring medical insurance for unvaccinated adults departing from Florida ports.
Effective July 31, unvaccinated Carnival guests embarking from Sunshine State homeports will need to purchase a minimum of $10,000/person in medical expense coverage and $30,000/person in emergency medical evacuation coverage, without COVID-19 exclusions. The policy must name the unvaccinated passenger as the beneficiary. Children under the age of 12 are excluded from the requirement.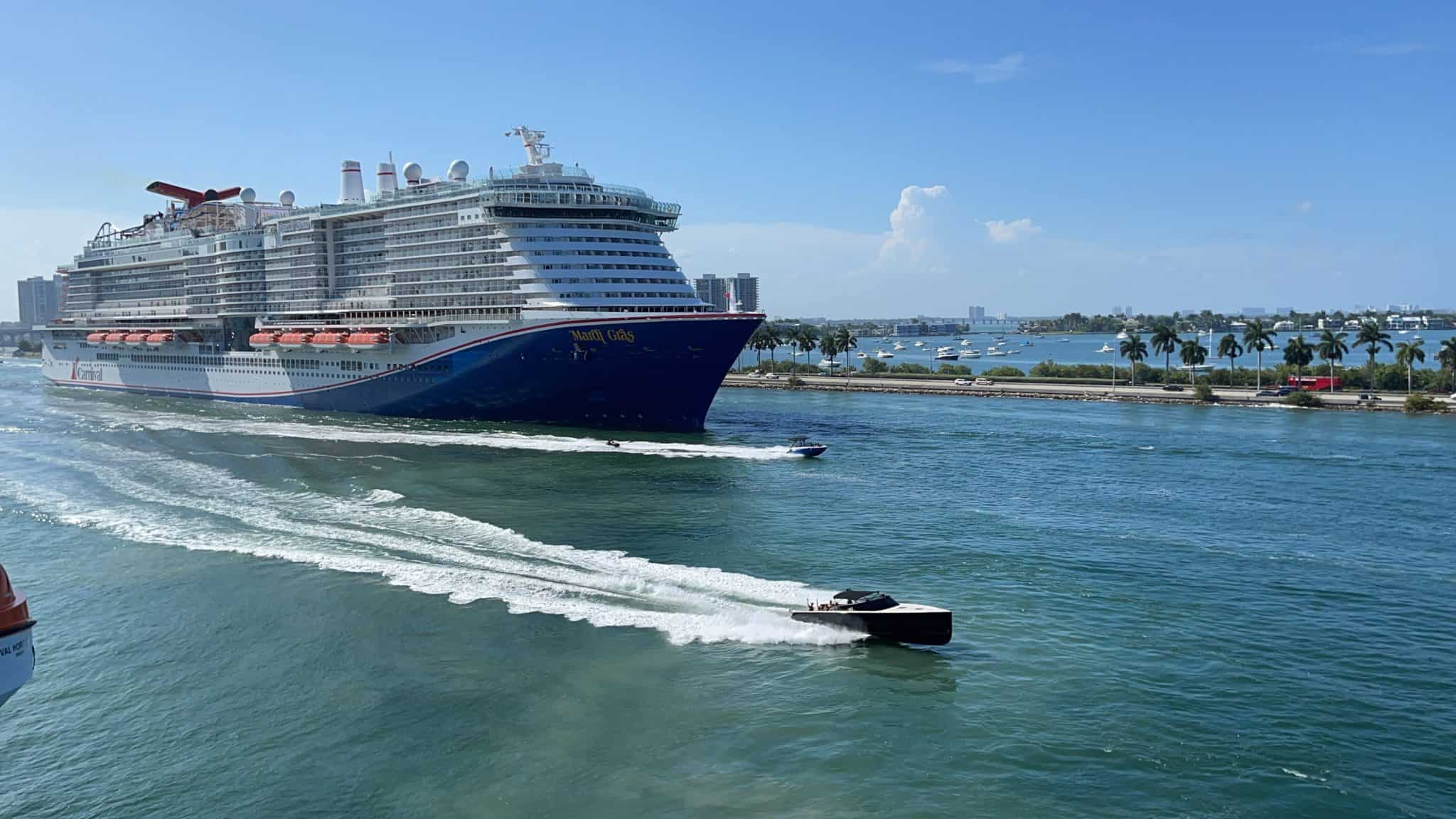 Carnival passengers can purchase the insurance from a company of their choosing, or choose the Carnival Vacation Protection plan, which includes the required coverage. That plan is available up to 14 days prior to sailing.
At Royal Caribbean, the insurance requirement applies to sailings departing from Florida August 1 through December 31 and all bookings after June 28. Its policy requires more insurance — a minimum of $25,000 per person in medical expenses and $50,000 per person in travel expenses.
READ MORE: Royal Caribbean Says Unvaccinated Guests Will Face Restrictions, Higher Costs
As with Carnival, Royal Caribbean passengers can purchase applicable insurance from a provider of their choice, or purchase a Travel Protection Program from the cruise line, with pricing starting at $39 and running up to $1,000 depending on the overall cost of the cruise.
Proof of travel insurance for unvaccinated passengers must be shown at check-in. Guests who arrive without the required documentation will not be allowed to board and no refund will be provided.
"The insurance must cover medical, travel and other related costs for COVID-19 should they test positive while on board," Royal Caribbean said in a statement.
Two Royal Caribbean brands have already encountered incidents of COVID infection in the early days of the industry restart. A pair of unvaccinated passengers under 16 tested positive on Royal Caribbean International's Adventure of the Seas, and the line assumed the cost of getting them and their parties home.
Sister line Celebrity Cruises had a recent incident where two guests tested positive on Celebrity Millennium. In that case, both passengers were vaccinated.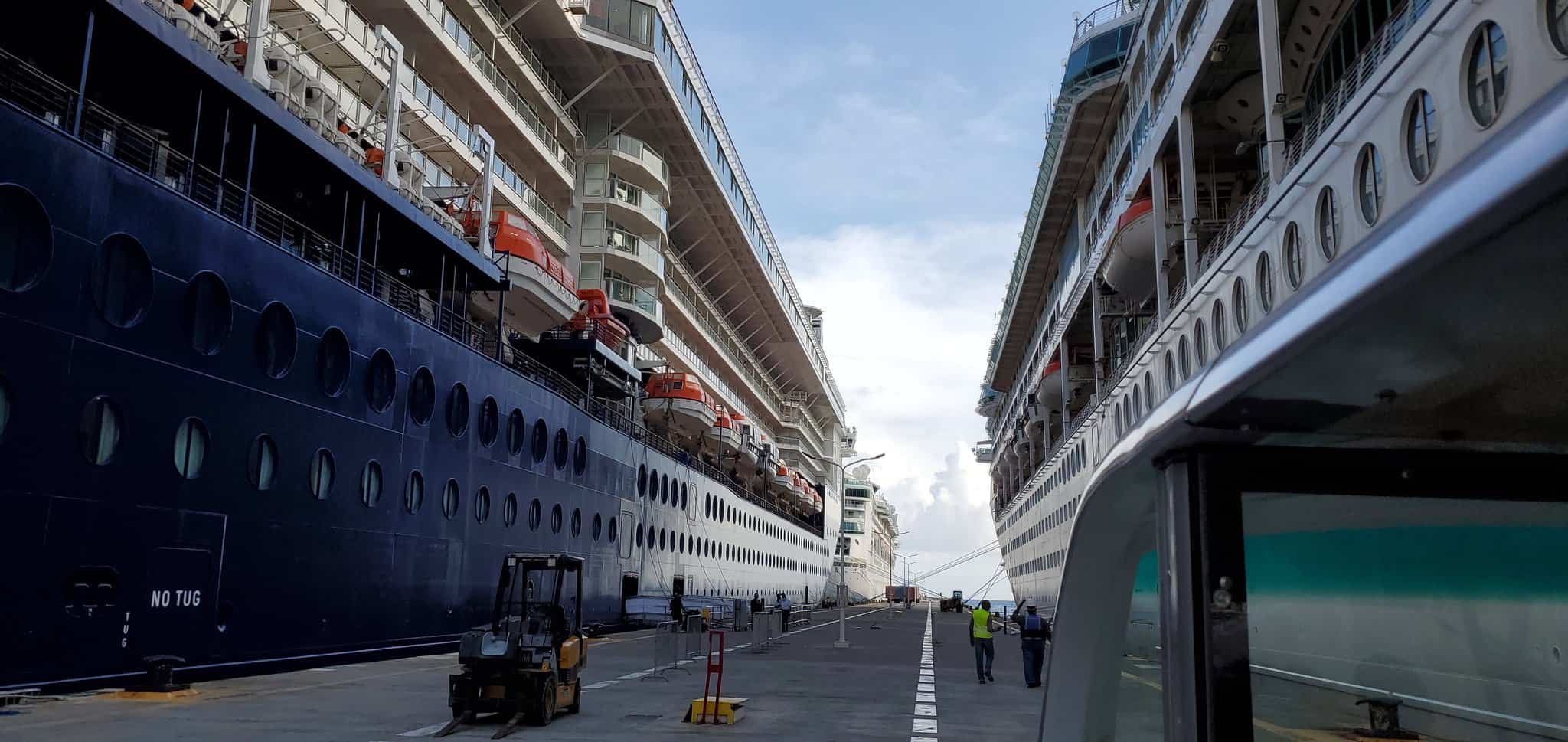 Royal Caribbean and Carnival have taken different approaches to the vaccination issue for Florida departures. Carnival has taken the option offered by the Centers for Disease Control to avoid non-revenue test sailings by attesting that a minimum of 98 percent of crew members and 95 percent of passengers are vaccinated.
READ MORE: 'Complicated Dance' As Cruise Lines Grapple With New Vaccine Laws
Royal Caribbean elected to conduct simulation cruises from Florida with volunteer passengers, as it expects to return to revenue sailing with less than 95 percent of fully vaccinated guests, mostly due to the fact that it hosts a large number of families with young children. Vaccines are "strongly recommended" for those departing Florida with Royal Caribbean, but not mandatory. 
Royal Caribbean CEO Richard Fain noted recently that all crew members on its ships will be vaccinated, adding that in an ideal world, the same would be true of passengers.
"We want all of our guests to be vaccinated as well," he said in a video message to travel advisors. "We want that because we believe it makes us all safer. And, we want that because our guests want that. In our surveys the vast majority have either already received the vaccination or are about to do so."
The line has mandated vaccinations for all passengers eligible for the COVID-19 inoculation for all cruises from non-Florida U.S. ports and for cruises originating in the Bahamas.