Carnival Cruise Line recently announced that children sailing aboard the ships this summer read 250 million words as part of the second annual Dr. Suess' Reading Challenge, which was sponsored by Dr. Suess Enterprises and Random House Children's Books.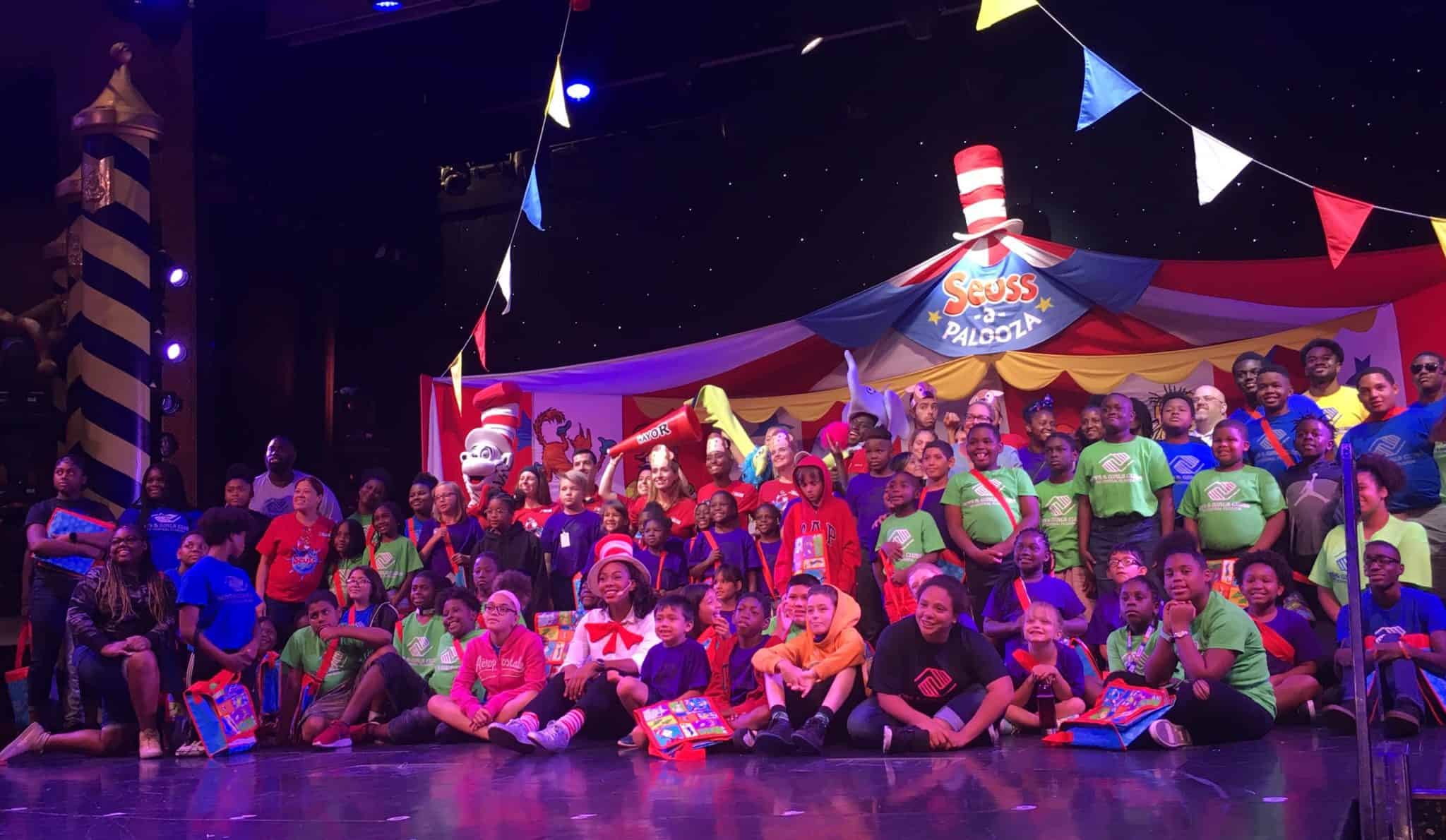 Throughout the summer, children have participated in educational and fun activities aboard Carnivals 26 ships, which helped wildly surpass the overall goal of 250 million Dr. Seuss words.
The summer reading program started on May 21 and ended on July 15. To mark the end of the program, local children from the Boys and Girls Club of Central Florida were taken aboard the Carnival Liberty to an exclusive book reading event.
During Dr. Suess' Reading Challenge, children were encouraged to read as many books at sea as possible during book reading sessions on board. Young readers could then log onto Seussville.com to words and monitor their progress. A free Carnival cruise was put up for a grand prize to kids who signed up for Suessville and entered their Dr. Suess word count before July 15.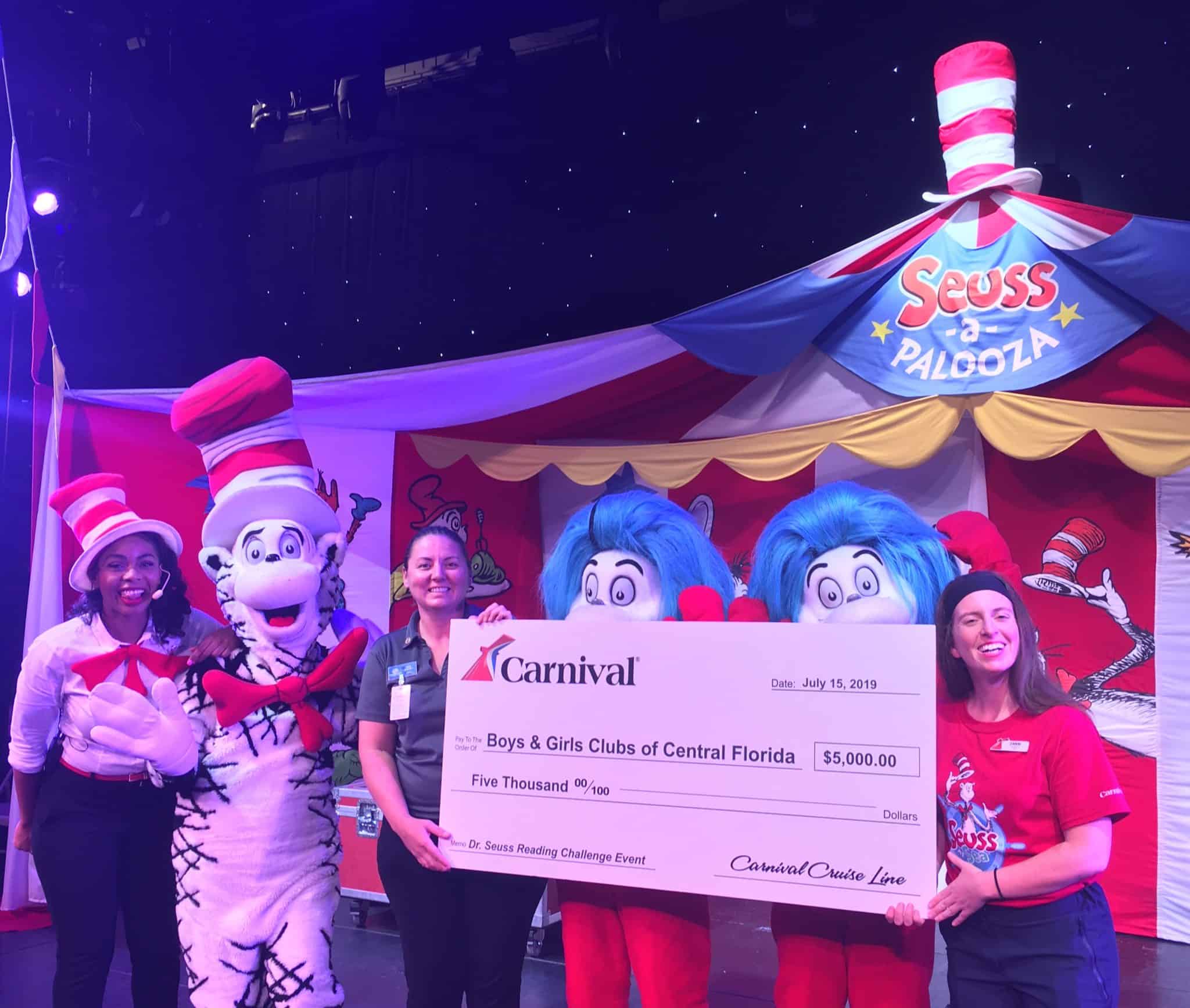 Carnival Cruise Line has partnered with Dr. Suess to bring Suess at Sea to young cruisers and families since 2014. The program offers children and families activities, entertainment, and dining options unique to the program.
The family and kids' activities are included in the price of the cruise. For an additional cost of $5 per person, including kids and adults, cruisers may head to the Green Eggs and Ham Breakfast, a themed event featured on every ship that features bright, festive food and a chance for meet-and-greets with the stars of popular Dr. Suess books.
Dr. Seuss Bookville, a vibrant and colorful family reading venue, is also featured on select ships, including the new Carnival Panorama set to debut later this year.
Carnival says that over 900,000 children a year travel aboard the ships. The goal of the Suess at Sea program is to reinforce the joy of reading in a fun and interesting way.