When Cuba became a viable cruise destination for the first time in decades, Carnival — via its Fathom line — was the first cruise line to make the historic voyage. And last month, Carnival made history again by deploying the Carnival Paradise to Cuba, making it the largest ship ever to sail to Havana. Coming in at 859 feet — and carrying 2,052 passengers — the Paradise beats her closest competitor, the Norwegian Sky by just under 30 feet.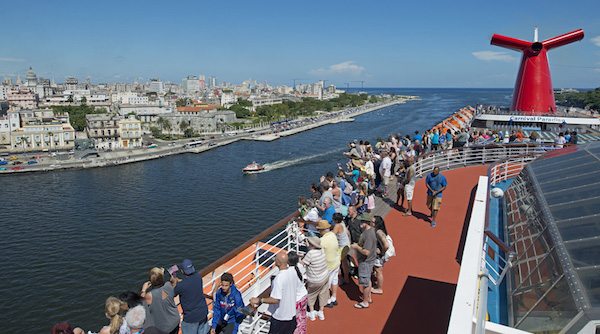 The Biggest Ships Sailing To Cuba
Royal Caribbean's Empress of the Seas, 691 feet
Holland America's ms Veendam, 719 feet (December 2017)
Norwegian Sky, 832 feet
Norwegian Sun, 848 feet (May 2018)
Carnival Paradise, 859 feet

Cruising to Cuba

All Carnival Cruise Line Cuba cruises feature a daytime and overnight call in Havana to provide vacationers a rare and exciting opportunity to explore this fascinating destination. Additional cruises in the series depart Aug. 14, 24 and 28, Sept. 7, 21 and 25, Oct. 5, 9 and 19, 2017, as well as May 3, 2018. Four-day cruises feature Havana while five-day voyages add a stop in Cozumel or Key West.