Carnival Cruise Line has announced the name of its third Excel-class vessel, following its newest ship Mardi Gras and her upcoming sister Carnival Celebration.
In keeping with this class' tradition of using the names of former Carnival ships, the next Excel-class vessel will be called Carnival Jubilee. She will be delivered in 2023 and homeport in Galveston, Texas.
"Carnival was the first cruise line to offer year-round cruising from Galveston in 2000, and we have continued to grow our presence and support of the Port of Galveston's expansion, so we are thrilled to bring our brand-new Carnival Jubilee to Texas and the greater southwest region," said Christine Duffy, president of Carnival Cruise Line. "This beautiful, innovative ship will bring an entirely new cruise experience to our guests, and we've got some great surprises to fun it up in ways we know they are going to love."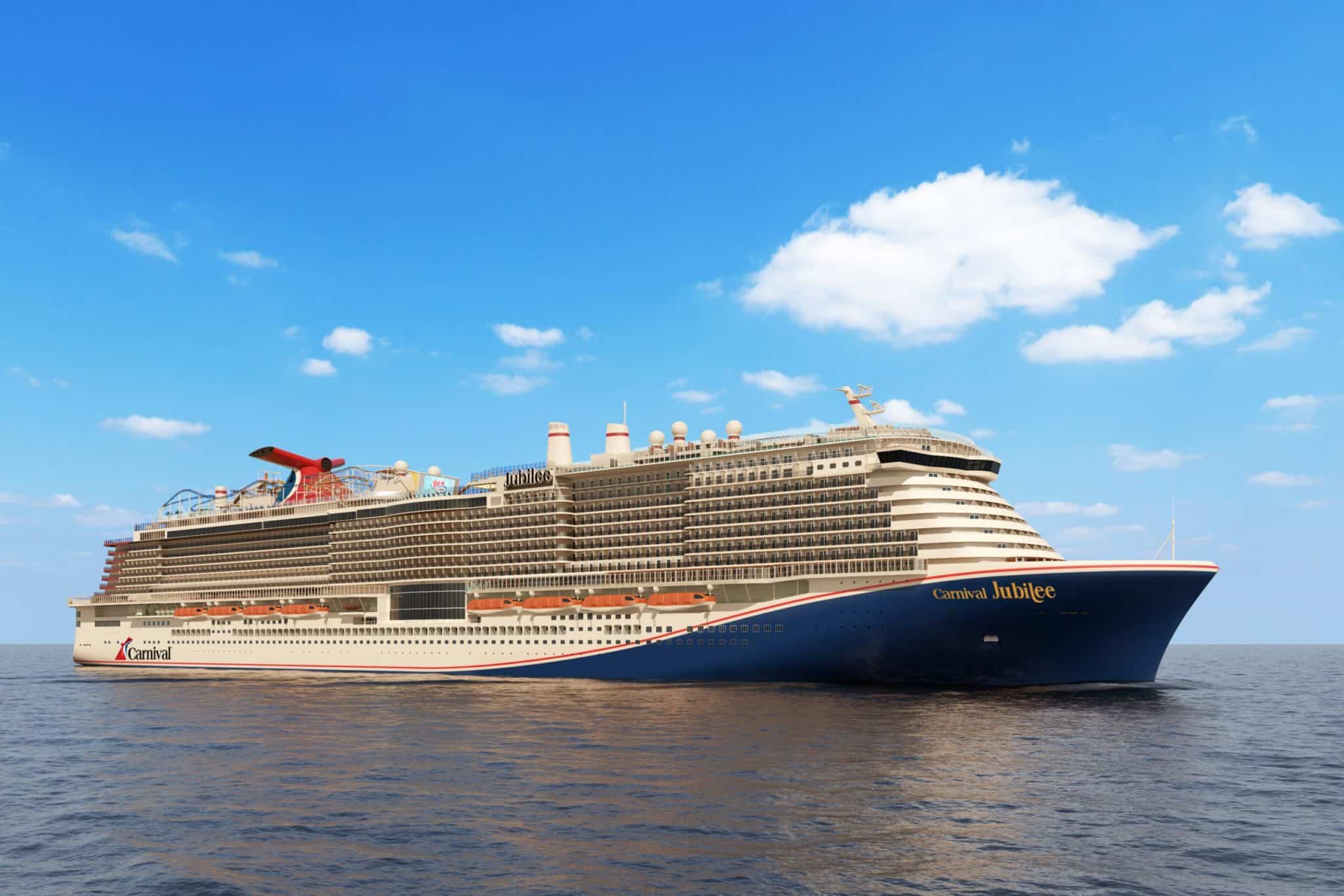 Carnival Jubilee will be powered by liquefied natural gas (LNG) just like her sister ships Mardi Gras and Carnival Celebration. Carnival Corporation pioneered the introduction of LNG fuel in the passenger cruise sector, and Mardi Gras is the first LNG-powered cruise ship to operate in North America.
The original Jubilee was a new build for Carnival that debuted in 1986 as part of the cruise line's Holiday-class. The first ship in the class was Holiday, which debuted one year earlier in 1985, and the third was Celebration, which debuted in 1987.
MORE: 11 Former Carnival Ships and Where They Are Now
Carnival Jubilee will not be the first Jubilee to sail from Galveston. Celebration was the first year-round ship positioned in the port in 2000, and was soon joined by Jubilee in 2002. So now, just over 21 years later, the new Carnival Jubilee will make her debut there.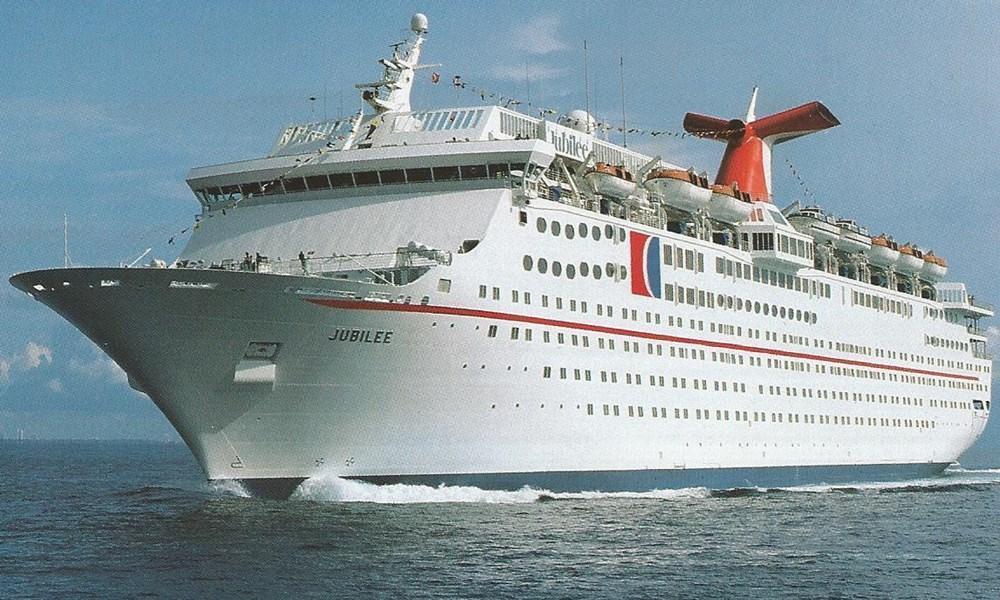 Today's announcement was made at the annual CruiseWorld travel advisor conference in Miami Beach, Florida. Duffy was joined on stage by a seven-foot cowboy who had been positioned around the convention for the previous 24 hours teasing that "something big is coming to Texas."
"We love Texas, and Texas loves Carnival. Galveston is one of our most popular homeports, and we draw guests to Texas from across the Midwest, southwest and western U.S. Bringing a brand-new ship to a market is a big commitment, and it's one we gladly make for the greater Galveston community and entire region," said Duffy.
MORE: Carnival Cruise Line Announces Return to Service Date For Entire Fleet
Carnival Jubilee will be 182,800 gross tons and be able to hold over 5,400 passengers. She will operate seven-night western Caribbean itineraries and include features that guests recognize from her sister ships, such as the BOLT roller coaster, a three-deck atrium that overlooks the ocean, and new suite and stateroom designs. Like Mardi Gras and Carnival Celebration, she will feature six zones, but two will be brand-new concepts that will be revealed at a later date.
Bookings for Carnival Jubilee will open in early 2022.
The Excel-class is part of Carnival Corporation's Excellence-class, which includes ships in the AIDA Cruises, Costa Cruises, P&O Cruises, and Carnival Cruise Line fleets. The order for Carnival Jubilee was originally for AIDA Cruises before being transferred to Carnival Cruise Line.
PHOTOS: Progress Being Made on Carnival's Next Mega Cruise Ship
Below, watch our ship tour of Carnival Cruise Line's first Excel-class ship, Mardi Gras: