When Carnival Cruise Line introduced plans for the upcoming Mardi Gras, one of the ship's most striking features was her distinctive hull art.
Now, the line has revealed that every Carnival Cruise Line ship will receive the blue hull, the first being Carnival Magic, which is currently in dry dock.
"We Knew it Was Something Special"
While past Carnival Cruise Line ships have featured white hulls, Mardi Gras' received an updated look. Inspired by officer's uniforms, the bow of the ship is a navy blue with vibrant red and white accents running along the length of the ship. So positive was response to the upcoming ship's look that it is being introduced across the fleet.
"When we first saw the hull design for Mardi Gras, we knew it was something special and, particularly as we get ready to celebrate our 50th birthday, we're delighted to incorporate this stunning livery as a signature exterior design element across our fleet," explained Carnival Cruise Line president Christine Duffy.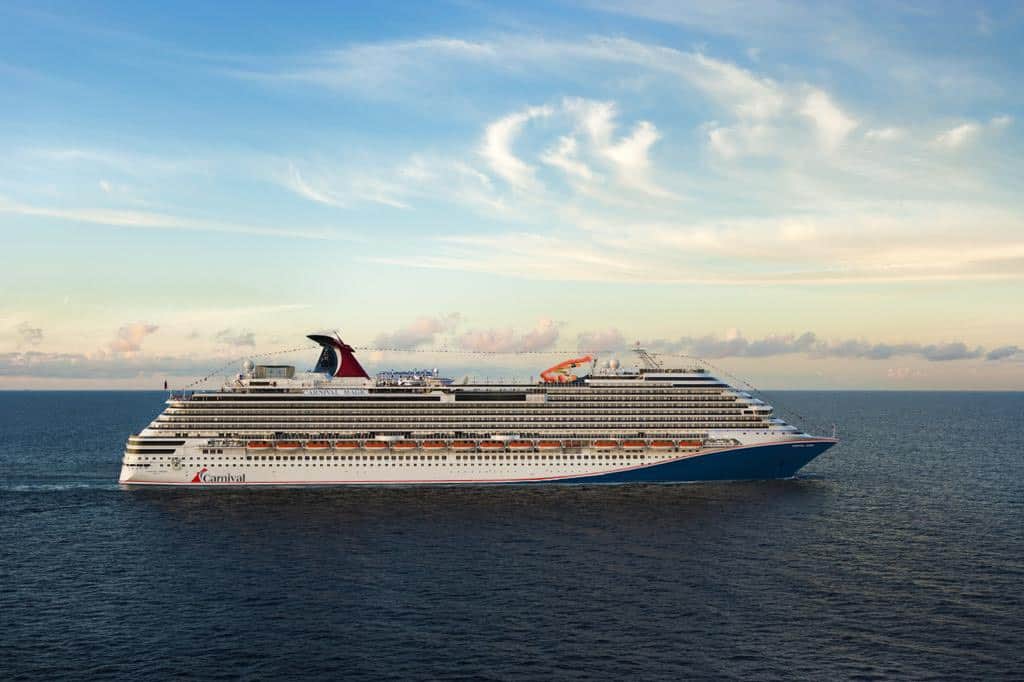 What no one could have known when first Mardi Gras was being designed is that the industry would be shut down for a year. Now, however, the line's new look seems particularly symbolic. "As we look to resume sailing in the U.S.," said Duffy, "we're coming back with a signature new look as well!"
Carnival Magic's exterior isn't the only thing that will be getting spruced up during her current dry dock. While full details have not yet been released, the company said that the ship's casino will be expanded in addition to a freshening up of the onboard WaterWorks aqua park and pools as well as other enhancements.
A Dream-class ship, the Carnival Magic first entered service in May of 2011. Before her current drydock in Marseille, France, she last underwent refurbishment in 2016.
As of now, there's no word on when other ships in the fleet will receive the hull treatment
READ NEXT: Carnival Cruise Exec Says "We Need to Sail Again!"