Ask a cruiser what comes to mind when they think about their upcoming trip, and odds are good that "food" will rank pretty high. So whenever cruise lines roll out a new menu, it causes a stir as we all peruse it, prejudge it and — if you're anything like me — imagine what we'd order from it. This week, Carnival Cruise Line's senior cruise director and brand ambassador, shared that the line is testing a new menu that will be offered in the main dining room on port days.
What Carnival Cruise Line's New Menu Offers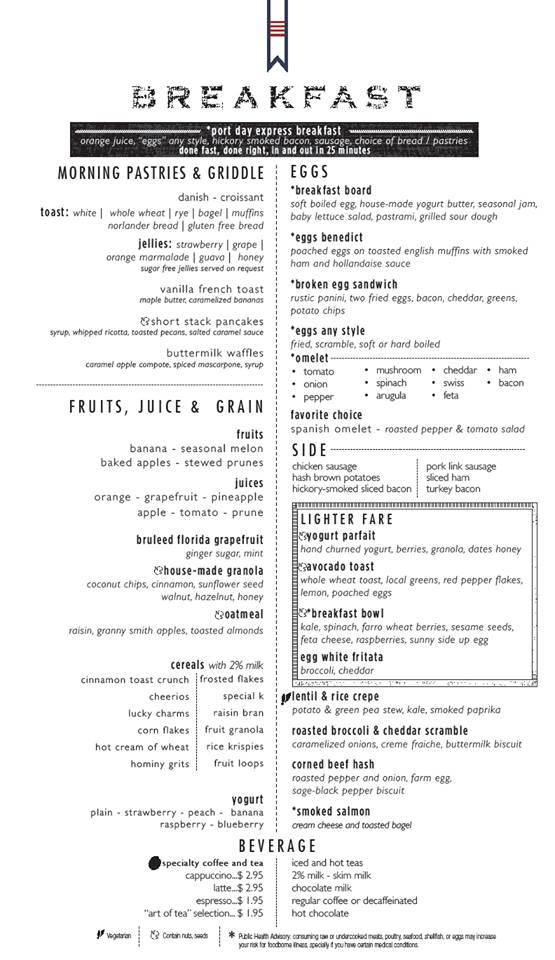 Heald made sure to say that this new menu would not be replacing the sea day brunch that many Carnival cruisers have come to love. Rather, the menu — which is currently being tested on the Carnival Victory offers a variety of foods which could help fuel your engine for a day of exploring the port! More important, the menu is being touted as an "express" meal, promising to be "done fast, done right, in and out in 25 minutes." And this, of course, would be a major selling point for anyone with a booked shore excursion who is on a tight schedule!
The menu offers a nice variety of choices, divided up into sections like "Morning Pastries & Griddle", "Eggs" and "Lighter Fare." Among the items that immediately caught our attention? The Breakfast Board (featuring a soft-boiled egg, house-made yogurt, butter, seasonal jam, baby lettuce salad, pastrami and grilled sour dough); the Broken Egg Sandwich (described as "rustic panini, two fried eggs, bacon, cheddar, greens and potato chips) and, in the Lighter Fare section, the Breakfast Bowl (kale, spinach, farro, wheat berries, sesame seeds, feta cheese, raspberries and a sunny-side up egg).
The menu also features the stuff you'd expect to find, including pancakes, vanilla french toast, a variety of cereals and omelets.
Would a quick-and-easy breakfast be appealing to you on days when the ship is in port?