If everything goes as planned, this week should be a very big one for Carnival Cruise Line and those anxious to resume sailing on their ships. From the arrival of the fleet's new flagship to details which would-be passengers have anxiously been awaiting, here's what to expect in the coming days.
Mardi Gras Arrives in Florida
It's safe to say that despite (or perhaps due to) the various delays which repeatedly pushed Mardi Gras' big debut back, she has remained one of the most eagerly-anticipated ships in recent memory. This is, of course, due to the many ways in which this ship will raise the bar for Carnival Cruise Line.
Short of any unforeseen problems, Mardi Gras is now expected to arrive in Port Canaveral on Friday, June 4. "She is on her way and so far, the Atlantic Ocean has been smooth as a Michael Bublé song and as calm as a Serenity Deck filled with Buddhist monks," brand ambassador John Heald told his followers.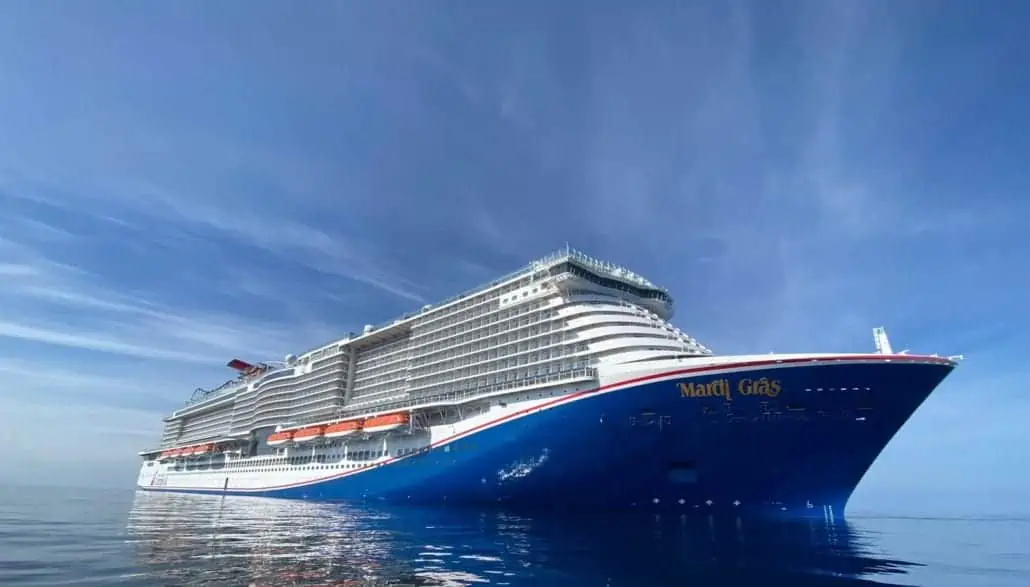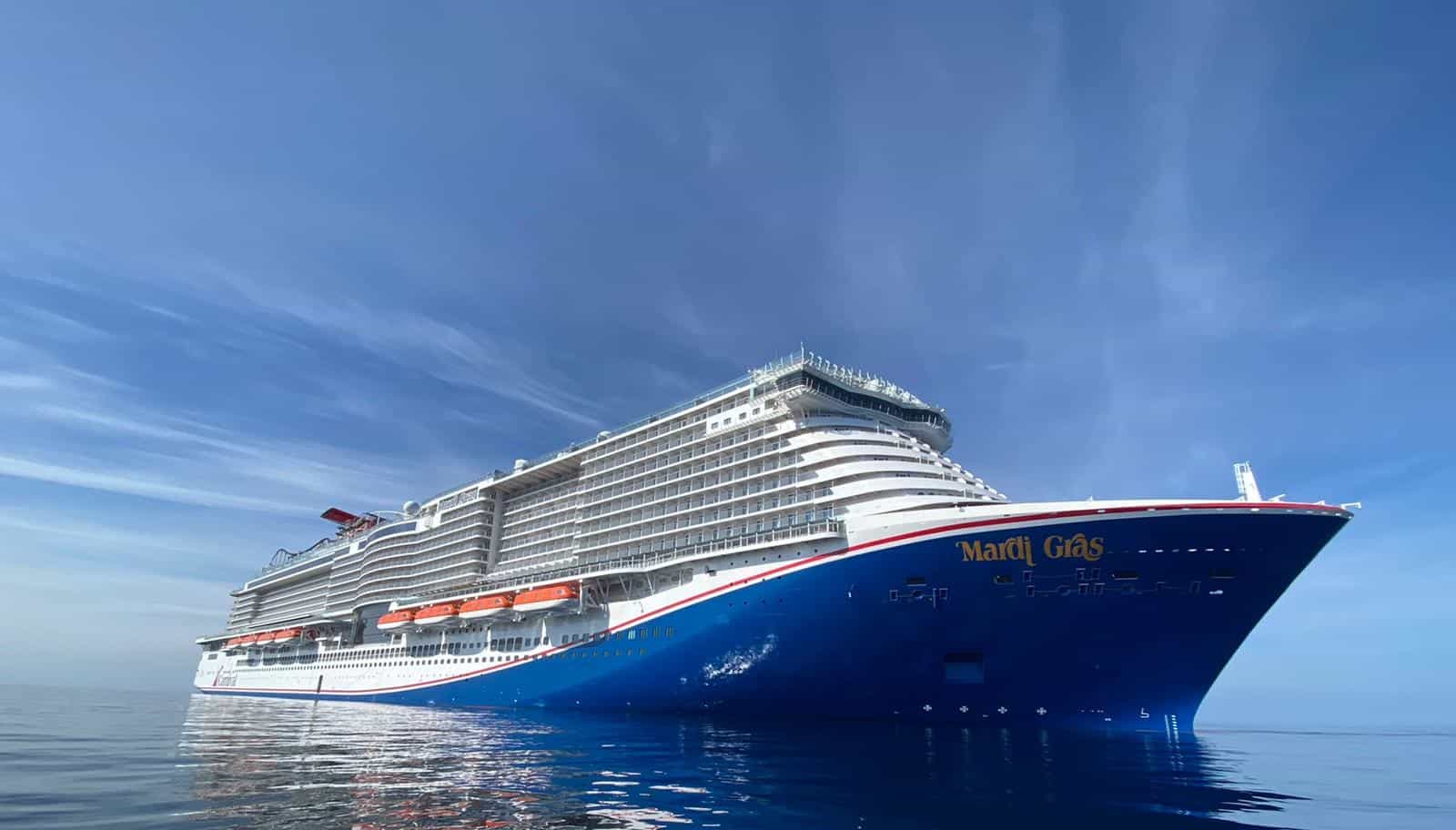 Acknowledging that a whole lot of folks plan to show up for her arrival, Heald promised to let them know what time they should expect Mardi Gras' arrival.
News About Carnival's Protocols… Including Vaccines
Originally, Heald had told followers that Carnival would be sharing news on the various protocols, including presumably the line's official stance on whether or not it will require proof of vaccination, "on or before May 31." But whether due to the holiday weekend or the rapid pace at which things are changing, the news did not come down as expected.
Instead, Heald said on Friday that "there will not be any news between now and Tuesday," adding that "of course I realize how you all want to know what is happening with vaccines, family sailings, masks" and other protocol-related issues.
Info on Itineraries for July and August
Of course, with it looking more and more as if ships will be sailing this summer, cruisers are anxious for information on what ships will be sailing from — and to — where. Already, we know that the plan is for Carnival Horizon to sail out of Miami, with Carnival Breeze and Carnival Vista due to launch out of Galveston.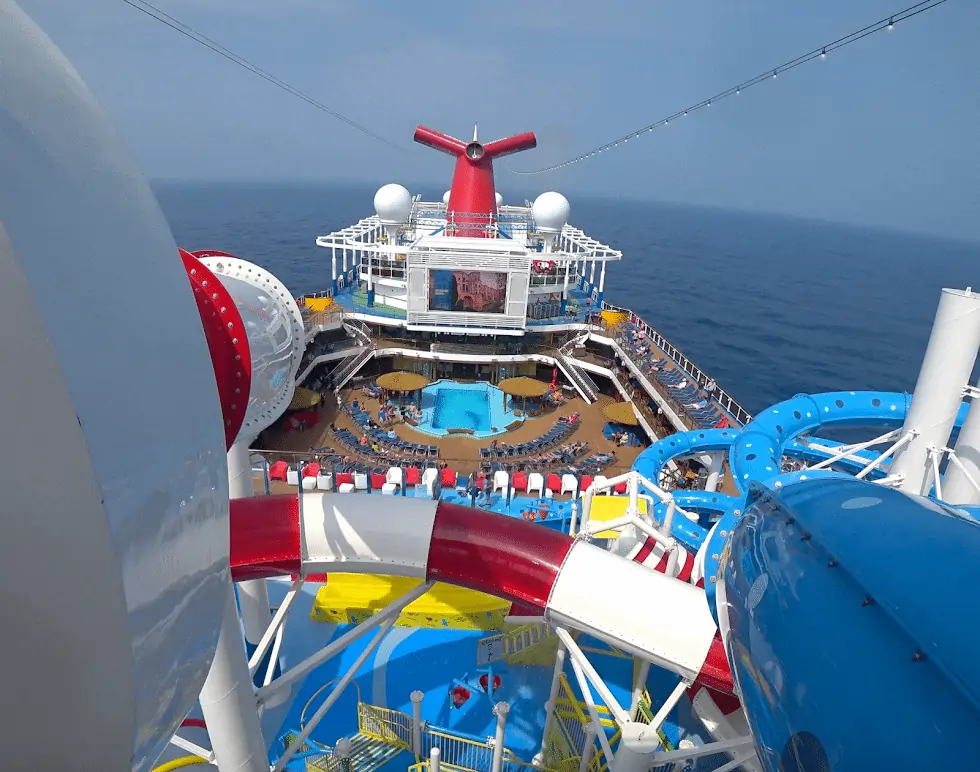 "My colleagues," Heald said, "are also working [on] itineraries for July and on August cruises," adding that he would share "all the good news as soon as I am able." Obviously, Carnival — like other cruise lines — is looking to resume revenue-generating sailings as soon as possible to capitalize on the much-discussed pent-up demand. Therefore, the sooner they can confirm details, the sooner passengers can book the itinerary that's right for them.
Who'll Be Heading Up the Fun Squads?
On a lighter note, Heald said that he was "almost ready to share who the cruise directors will be" when the Carnival Horizon, Carnival Breeze, and Carnival Vista return to service. While many (if not most) passengers happily board a ship with no clue who the cruise director is (or even a good understanding of what they do), some hold these entertainers in the highest regard.
MORE: Carnival Gets One Step Closer to Sailing
Heald is, of course, perhaps the best-known cruise director of all time, having spent years entertaining the masses before ascending to his current role as brand ambassador, making him the face of the company and the person to whom many cruisers turn for updates.
Will Ships Sail From Florida?
Of course, the biggest news coming down the pike impacts not only Carnival, but all of the cruise lines hoping to sail out of Florida. While Governor Ron DeSantis has put into place a law which would seem to prevent cruise lines from requiring proof of vaccination, Forbes reports that his office is working to find a solution which would allow ships to sail without his office having to publicly admit to having changed their position.
NEXT: Is Governor DeSantis Cruising's Biggest Friend or Foe?