Carnival Cruise Line has released a new video featuring a behind-the-scenes look at Mardi Gras' French Quarter zone.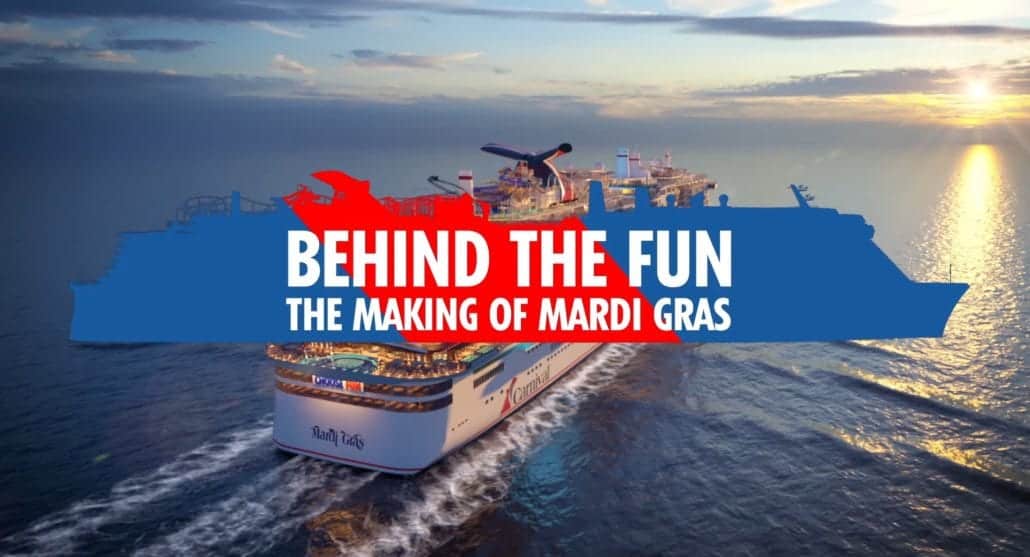 Get A Sneak Peek At Two Brand New Venues!
As the days to Mardi Gras' arrival are counting down, Carnival is ramping up the excitement with their continuing series of videos offering would-be passengers a look at what they can expect. While we've regularly referred to this ship as a game-changer for the cruise line, the latest video drives that point home. Because the restaurant and bar at the center of if are unlike anything Carnival's ever done before.
Although the video series is usually hosted by brand ambassador John Heald and Mardi Gras' cruise director Matt Mitcham, they this time hand the reins over to Eddie Allen, Carnival's vice president of beverage operations. This quickly proves to have been a wise choice as Allen jumps behind the bar of Emeril Lagasse's New Orlean's restaurant, Emeril's.
From there, Allen and Lagasse introduce us to some of the drinks which will be featured at the chef's restaurant (Emeril's Bistro 1396) as well as in the Brass Magnolia Lounge and The Fortune Teller Bar.
"Brass Magnolia is going to be the lounge on Mardi Gras," says Allen. Very traditional New Orleans jazz bar featuring classic cocktails, live music."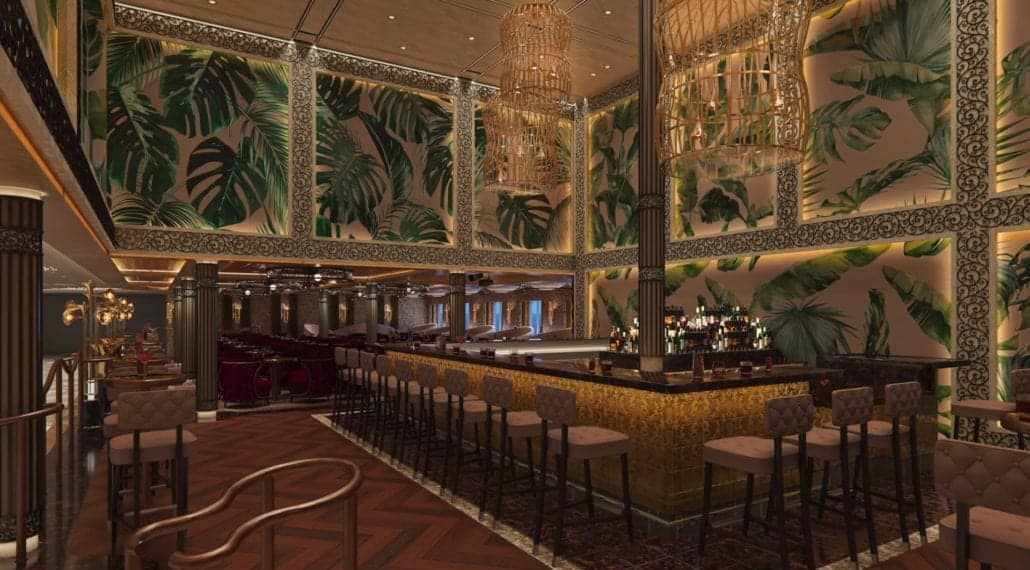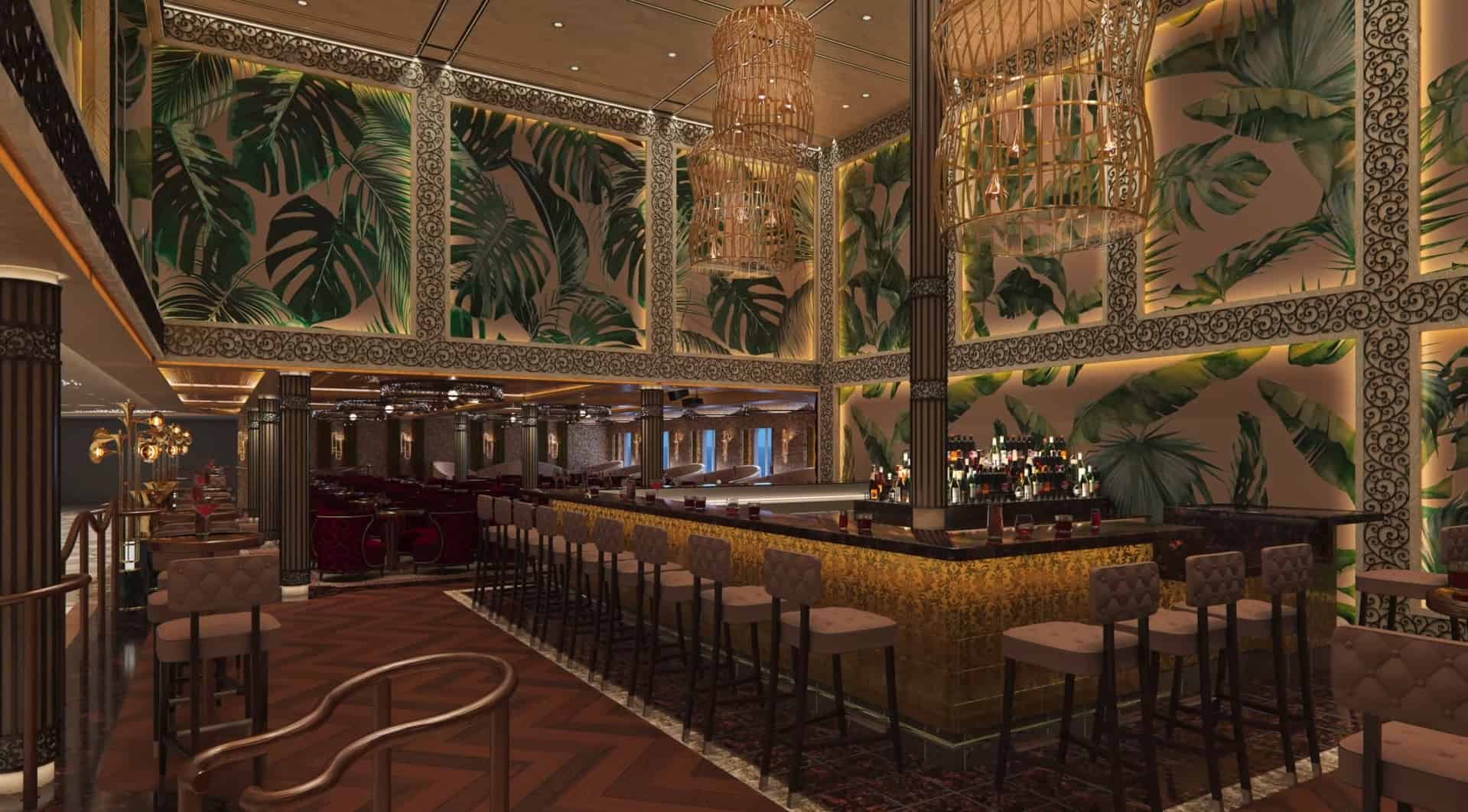 Among the featured drinks are the Sazerac (named for the brand of cognac brandy which is the main ingredient) and the New Moon, which Lagasse declares to be the perfect drink to accompany a Louisiana-style meal.
READ MORE: Carnival Introduces Mardi Gras Bars, Restaurants
The video also gives us a glimpse at the Fortune Teller bar, where the Golden Galaxy Cocktail is, we're told, made with real gold! All says they've been working on some "magical" drinks for this particular venue, and demonstrates one very cool color-shifting example!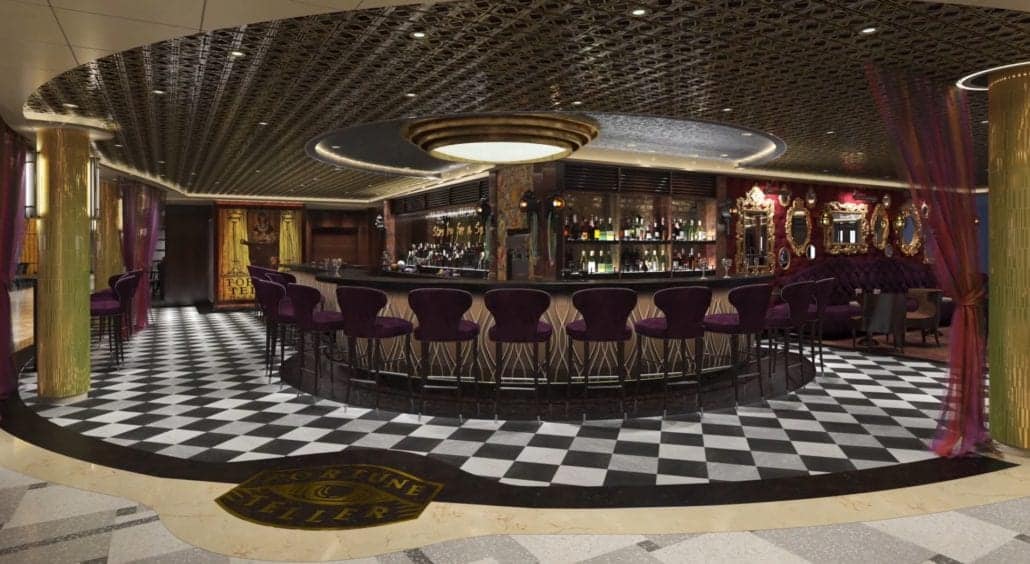 Bring On The Food!
Allen then proves to be one of the luckiest people alive as Lagasse personally prepares for him a dizzying variety of dishes which will be served at his onboard restaurant. From po' boys to the chef's signature New Orleans' BBQ Shrimp, Lagasse says he wanted "to contribute those little flavors that make a party right in your mouth!"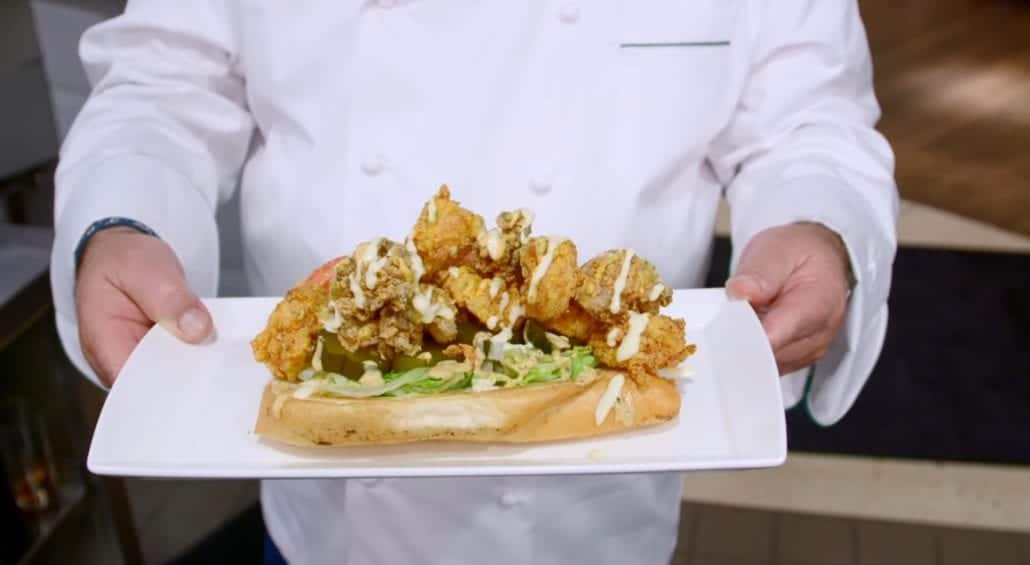 READ MORE: How Mardi Gras Will Change Carnival Cruise Line Forever
The French Quarter is one of six zones aboard the ship, another new concept for Carnival. The other five zones are Summer Landing (described as "the greatest chill spot at sea"), La Piazza (featuring Cucina del Capitano, Pizzeria del Capitano and a brand new seafood spot), Lido (aka the RedFrog Tiki Bar-anchored pool deck), the Ultimate Playground (where you'll find that deck-topping roller coaster everyone's buzzing about) and Grand Central (the three-story atrium).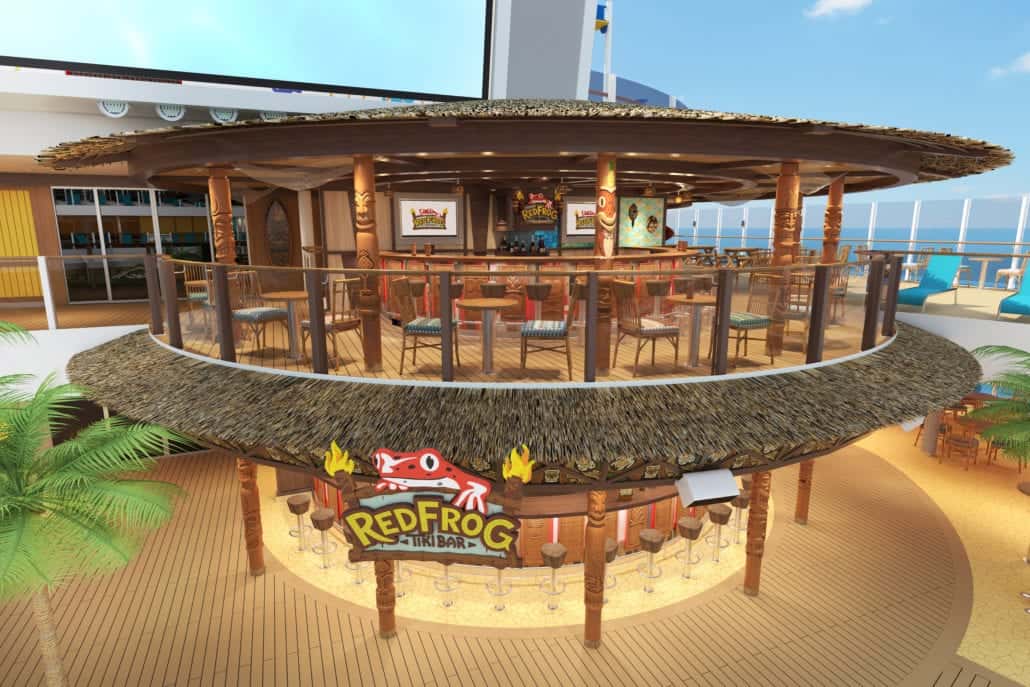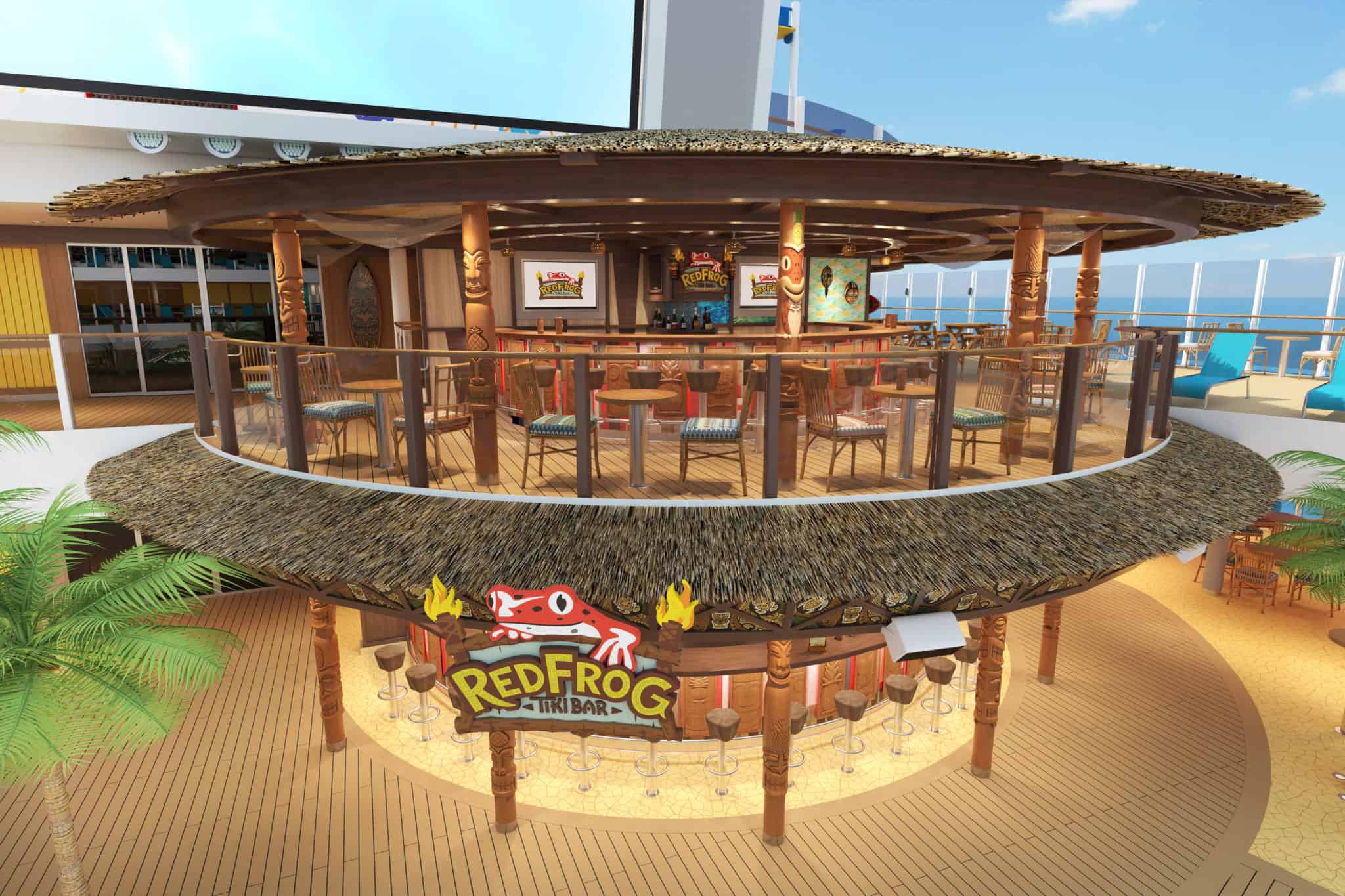 Mardi Gras — the largest ship in the fleet at 180,000 tons — is set to welcome her first guests on November 14. The ship will do seven-day sailings out of her homeport of Port Canaveral.
Check Out The Video Below!