Carnival Cruise Line has temporarily added another cruise ship to the Jacksonville, Florida line-up thanks to an unexpected series of events. In late August, the Carnival Elation went to Grand Bahama Shipyard for what was slated to be a fairly major renovation.
But the month-long refurbishment wound up being delayed when the approach of Hurricane Irma brought the project to a halt so that the ship could be taken out of drydock and sailed to safer waters. As fate would have it, this unexpected return to duty put the Elation in exactly the right place at the right time to take part in a daring rescue before returning to the shipyard.
Carnival Cruise Line Ships Shuffled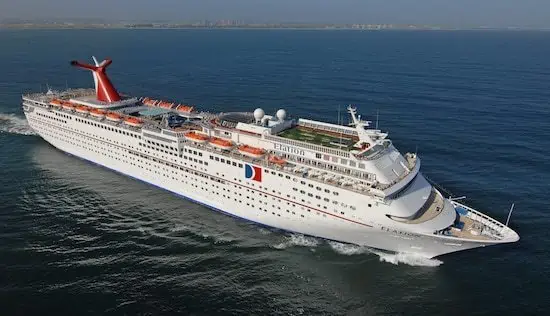 Meanwhile, the Carnival Fascination is currently based year-round out of San Juan, Puerto Rico. According to John Heald's Facebook page, Hurricane Maria's impact on San Juan caused "extensive damage" to both the cruise terminal and the surrounding area, forcing Carnival to cancel the next three voyages from the port to give them time to make repairs.
Since Carnival Elation's dry dock was delayed and extended because of Hurricane Irma, the Carnival Fascination is going to take over her sister ship's four- and five-night Jacksonville sailings until she is able to return to duty on October 7. If everything goes as planned, the Fascination is expected to resume sailings from San Juan on October 15, 2017.
Carnival Elation vs. Carnival Fascination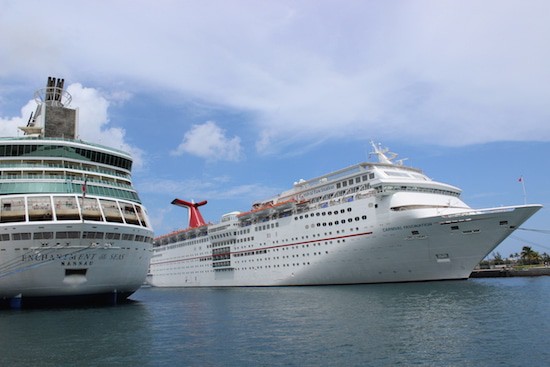 Passengers aren't likely to notice much difference between the two vessels, which are both Fantasy-class vessels. The Fascination was introduced to the Carnival fleet in 1994, with Elation following in 1998.
Read More: Deck Plans for Carnival Fascination
In fact, if anything, passengers who originally were slated to sail on the Elation will likely be happy with the few differences, given that it means they will be able to chow down at Guy's Burger Joint, grab drinks at the RedFrog Rum Bar or the BlueIguana Tequila Bar and enjoy the Waterworks play area, none of which are currently available on that ship, and all of which are featured on the Fascination.
Carnival Fascination will do one four-night sailing from Port Canaveral to the Bahamas on Oct 8, before she is scheduled to return to San Juan.