With four simple words, crew members aboard the Carnival Dream sent a strong message of hope and inspiration to the passengers currently unable to sail: "We will be back."
Their Simple, Powerful Message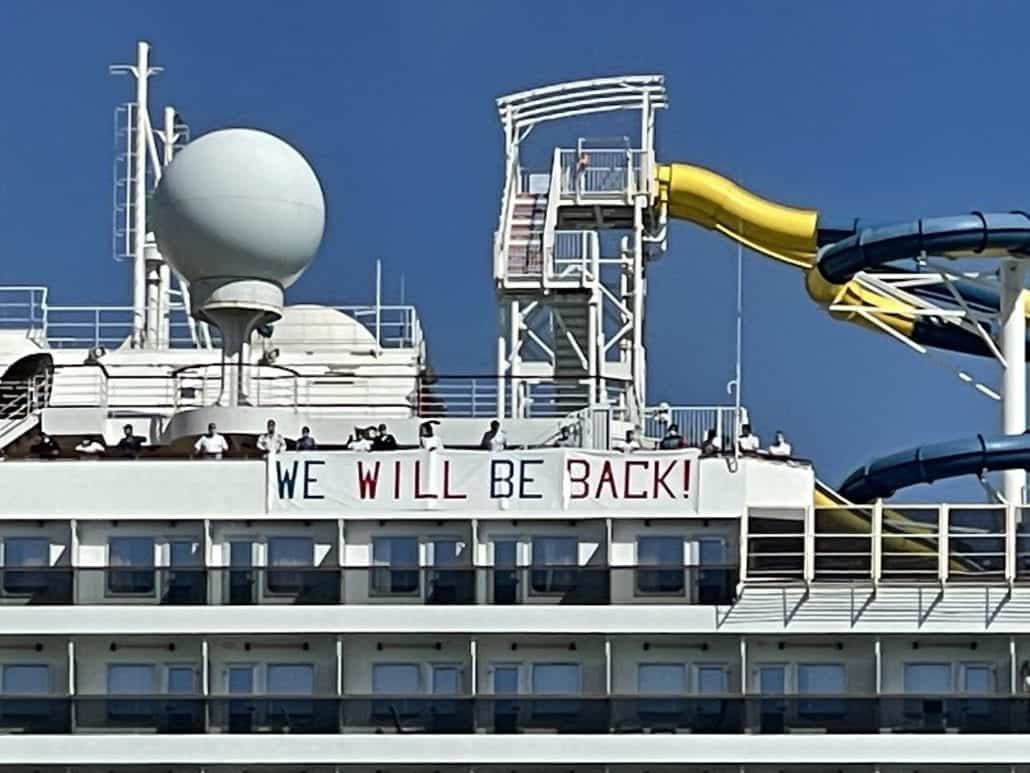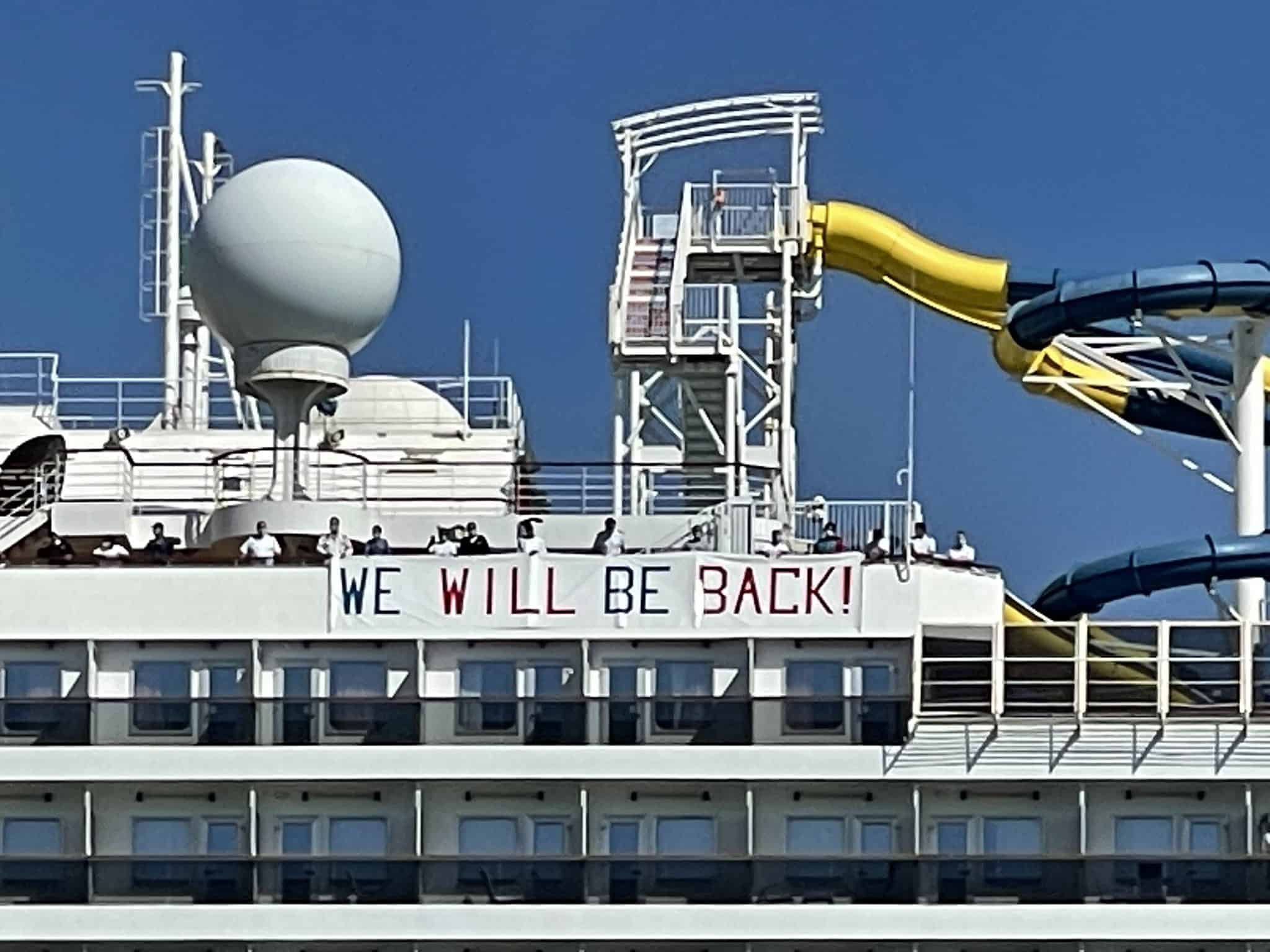 The simple sentiment could not have been better timed. The banner carrying the words, which had been hand-painted in Carnival's signature colors of red and blue, was hanging from a deck-topping railing on the Carnival Dream as it sailed past the groundbreaking ceremony for the line's new terminal expansion at PortMiami.
READ: Carnival Breaks Ground on New Cruise Terminal
Could anything better represent the sense of optimism being felt by Carnival that day? Even as their ships were floating empty thanks to the seemingly endless industry-wide shutdown, the company was focusing on the future. The activities taking place at PortMiami were largely symbolic — smiling dignitaries and Carnival Cruise Line execs using ceremonial shovels to playfully toss a bit of dirt.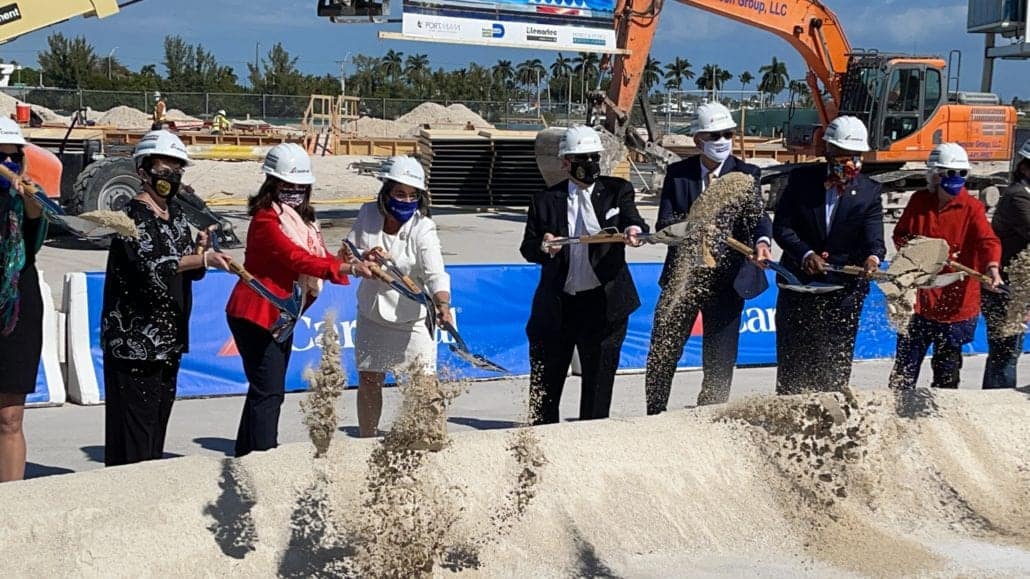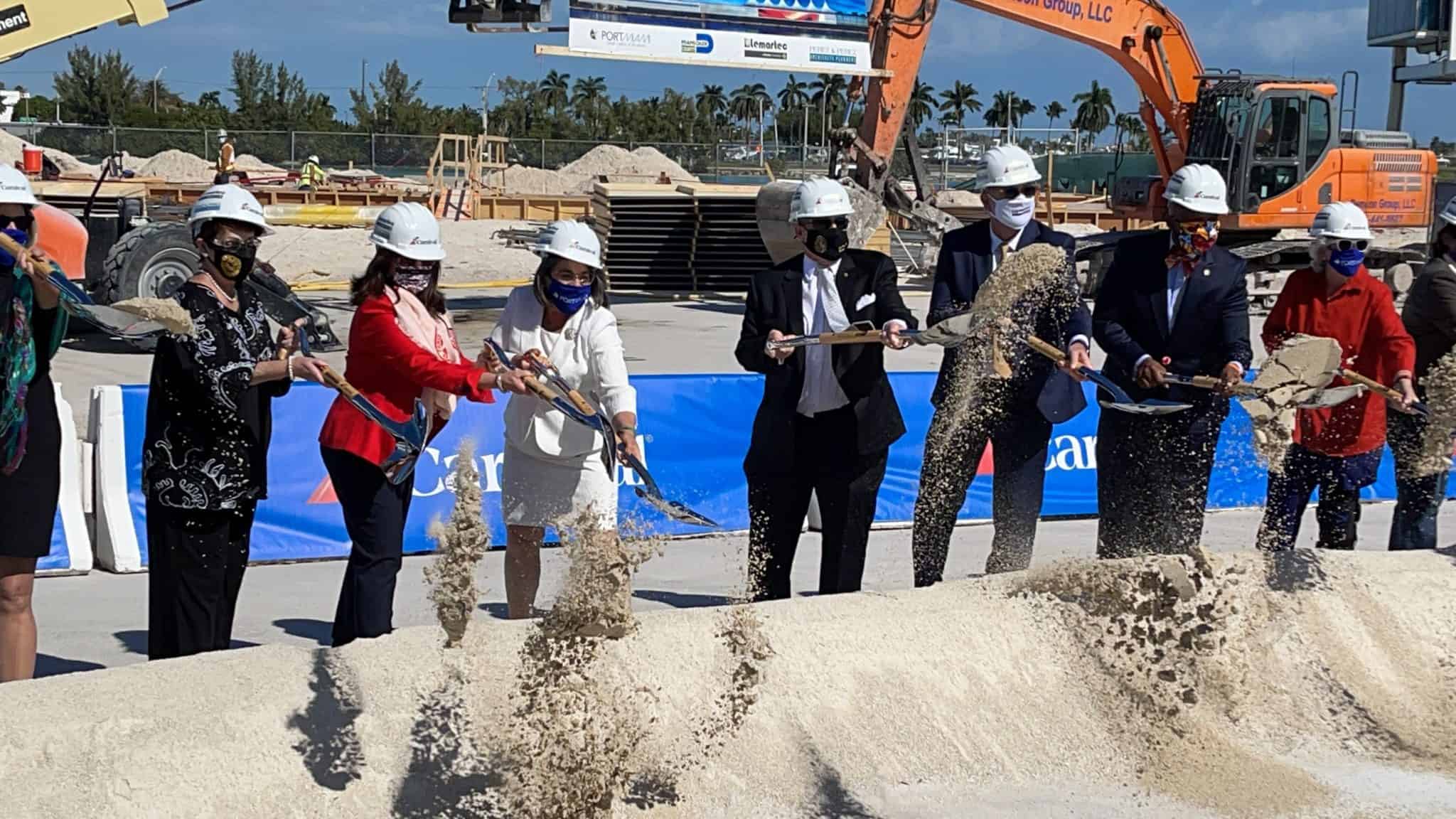 But what they represented, like the words displayed on that banner, was something so much more. Carnival and PortMiami were making an investment in the future of cruising and, by doing so, making it clear they believe that better days are ahead.
"We will be back," indeed.
It would be easy for all of the major cruise lines to simply push pause on any and all projects, taking a "wait and see" attitude, especially given that there is virtually no incoming revenue. No one — from media skeptics to diehard cruisers — would blame them for exercising caution in the wake of recent events.
Instead, they are looking toward the future. "We've weathered storms both literal and figurative in the past," they declare, "and like those, this, too, shall pass."
The Question Is Not "If" but "When"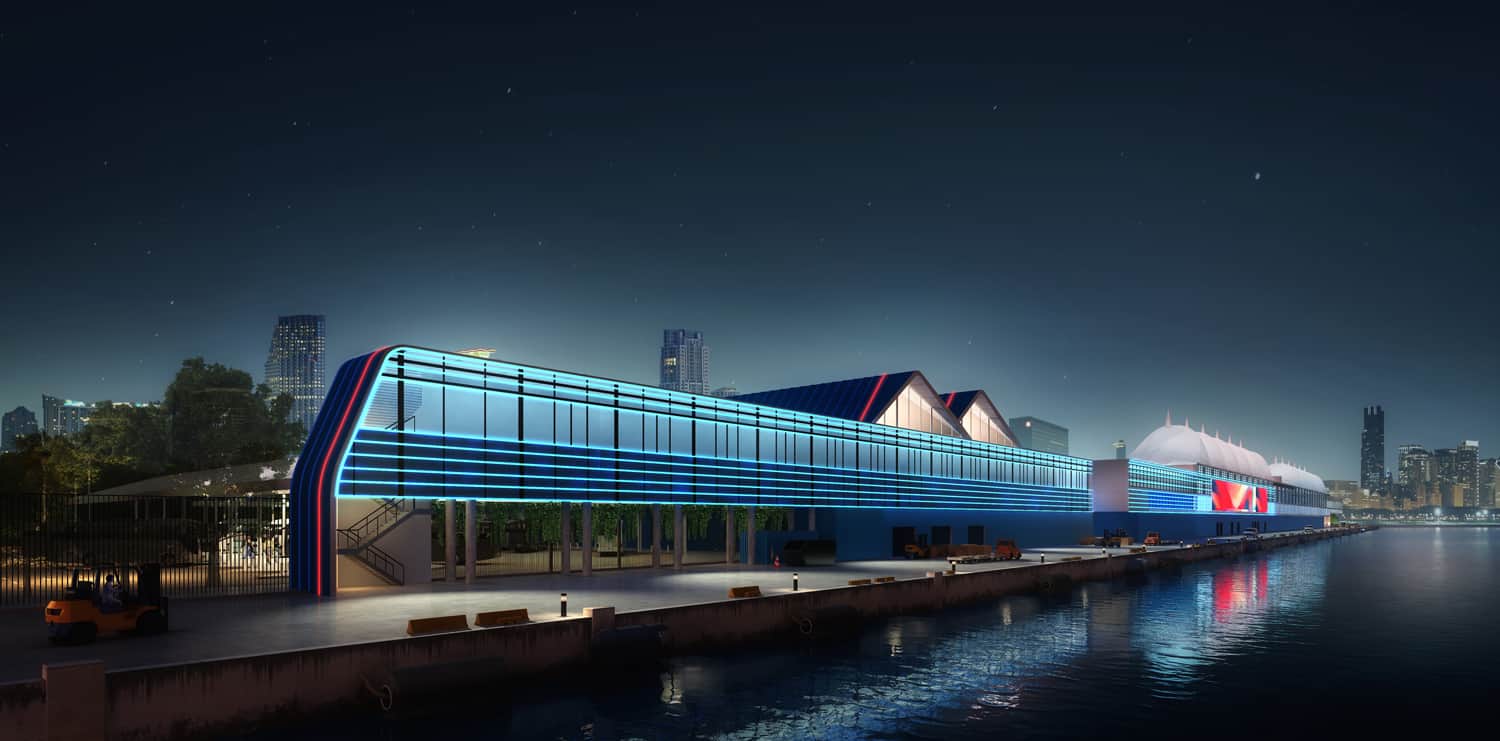 When the shutdown began, no one could have imagined that it would go on as long as it has. But since January 2020, many things beyond imagining have become reality. Through it all — the uncertainty, the confusion and even the fear — the one thing keeping all of us going is a vision of the future. The proverbial light at the end of the tunnel.
TIMELINE: Cruise Industry Shutdown of 2020
For cruisers, it's the promise of a return to the seas. The thought that we will navigate the proverbial rough waters in order to literally sail across smoother ones in the not-too-distant future.
Yes, with every round of cancellations, our spirits take another hit. But then, out of the blue, something gives us hope. A ship successfully sails out of a foreign port. A cruise line moves forward with a new ship.
Or the hard-working crew members who help turn our vacation dreams into a reality — the very people who need our support during these difficult times — send a four-word message that says it all.
We will be back.