Two Carnival Cruise Line ships shifted homeports in Florida today.
Port Canaveral welcomed Carnival Freedom for the first time during a dockside ceremony, as the vessel prepares to sail from Cruise Terminal 6. From Canaveral, Freedom will operate four and five-night voyages to the Bahamas and eastern Caribbean, with stops in Nassau, Princess Cays, Bimini, Freeport, Amber Cove, Grand Turk, and Half Moon Cay.
Originally, Carnival Freedom had been scheduled to sail in Alaska this summer. But when Carnival Cruise Line pulled Carnival Spirit and Splendor from Australia for the season, it moved those ships to Alaska to take the place of Freedom. Therefore, Carnival Freedom is staying in Florida this spring and summer, just shifting from Miami north to Port Canaveral.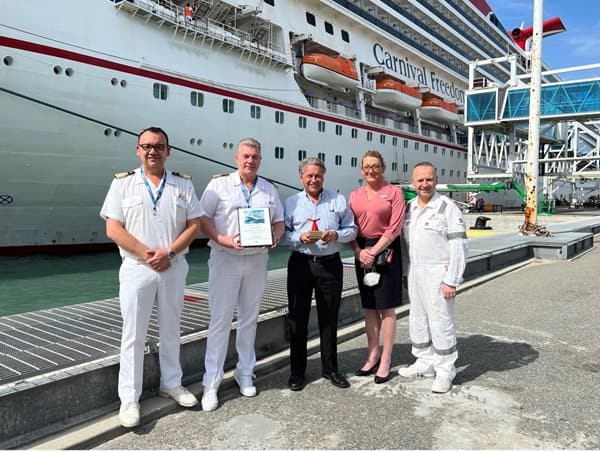 "Having Carnival Freedom join Mardi Gras, Carnival Liberty and Carnival Magic sailing from Port Canaveral to The Bahamas and Eastern Caribbean offers yet another option for our guests to enjoy all the fun a Carnival cruise offers from one of our most popular homeports," said Christine Duffy, president of Carnival Cruise Line.
MORE: Last Look: Remembering Carnival Sensation [PHOTOS]
In keeping with tradition, Port Canaveral executives presented Carnival Freedom Captain Josip Mladina with a plaque marking the ship's first visit to the port.
As well as a move for Carnival Freedom, Carnival Elation also shifted homeports in Florida today. The vessel arrived into Jacksonville this morning as concluded a journey west on the St. Johns River. Coincidentally, Carnival Elation is moving to Jacksonville from Port Canaveral, so Freedom is essentially taking her place in that Canaveral.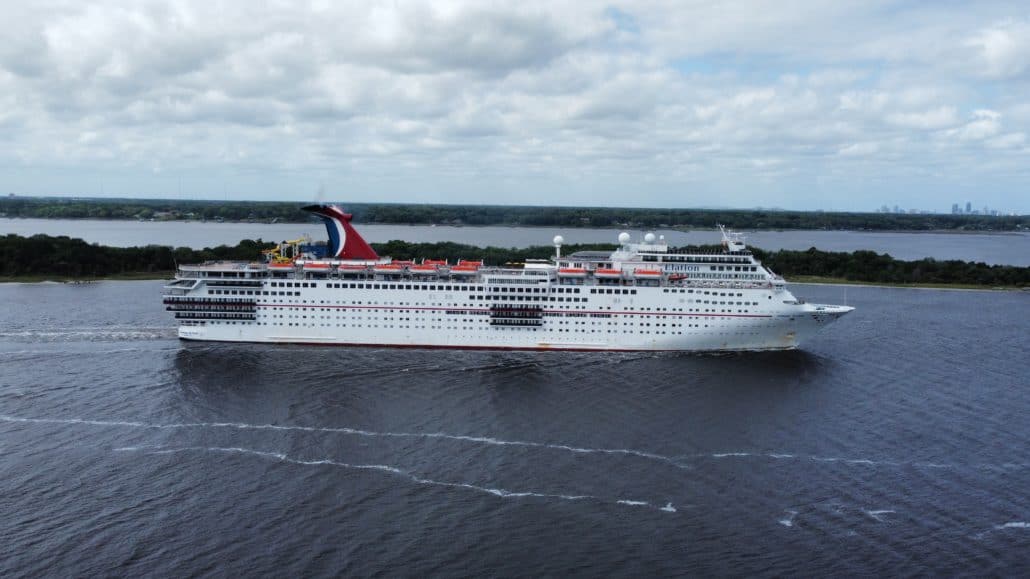 From Jacksonville, Carnival Elation will operate four and five-night voyages, mostly to the Bahamas. Itineraries will include ports such as Nassau, Freeport, and Princess Cays.
READ NEXT: 7 U.S.-Based Cruise Itineraries With Unique Port Calls