How did Carnival Cruise Line top the revelation that their new ship, Mardi Gras, would have a roller coaster? By announcing that pretty much every aspect of the ship, set to arrive in 2020, would be a departure from anything they've ever done before.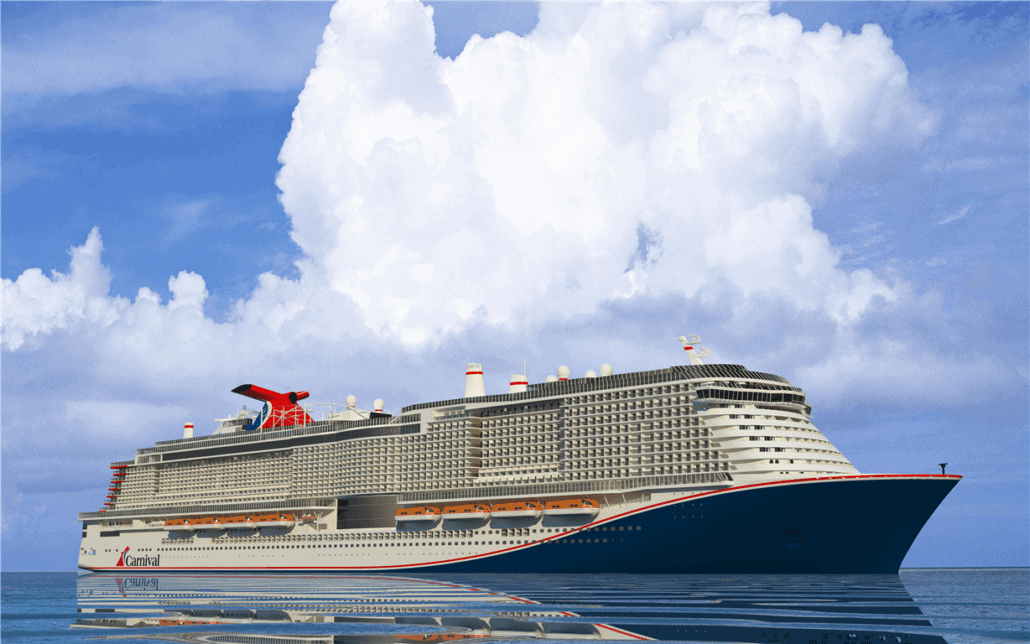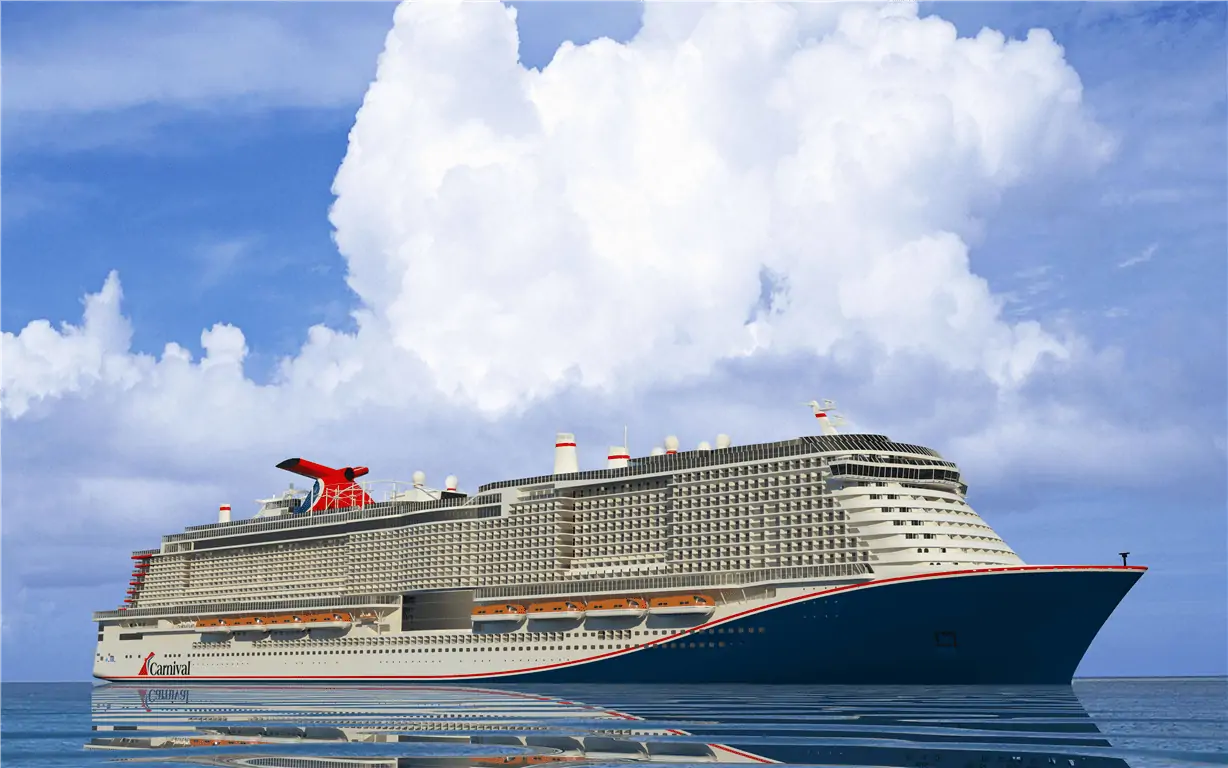 Welcome To The Fun Zones
From a stunning new atrium design to an expanded Lido deck, the Mardi Gras promises to combine longtime-favorite venues with brand new experiences. No matter what a guest is looking for, they're sure to find it in one of the ship's six themed "zones."
"We've specifically designed Mardi Gras to invite everyone to create their own personalized fun vacation experience," says Carnival president Christine Duffy, "with options to suit every age, mood or taste."
Read More: Carnival Names New Ship Mardi Gras
So what will each of these zones contain? Let's take a closer look while keeping in mind that some details are still being kept under wraps and will be revealed at a later date.
1. Grand Central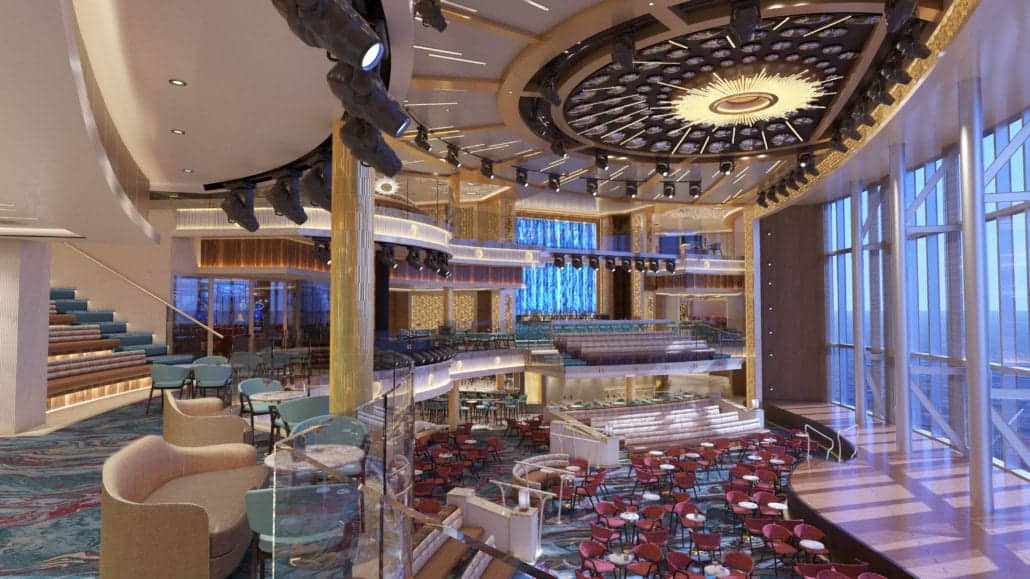 Think of this area — which sits midship and spans decks six, seven and eight — as the beating heart of Mardi Gras. This is where the ship will make a first impression on guests, and it's one that is sure to stun (since Grand Central's atrium features three-story windows offering breathtaking views). Guests will also be able to enjoy cocktails at a bar overlooking the starboard side of the ship.
The multi-purpose space will morph from a relaxing place to unwind during the day to an after-dark entertainment complex. When passengers get a bit peckish, they can wander over to Bonsai Sushi and Bonsai Teppanyaki, both of which have proven so popular on other Carnival ships that they're being expanded here. And at long last, the Punchliner Comedy Club gets the respect it deserves with its own dedicated space. This is also where you will also find Piano Bar 88.
2. French Quarter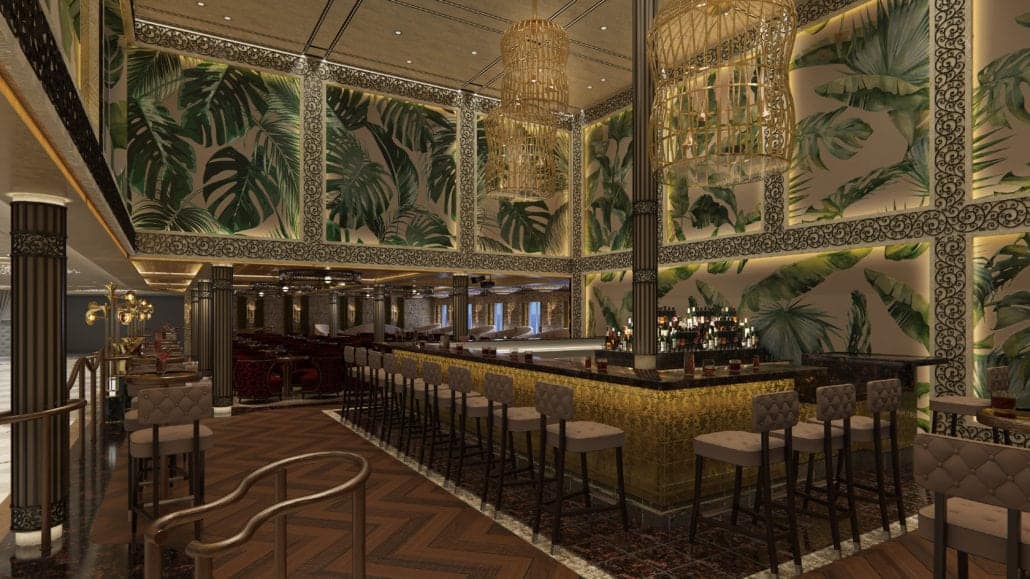 This space is a nod to the unique culture and laid-back vibe of New Orleans. And let's face it: You can't think of New Orleans without hearing, somewhere in the back of your mind, a little jazz music.
So as you might expect, this zone's two-deck-high promenade will lead directly to a traditional New Orleans jazz club where you'll find hot music and cool cocktails. The area will include new-to-Carnival Cruise Line bars and restaurants, including a new celebrity partnership — along the lines of the one Carnival has forged with Guy Fieri — which will be unveiled this spring.
3. La Piazza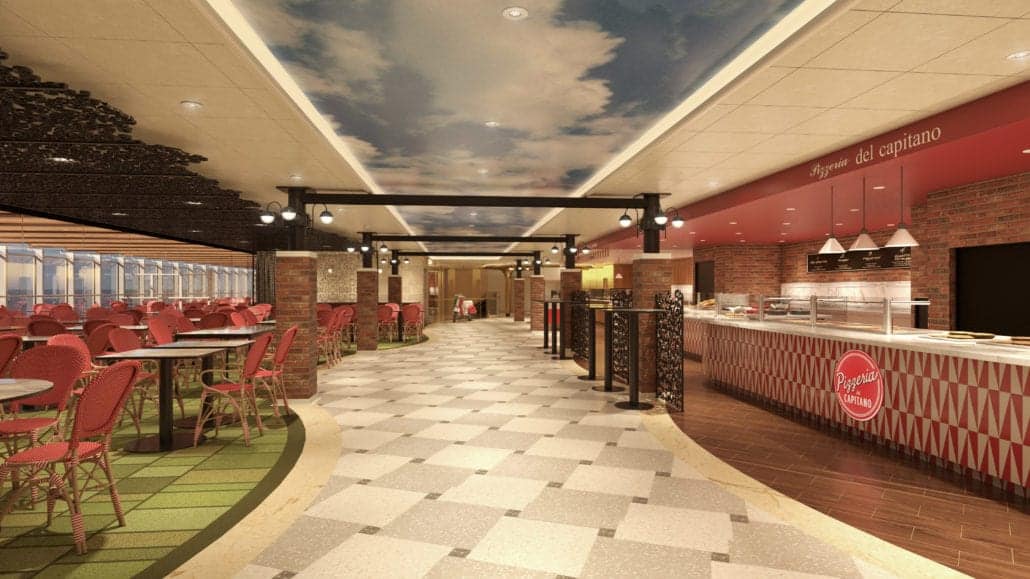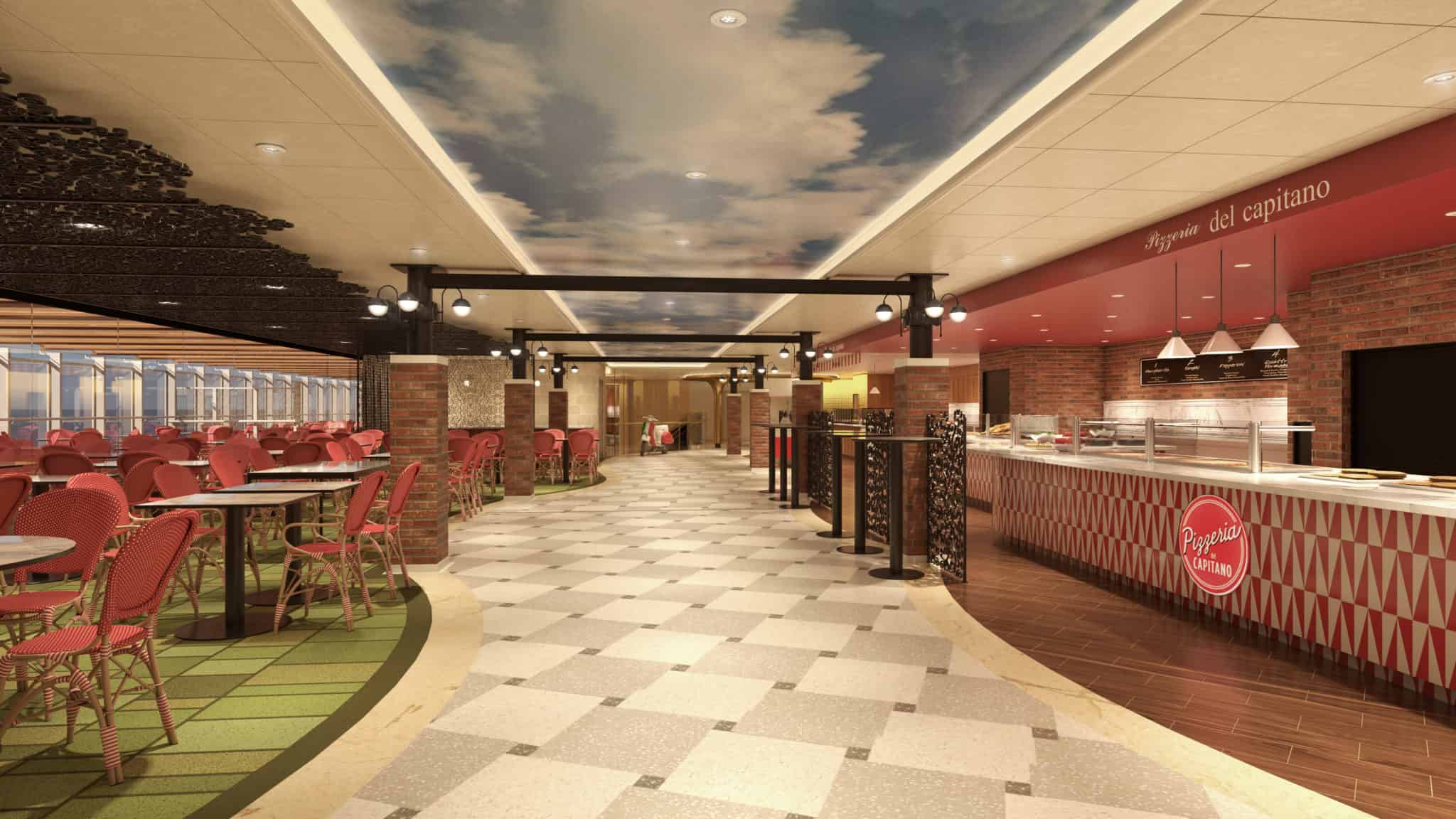 As the name implies, this zone will transport you to Italy… no matter where the ship is actually sailing! Designed to celebrate the rich heritage of Carnival's senior officers, this is where you'll find longtime favorite Cucina del Capitano and the perfect place to satisfy your late-night munchies, Pizzeria del Capitano, which is open 24-hours a day.
This area will also be home to a brand new Mediterranean-themed seafood restaurant, as well as a bar serving up cappuccino by day and classic Italian cocktails by night. And don't be surprised if a roving musician stops by to serenade you.
4. Summer Landing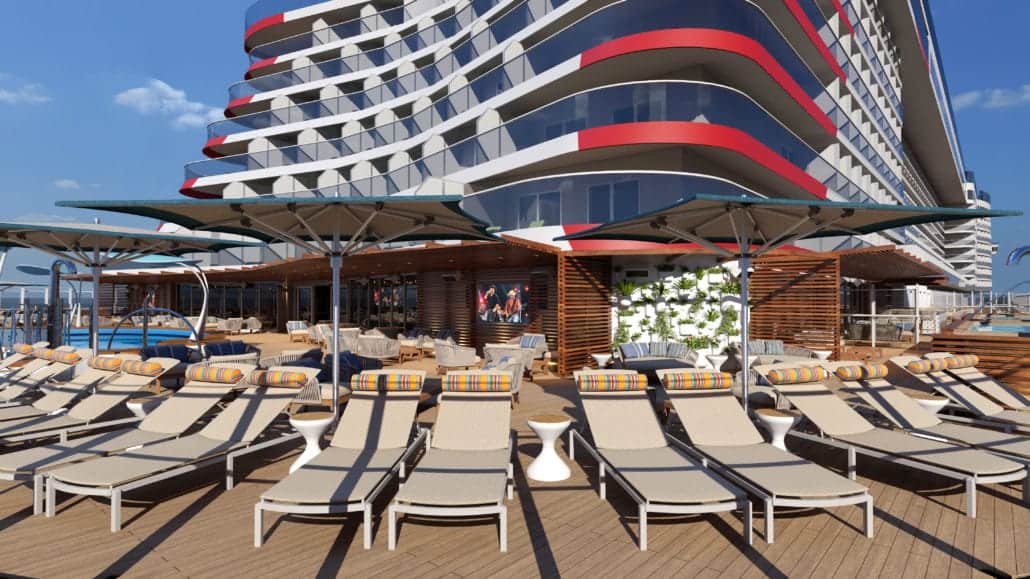 Wanna chill out? This is the spot to head. It's also where your stomach is likely to lead you when it wants to be fed thanks to an expanded version of Guy's Pig & Anchor Smokehouse Brewhouse: serving up a smoked-on-board barbecue and the Parched Pig line of craft beers that are brewed right on the ship.
This zone will be located on Deck eight's aft, making it a great party spot for those looking to take a dip in a pool, soak in a hot tub or just hang out.
5. Lido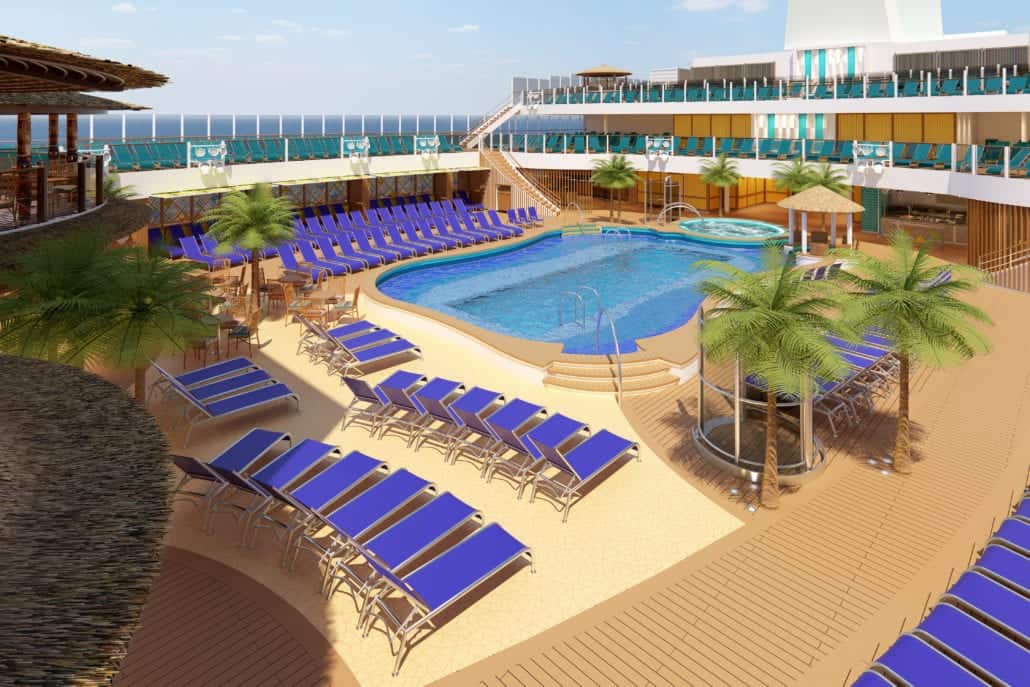 If there's one thing Carnival is known for, it's a pool deck that offers all kinds of food and entertainment options. Not only will the Lido Zone on Mardi Gras feature established favorites like Guy's Burger Joint, the Seafood Shack, and the BlueIguana Cantina, but new concepts will be announced in the months ahead. (Hint: Food fans will have yet another great spot at which to stave off the hunger they work up thanks to all that rest and relaxation by the pool!)
6. The Ultimate Playground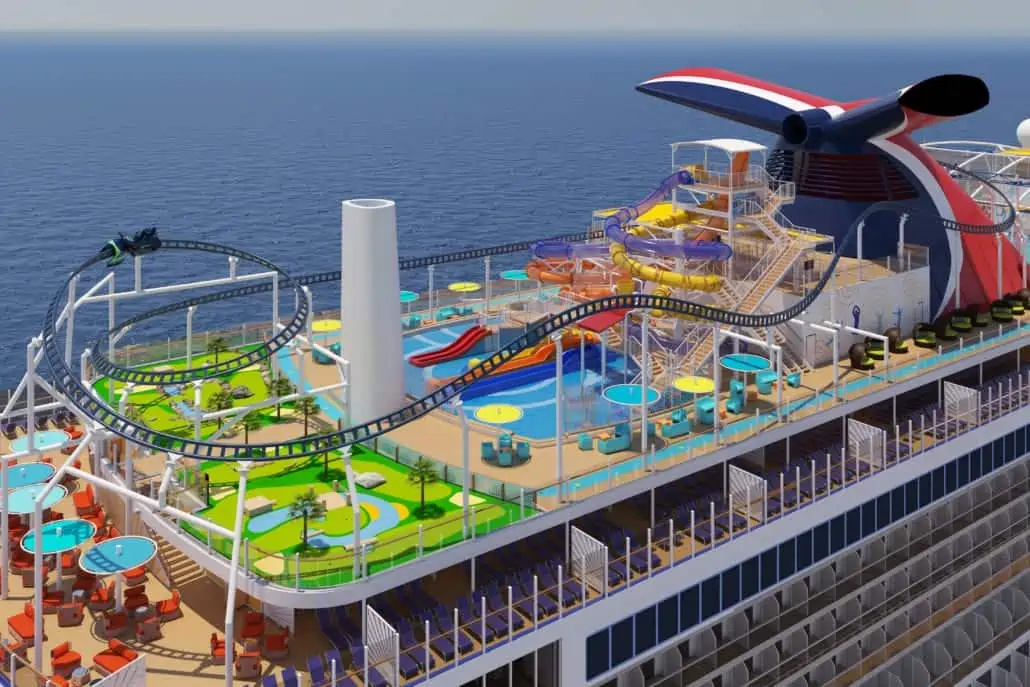 You know that roller coaster that's got everyone buzzing? This is where you'll find it… and a whole lot more. Spanning decks 18-20, this zone will be where your family heads when they want to get their play on. This zone is where you'll find Carnival's largest and most elaborate Waterworks, BOLT: The Ultimate Sea Coaster and take on the challenges found in the expanded SportsSquare.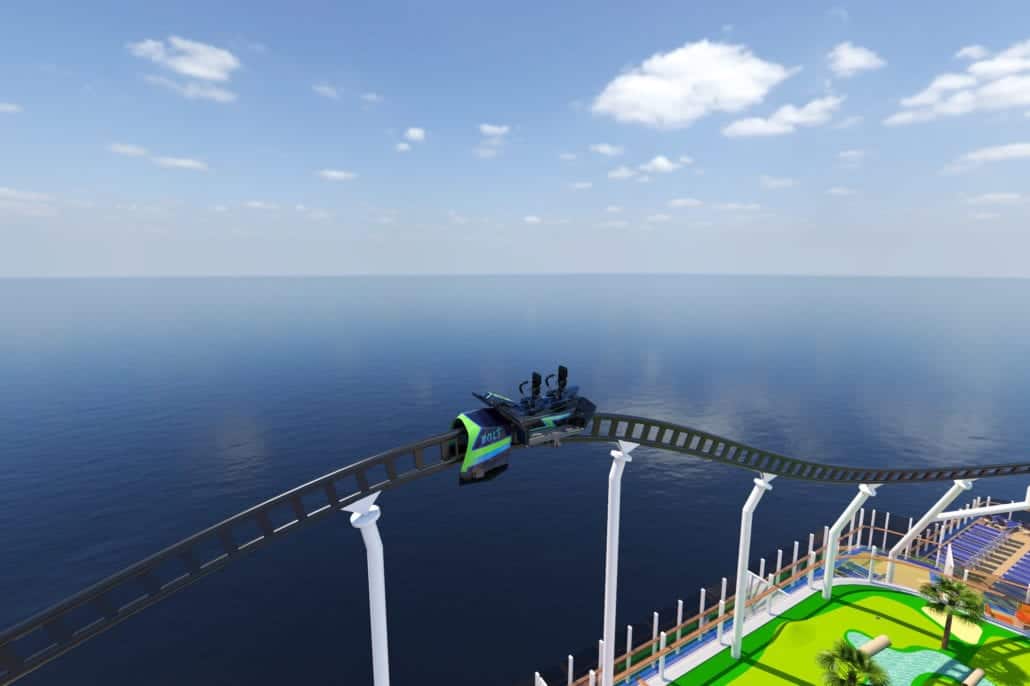 If there's one bit of bad news here, it's that you can't yet book passage on Carnival's newest ship. The good news, however, is that bookings will open on Wednesday, January 30th… at which point we'll also find out where Mardi Gras, which will be homeported in Port Canaveral, will be sailing to.
Watch Carnival Mardi Gras Video
What do you think of the Mardi Gras' new zones and all they have to offer?