Carnival Cruise Line has been using the shutdown to spruce up its ships with new paint jobs. Following Carnival Magic and Glory, Dream is the latest vessel to receive a new paint job at a shipyard in Marseille, France.
The new hull design pays homage to maritime tradition and patriotic colors, and its design is highlighted by a stately navy blue inspired by officers' uniforms.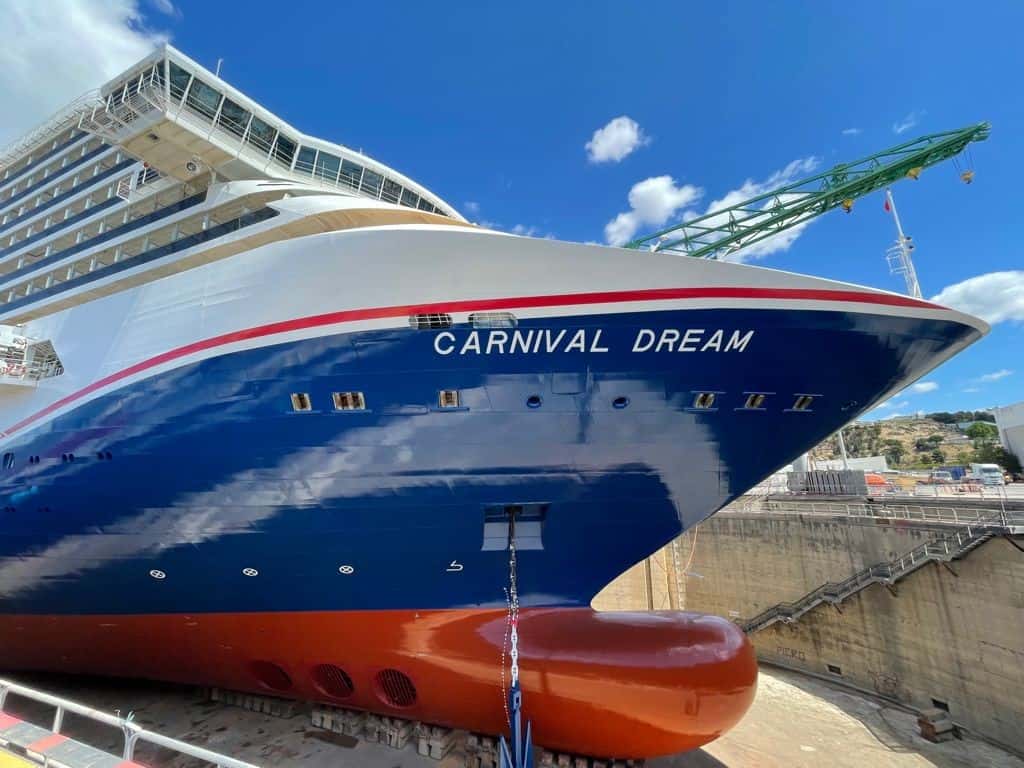 In a news release, Carnival said, "The eye-catching livery is inspired by design that debuted on the line's newest and most innovative ship, Mardi Gras, while serving as an homage to maritime tradition with patriotic red, white and blue hues, also the colors of Carnival Cruise Line which proudly sails as America's cruise line."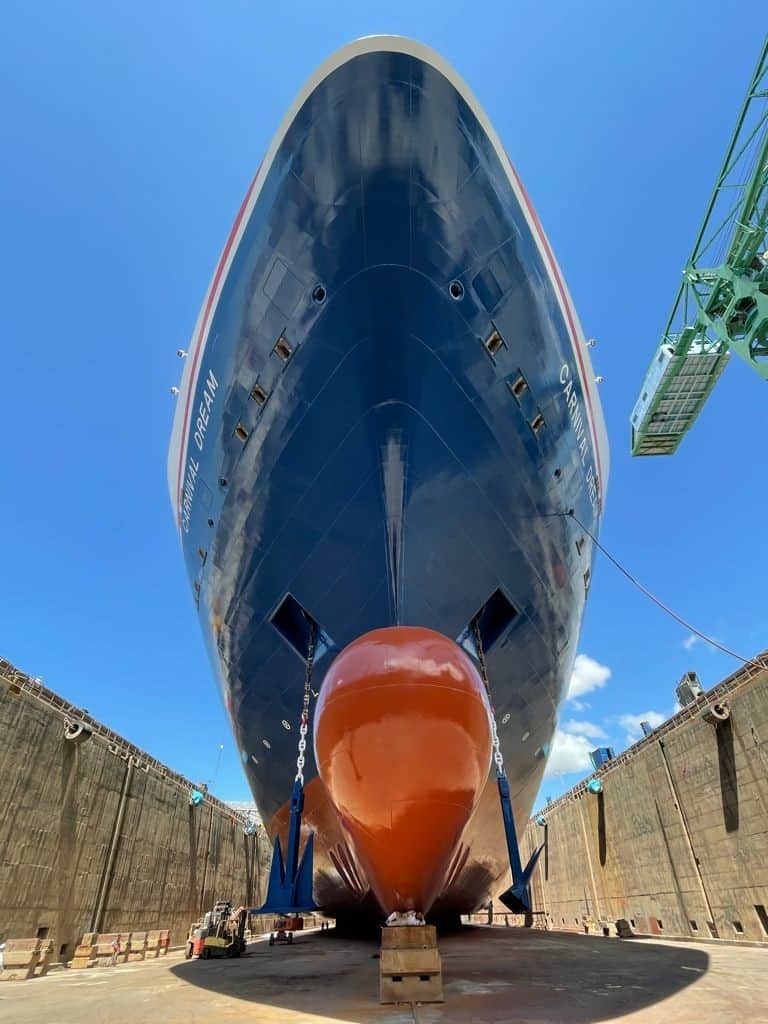 On the new paint job, Carnival President Christine Duffy said, "When we first saw the hull design for Mardi Gras, we knew it was something special and, particularly as we get ready to celebrate our 50th birthday, we're delighted to incorporate this stunning livery as a signature exterior design element across our fleet."
In May, Carnival announced that every ship will receive the fresh design. The next ship in line is Carnival Valor, which is currently in dry dock with work scheduled to be done by the end of July, making it the fourth one to feature the new livery.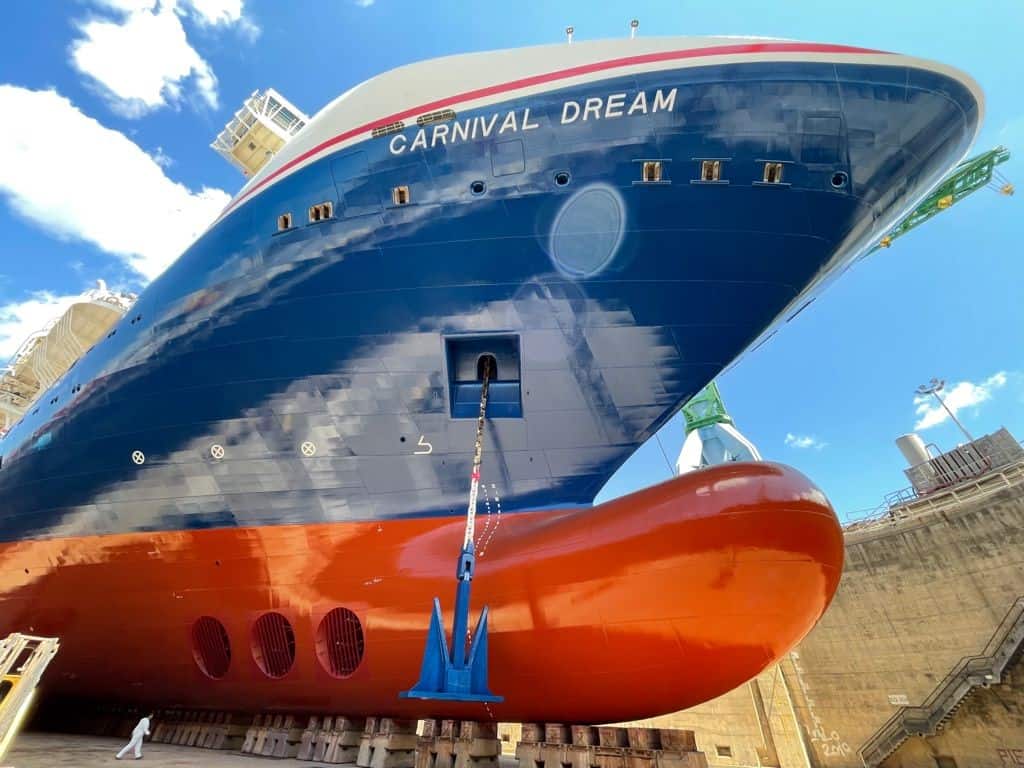 Earlier this month, Carnival Horizon and Carnival Vista resumed sailing from Florida and Texas, respectively. Today, Carnival Breeze is scheduled to resume voyages from Galveston, and later this month Carnival Miracle will set sail from Seattle offering seven-night Alaska cruises.
The long-awaited Mardi Gras is scheduled to debut on July 31 from Port Canaveral, Florida.
READ NEXT: Carnival Announces Cruise Directors For Three More Ships, Plus Mardi Gras Substitute