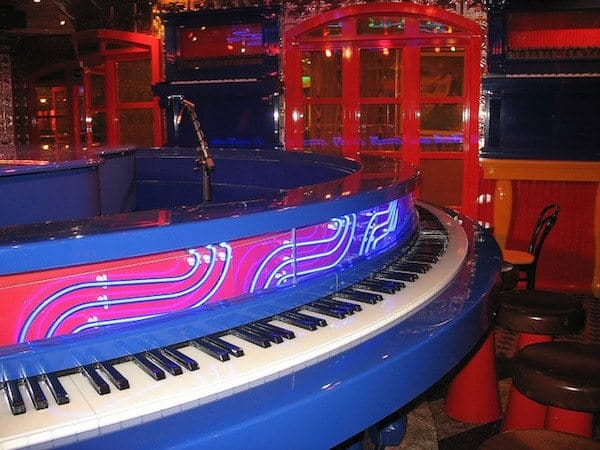 The shock echoed across Facebook pages and message board forums this week as word that Todd Christopher – better known to frequenters of Carnival Cruise Line's piano bars as TC – passed away.
"He Was Amazing!"
Chris Nelson, director of entertainment for Carnival, confirmed the sad news. "He was amazing," said Nelson, "and is deeply missed." The wildly popular performer, who had most recently played aboard the Carnival Ecstasy, passed away on July 20th after a brief hospitalization, his friends and family by his side.
Many first learned of Christopher's passing via the popular Carnival Cruise Line's Piano Bar-Barians Facebook group, where Paul Spillman broke the heartbreaking news. "With a heavy heart," began his posting, "I have some very sad news to tell you all. We lost one of our own great ones last night. TC passed away last night. He was truly one of the greatest piano bar entertainers and a close personal friend. I have been blessed to have known him and to have shared so many memories with him, as have many of us. It is hard to believe that I will never hear that famous line again, 'WHOOOO!' R.I.P, my friend. You will be missed."
The Cruise Community Reacts
Immediately, the post was flooded with messages from people whom the talented musician, who'd been a resident of Los Angeles and passed away at only 44 years of age, had entertained. "I am stunned and heartbroken," wrote Kathleen Beeson Wheeler. "We loved him. Made us piano bar groupies."
Poster Dave Rossow, spoke for many when he wrote, "We wanted to get to know you more. We wanted to hear you play again. We hoped for that day in the future. I hope to hear you on the other side, still making people smile."
Looking Back Fondly
Another Facebook group, the Fun Time Cruisers, posted a video interview they'd done with the performer in 2014. "Like many other folks who enjoy spending time in the Carnival piano bars," they wrote, "we're mourning the loss of our good friend TC. We first met him during a January, 2014 cruise on the Breeze. A few months later on the Legend, he granted us an interview. As a tribute to TC, the 7-minute video of our conversation can be found here."
We here at Cruise Radio join both Carnival and Christopher's many fans in sending out thoughts and prayers out to his friends and family during this difficult time.
Photo: flickr/Haimanti Weld