Congrats to the staff and crew aboard Carnival Freedom for an extra clean ship. During a surprise inspection by the United States Public Health the ship earned a perfect score.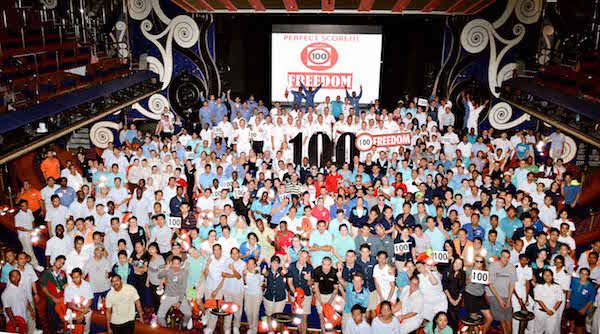 To earn a perfect score, cruise ships must pass a 44 item inspection that includes food handling, storage, galley inspection and even the pools are evaluated.
Carnival Freedom is the seventh Carnival Cruise Line ship to earn a perfect 100 percent score this year.
The 2,974-guest Carnival Freedom operates year round four-to-seven night cruises from Galveston, Texas.