For the fourth year in a row, Carnival Cruise Line continues their partnership with the Tom Joyner Foundation to present the 2016 Tom Joyner Fantastic Voyage.  Dubbed 'The Ultimate Party with a Purpose,' the voyage will take place on Carnival Breeze with a unique 8-day itinerary to the Caribbean.  It will depart on April 23 and visit St. Maarten, St. Thomas, and Grand Turk.
The renowned philanthropist and radio personality Tom Joyner hosts the Tom Joyner Foundation Fantastic Voyage.  The cruise acts as a fundraiser for the foundation with proceeds going to the Historical Black Colleges and Universities, which Carnival is a sponsor of.  The cruise sells out every year, and they're gearing up for another full turnout this year.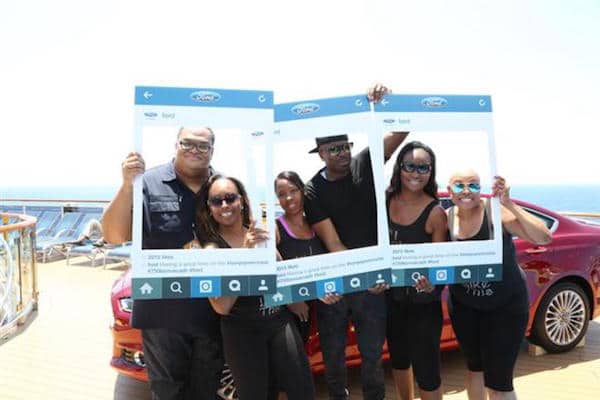 Artists performing during the cruise include Patti LaBelle, New Edition, Diana Ross, Johnny Gill, and over 60 entertainers.  The ship will be jam-packed with other activities besides the concerts, too, including fitness classes, empowerment seminars, and themed parties every night.  Some themes will include Denim & Diamonds, Mardi Gras, White Night, #FlashbackFriday, and a formal Sneaker Ball.  There will also be daytime parties, as well as a special event honoring military veterans.
Christine Duffy, president of Carnival Cruise line, said "We're delighted once again to serve as a proud partner of the Tom Joyner Foundation Fantastic Voyage which provides participants with a lifetime of wonderful memories both on board and ashore, all while raising money for a very worthwhile cause."
The Tom Joyner Foundation was formed in 1998 to support historically black colleges with endowments, scholarships, and enhancements.  For more information on this special Tom Joyner cruise, visit fantasticvoyage.blackamericaweb.com.