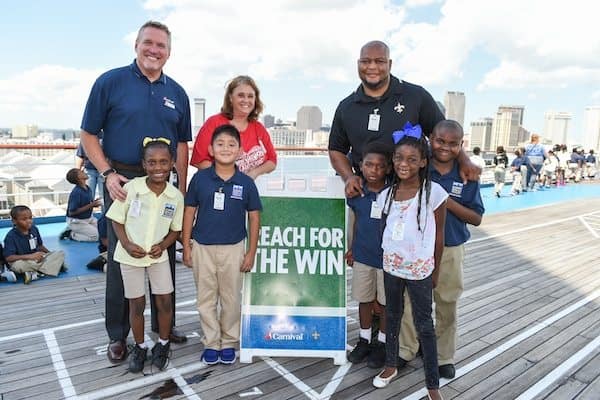 Carnival Cruise Line, along with the New Orleans Saints and Scholastic Book Fairs, held a "Read and Rise" literacy day aboard Carnival Triumph on September 8.  100 students from Kipp Central City Primary, an elementary school, enjoyed a day of fun aboard the ship to celebrate their reading achievements as winners of the school's summer reading challenge.
The event was hosted by former Saints player Deuce McAllister, who taught the students gridiron fundamentals, with fun football themed activities while encouraging them to stay active and read.  They participated in gridiron drills including the quarterback challenge, vertical jump, and three-cone drill that are part of the Saints Junior Training Camp activities.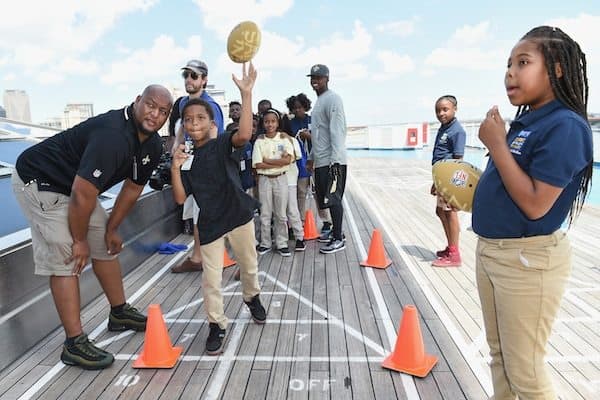 Always a favorite of any book-loving kid, all students from the school grades 2-4 received $10 vouchers to buy books at the Scholastic Book Fair, and participate in games and activities held at the school's reading rally.
The students aboard the ship also enjoyed lunch while on the ship, and received backpacks filled with Carnival and Saints items, and were able to tour the 102,000-ton cruise ship.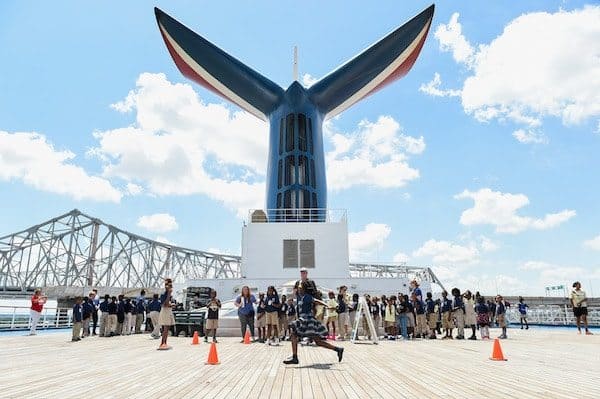 "I'm honored to work with Carnival and Scholastic on behalf of the Saints to encourage local students to keep reading and stay active," said Deuce McAllister. "These kids are so inspiring. We've all had a great day filled with fun and football, and I think this was a great event to kick off the season."
Carnival is the official cruise line of the New Orleans Saints, and the city's largest cruise operator with two year-round ships, Carnival Triumph and Carnival Dream.
photos: Carnival Cruise Line