Carnival Cruise Line has announced the appointment of the senior officers for their newest upcoming ship Carnival Horizon.  The vessel is currently being constructed at the Fincantieri shipyard in Italy, and is set to debut in spring 2018.
Some of the most talented and experienced mariners comprise the ship's senior officers team:
Captain Luigi De Angelis – a 22-year veteran of Carnival, De Angelis joined the company as a deck cadet on Carnival Imagination in 1995 and was named captain in 2010.  During his career with the line he's been a part of the start-up teams of five ships, and most recently served as the master of Carnival Vista during its inaugural season in Miami.
Chief Engineer Rosario Capilli – Capilli joined Carnival in 1990 following a career in the tanker and cargo industries in his native Italy.  He was named chief engineer in 2002 and has served that role on a number of Carnival ships, including Vista.  During his 27-year career with the line, he's been on the start-up team for three ships.
Hotel Director Pierre B. Camilleri – Now in his 13th year with Carnival, Camilleri joined the company as a hotel director after managing hotels and resorts in his native Malta, as well as North Africa, Italy, and China.  He's been hotel director on several Carnival ships and traveled to Italy to be part of the inaugural teams for the line's two most recent new builds: Carnival Breeze and Vista.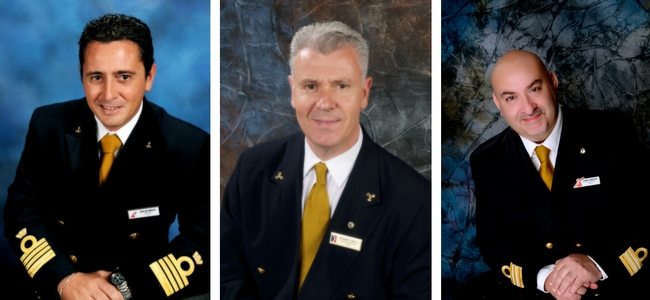 These talented individuals will lead a team of almost 1,400 employees who will travel to Italy to prepare the ship for its April 2, 2018 maiden voyage in the Mediterranean.  After two more Mediterranean cruises and a transatlantic to New York City, the ship will then operate a summer schedule of 4-day Bermuda and 8-day Caribbean cruises from the Big Apple before shifting to Miami for Caribbean cruises on September 22.
Carnival Horizon will offer a range of onboard innovations including the popular SkyRide that debuted on Carnival Vista, an IMAX Theater, and the first-ever Dr. Seuss-themed WaterWorks aqua park.