Carnival passed another milestone today in the construction of Vista 2 (she is currently unnamed) when they launched a 300 foot section of the upcoming ship into the water at Fincantieri shipyard in Naples, Italy.
From Naples, the piece (which is actually deck 0 of the cruise ship) will be towed to meet her other section of Vista at shipyard near Venice, Italy.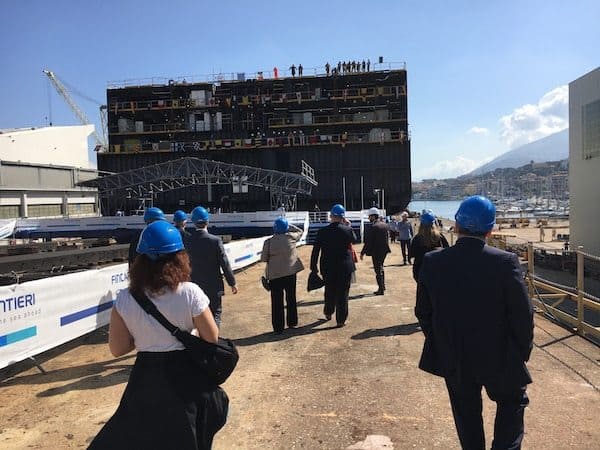 In attendance were shipyard personal and Carnival Cruise Line's President Christine Duffy and Senior Cruise Director John Heald.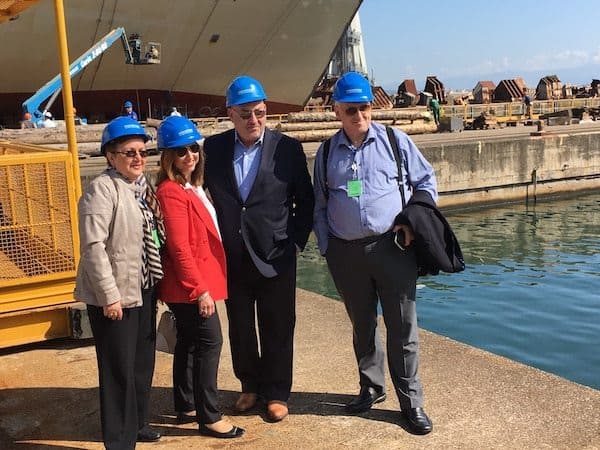 As tradition has it, the ship was resting on an inclines and connected to the pier by a cord, Carnival's president cut the cord and sent the section of Carnival Vista 2 into the harbor.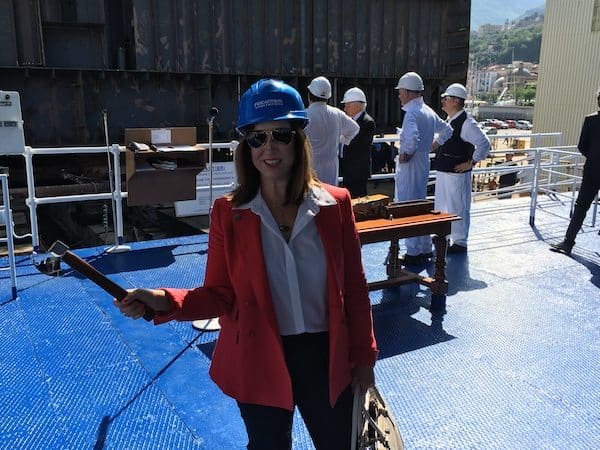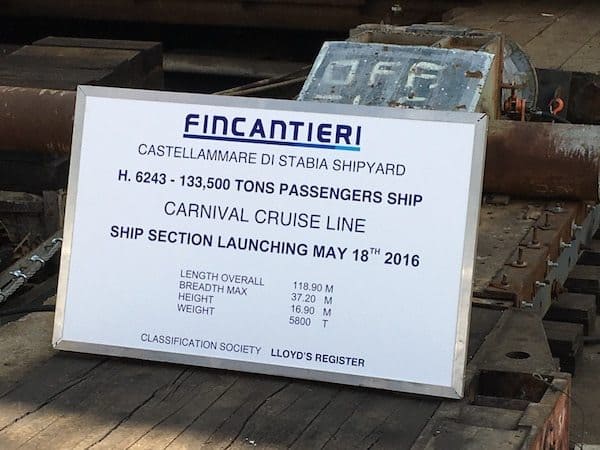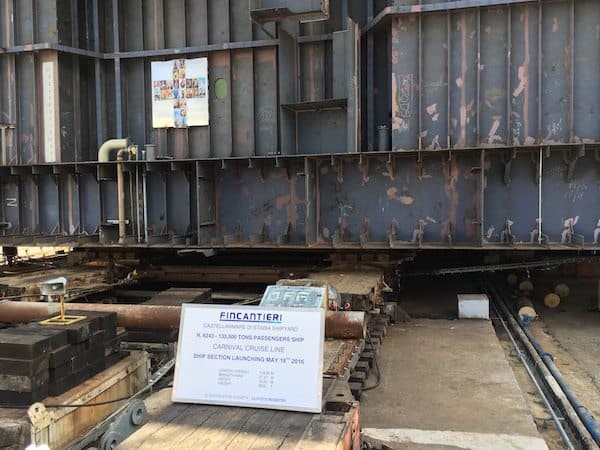 One the cord was cut the ship rolled down the ramp and floated into the harbor where it was retired by chains and a tug boat.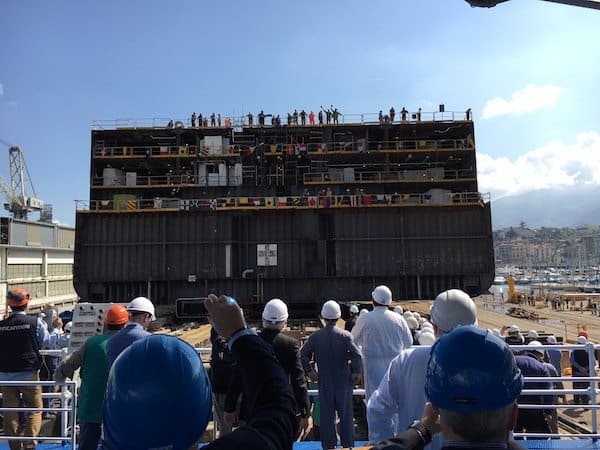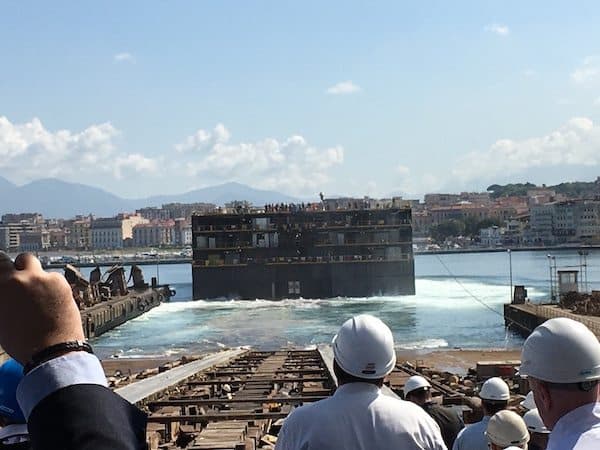 The launch ceremony concluded with Carnival's president being presented with two dozen roses from the shipyard. The piece will sit dockside for a week before being towed to a location near Venice.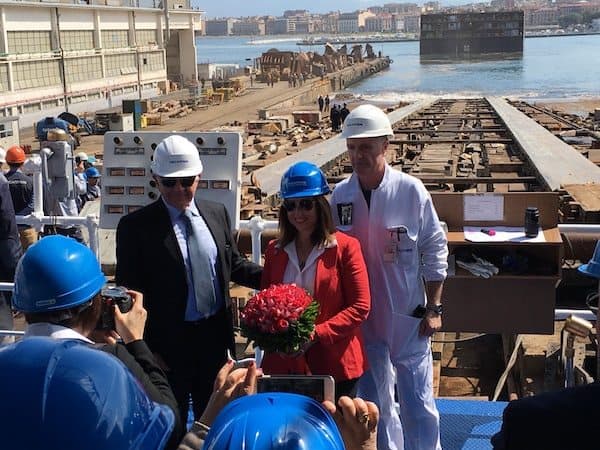 The 133,500-ton Carnival Vista 2 is expected to launch in Spring 2018.
Carnival Vista just launched on May 1
Catch our Carnival Vista live blogs here: