Update 9/8/15: All guests will now be flown home from St. Thomas. Given the limited availability of commercial flights, guests will primarily be transported via chartered aircraft.
Carnival Liberty suffered a small engine room fire while docked in St. Thomas on Monday, where she remained throughout Tuesday. The ship is now being sent back to San Juan, where the cruise first started, in order to take preventive measures.
Once arriving in San Juan, guests can choose to stay onboard the ship until disembarkation on Sunday or fly home.
Currently the ship is waiting for clearance to leave St. Thomas, if the ship does not receive clearance, passengers will be flown home from St. Thomas.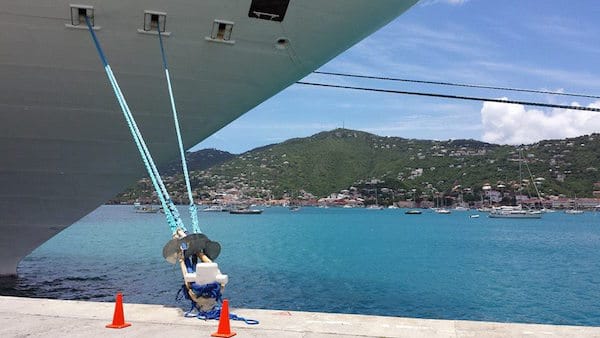 Carnival Says
There were no injuries to guests or crew as a result of the fire which was extinguished by the ship's automated suppression system.  All hotel services including air conditioning, elevators, toilets, galleys, etc. are fully functional and the ship's normal array of activities, entertainment, dining options and programming are being offered.
Compensation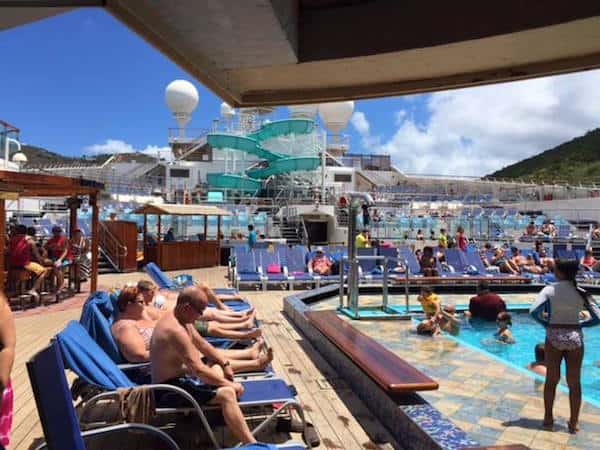 All guests are being provided with a full refund of their cruise as well as a 50 percent discount on a future cruise.  This is in addition to a $150 per person credit that has already been applied to guests' shipboard accounts.
Carnival Liberty departed San Juan for a seven-day Caribbean cruise with 3,346 guests and 1,150 crew on board.
Carnival has been providing updates on their Facebook Page throughout the day. There is no word if this will affect the next cruise that is scheduled to leave San Juan on Sunday.