Carnival Magic
Itinerary: A 7-night western Caribbean sailing from Port Canaveral with stops in Cozumel, Belize, Mahogany Bay, and Costa Maya
Reviewer: Duncan
Traveling With: A group of about 12
Stateroom Type: Interior
Embarkation: "Embarkation was great…the line was moving very quickly." Duncan noted that it probably took about 20 minutes in all from curb to ship.
First Impressions of the Ship: Duncan had a great first impression, saying "It was beautiful…it opens right up."
Thoughts on the Stateroom: Duncan's stateroom was on deck 2 right below the dining room, but he enjoyed it because there was plenty of storage and he couldn't hear any noise from the dining room above.
Main Dining Room, Buffet, and Other Food Venues: Guy Fieri has a new barbecue smokehouse that's exclusive (so far!) to Carnival Magic, and Duncan really enjoyed that, but noted that it's only open for a short period of time each day so it's best to get in line early.  He also thought the buffet food was good, saying "My friends and I would have breakfast there in the morning, you have the omelette bar…they've got a good mix of food every day."  Of course, Duncan also ate at Guy's Burger Joint and thought that was excellent as well.  Duncan and his group had the early seating at 6 pm in the main dining room, and he noted his favorite dish there: the lobster.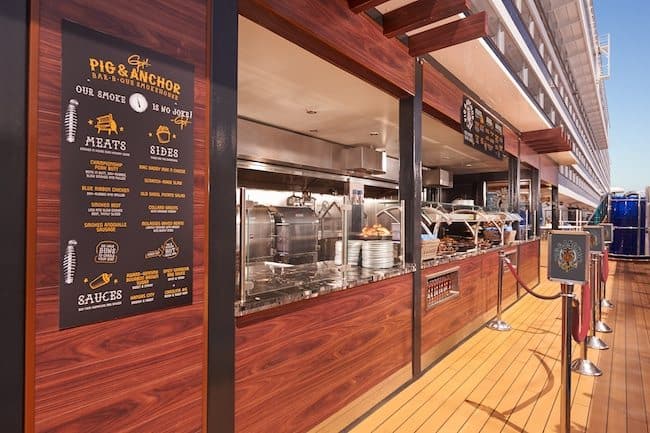 Entertainment Options: The group that Duncan was traveling with are all in the entertainment industry, so he said they were really into the entertainment around the ship.  They loved the 70s show with live band – he said "the singers were excellent and the band just rocked it…[they're] called 50 Shades of Groove."  Duncan also enjoyed the comedian, but commented you have to get there early because seating fills up fast.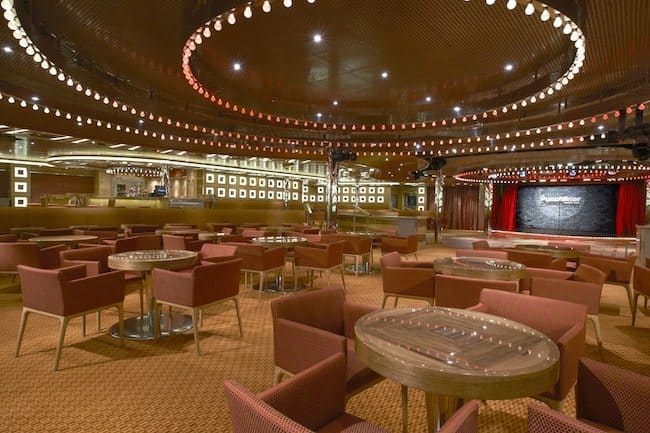 Sea Days: While the voyage was a full one, Duncan said "you never felt like you were squished…they still had seats available.  Our sea days were excellent."
Ports of Call: Duncan and his group enjoyed Mahogany Bay the most, "we all did our snorkeling excursion together," he said. "Lunch is included and they have a great beach…we saw stingrays and a good mix of fish."
Overall Highlight: Duncan's overall highlight of the voyage was being able to spend it with a great group of friends, and also listening to the onboard band 50 Shades of Groove.
Final Thoughts: "It's a great 7-night cruise," noted Duncan. "If I had another chance, I would definitely go on this cruise again."