It was more than a bit surprising when Carnival Cruise Line last week announced that Mike Pack would be heading the entertainment team aboard the upcoming Mardi Gras. After all, they'd months earlier announced that the ship's cruise director would be Matt Mitcham, who has been heavily involved in promoting the exciting new vessel.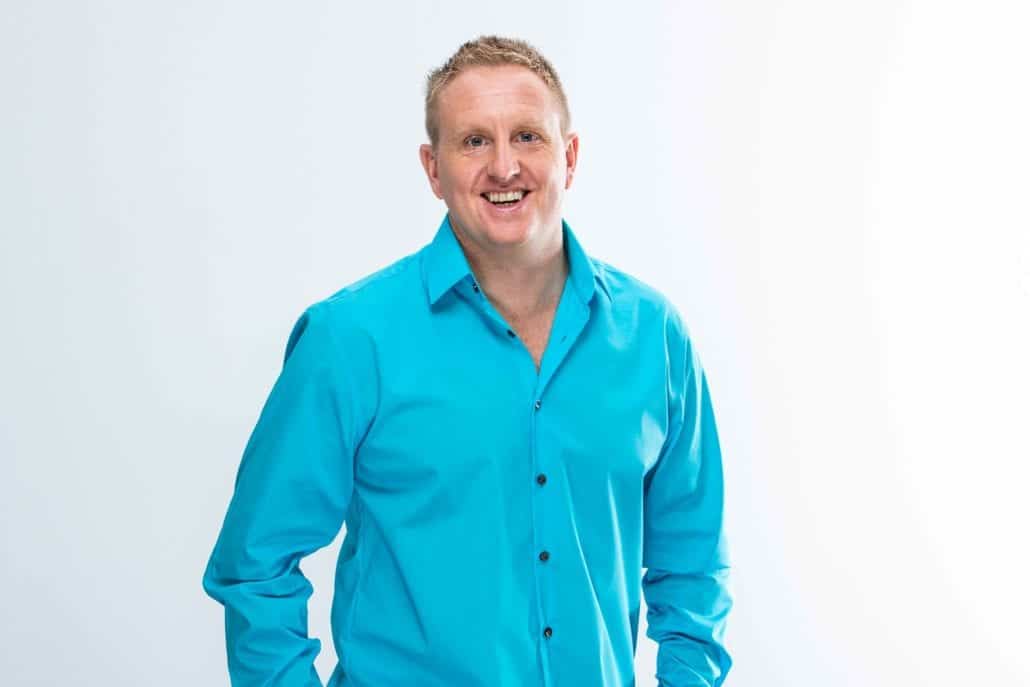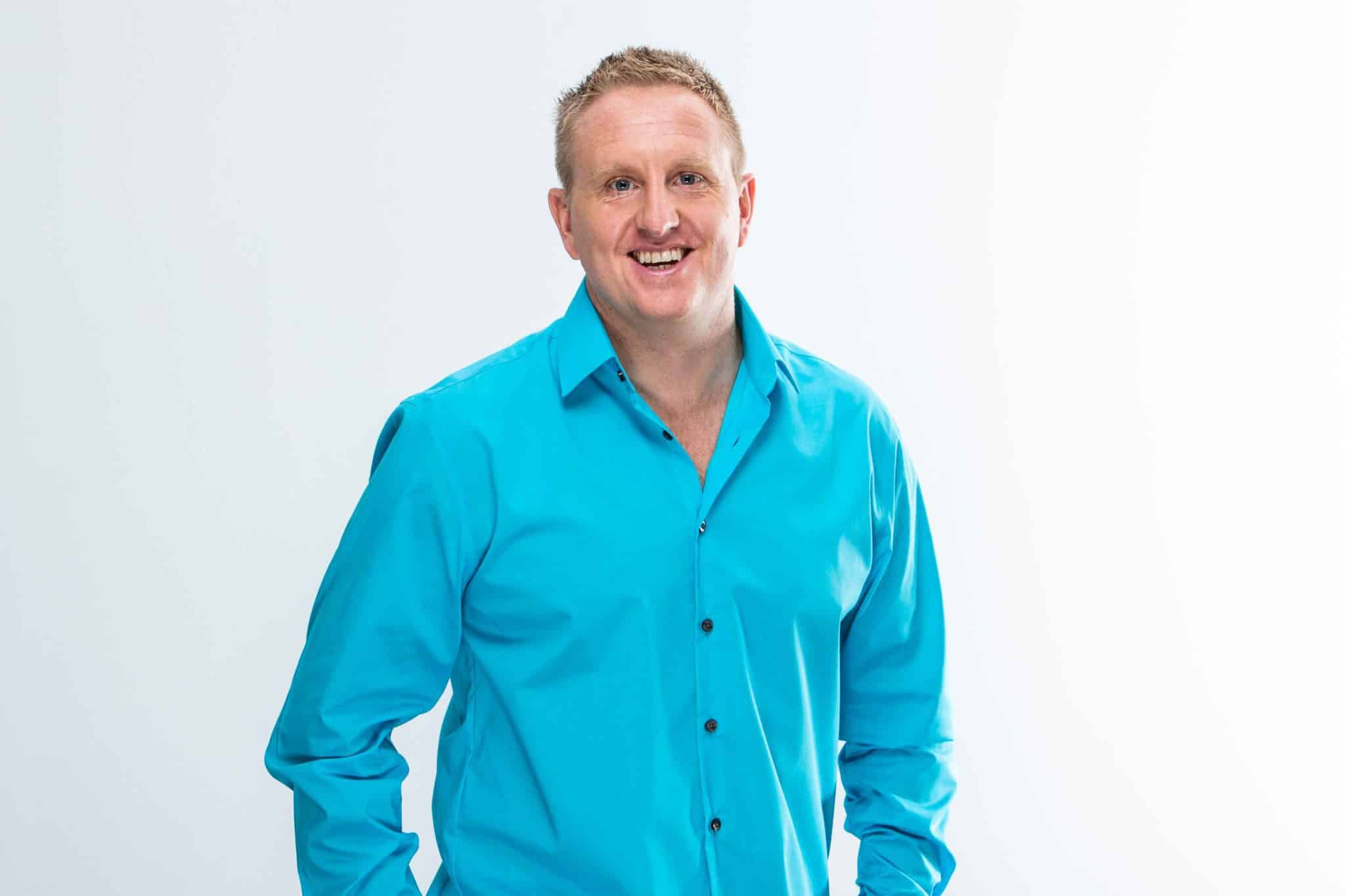 Now that we've all had a moment to adjust to the change, it's time to get acquainted with Mike Pack! Already, he has a very big fan base among Carnival guests who've been entertained by him in the past. But whether he's someone with whom you've sailed before or an unknown entity you're looking forward to meeting, we've got the 4-1-1 on the guy who's going to do his darndest to make your journey on the Mardi Gras the best vacation you've ever had!
Without further ado, here are five things to know about Mardi Gras' new cruise director!
1. You May Have Sailed With His Wife!
Perhaps proving that absence really does make the heart grow fonder, Pack's wife, Emma Nixon, is also employed by Carnival Cruise Line, although they don't work on the same ship! In fact, while his most recent posting was on the Carnival Horizon, Emma had the privilege of introducing the world to the Carnival Panorama! While the two have never worked together, they have had some online fun doing a bit of joint hosting: Having arranged a "Pub Quiz" for their family, the England-based pair decided to open it up to their Carnival family as well by broadcasting the event via Facebook Live!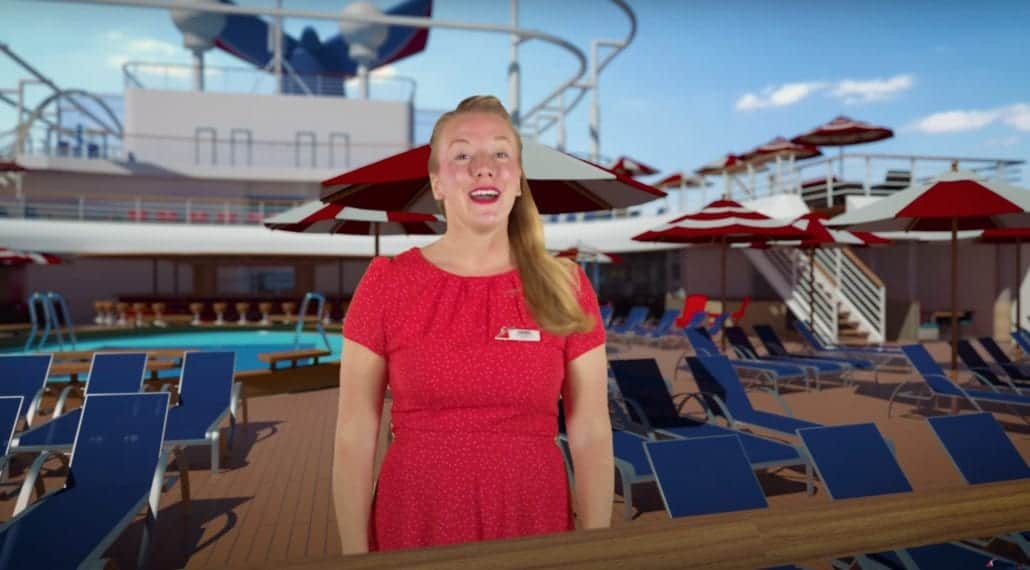 2. This Is the Second Time He'll Be Introducing a New Ship
"Being a cruise director is one thing," Pack told Carnival Brand Ambassador John Heald when they announced the news via an Instagram Live chat. "But bringing out a new ship for the first time is a completely different experience! I learned that [when bringing out] the Horizon. [That was] the proudest moment of my career, I thought, was bringing out the Horizon." However, with Mardi Gras being such a huge event for Carnival, he says that "has definitely now changed!"
READ MORE: Carnival Still Hopes To Cruise Before End of 2020
Asked what makes bringing out a new ship such a unique experience, he points to the crew and their excitement. "You've got a ship of the best of the best crew members," he told Heald. "And the crew is what it's all about, right?"
He added that for guests, it's also an unbelievable experience. "That first week is a week you can't put into words," he shared. "You walk upstairs and you're like, 'No one's ever slept in my bed before!'"
3. The Thing He's Most Stoked About Is…
"It goes without saying, Bolt," he declares. "I mean, let's be real! I love roller coasters already, but this is something that I'm sure children have drawn in pictures [when asked], 'What could you imagine being on a cruise ship one day?'" We have to imagine Pack was a bit jealous of Mitcham, who earlier this year flew to Germany to get a behind-the-scenes look at the coaster. But one thing Mitcham didn't get to do? Ride it!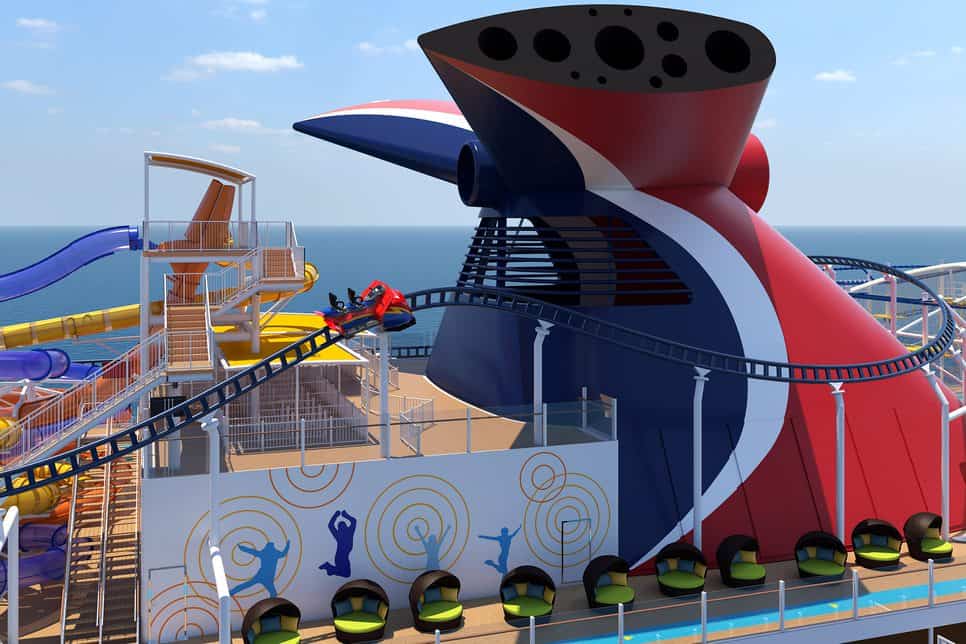 "I get to be one of the first people on Bolt!" he says, his eyes filled with excitement. "I'm ready to go out there right now, wherever it is, and jump on it!"
4. He's All About the Food
If you're one of those people who get excited at the idea of trying out every restaurant on board, you're Pack's kinda cruiser. Up until now, if asked, he'd probably tell you that JiJi Asian Kitchen is his favorite venue found on a Carnival ship. But it sounds like there might be a new contender for his top honors. "I've watched the video that was made for Carnival about Emeril's Bistro maybe 47 times," he admits.
READ MORE: Details About Emeril Lagasse's Mardi Gras Restaurant 
As a seafood fan, he's also ready to dive into Rudi's Seagrill, the new-to-Carnival venue being opened by master chef Rudi Sodamin. Or maybe he's more excited about grabbing a bite at Big Chicken, the soon-to-be-hot spot created by Carnival's Chief Fun Officer, Shaquille O'Neal. He might also be found at the Pig & Anchor Smokehouse/Brewhouse, another of his personal favorites.
In other words, this dude really likes his food.
5. He's A Huge Supporter of Carnival's Favorite Charity
You'd be hard-pressed to find anyone who's worked harder to raise money for St. Jude Children's Research Hospital. "You can't put into words the amazing work they do," Pack says respectfully of the organization for which Carnival has raised millions upon millions of dollars since they began working together a decade ago.


With it being the 10-year anniversary of their partnership, Pack is looking forward to raising more than ever, despite the fact that the industry-wide shutdown has put a pause on ship-board fundraising. "We haven't been able to raise money for a few months, so we're going to be really committed to making [up for that loss]," he says.
"We Are Going to Wow You!"
At the end of the day, Pack is awash with emotions over his new posting. "You know," he confesses, "I wear my heart on my sleeve, and I always have, and to say I'm proud of this is an understatement."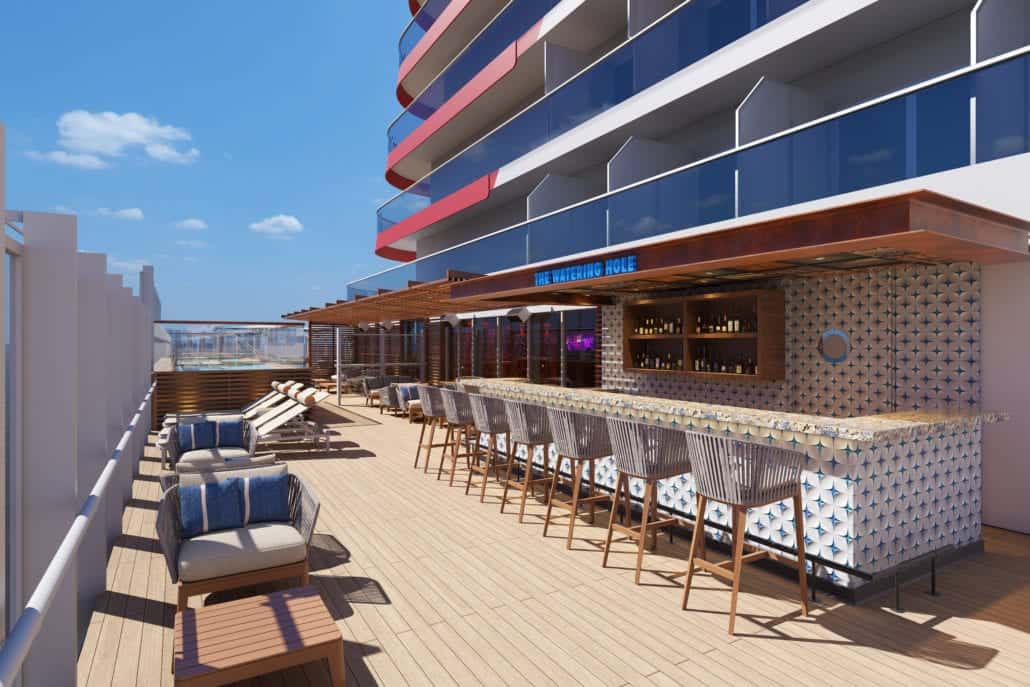 It is not lost on him that this ship is a game-changer for the company he's proud to work for. "We have never done anything like this," he says excitedly. "Carnival is full of the most fun people out there, and this ship is doing things that we've never done before. The 'wow' factor is going to be phenomenal. The entertainment is going to blow your mind."
Ultimately, he promises, "We are going to wow you. We are going to make you only ever want to book the Mardi Gras again! You're going to be holding on to the gangway, trying to drag yourself back on board!"