If you've ever taken a post-cruise survey, you know the cruise lines are very invested in upping their game, food-wise. So it should come as no surprise that Carnival Cruise Line announced this week that they are making some pretty big changes to several of their popular venues. To find out what changes are coming to which Carnival menus, read on!
A Favorite Returns to Carnival Menus
One thing sure to excite longtime cruisers is the return to Carnival menus of a favorite, Baked Alaska. (For those who've never tried to tasty treat, it's cake and ice cream topped with merengue, and it's going to make it really hard to decide between Baked Alaska and Carnival's famous chocolate melting cake come dessert time!) Not only is the classic treat returning, but so is the rather flamboyant method in which it was, in the past, served, with uniformed waiters parading it through the dining room in a dramatic fashion!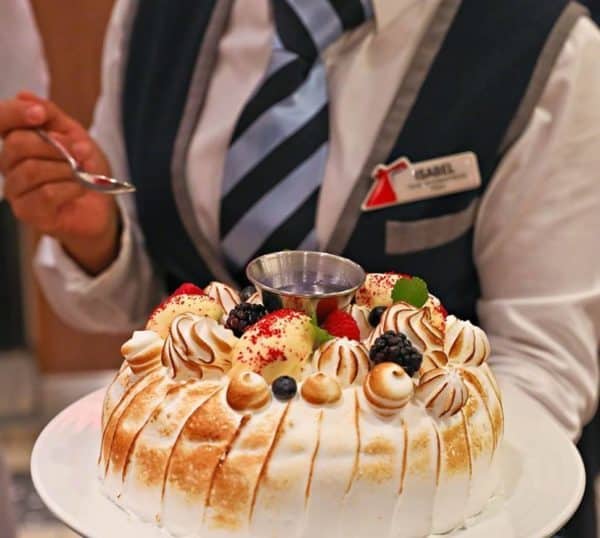 As we reported last month, Carnival updated the menus for its signature steakhouse on three ships, and this new version will be added to four additional ships by early 2018. (Among our favorite items? The Heritage Berkshire pork belly with apple walnut preserve and, for the non-steak eater, the pan-seared Dover sole with shallot emulsion!)
Another of the Carnival menus being updated is that of Cucina del Capitano, the line's Italian eatery, which has added house-made burrata and Grande Braciola Di Maiale (aka a tomahawk pork chop with fennel pollen, shallots and crispy sage). Anybody else getting hungry? These new menus are currently available on the Carnival Magic, Carnival Vista and Carnival Breeze, and it will hit the Carnival Sunshine by the end of the year.
And remember the expanded breakfast menu that Carnival began testing back in August? Turns out, that's pretty popular — especially the "breakfast express", which on port days offers certain selections which are designed to get you in-and-out of the dining room in less than a half hour. Right now, the menu is available on 12 ships, with the rest of the fleet expected to be on board (so to speak!) by mid-2018.
Updated Pizza & Deli Menus Coming!
Pizzeria del Capitano — the line's 24-hour pizza shot — will now offer five different types of hand-tossed, thin-crust pies (including artisian-style quattro formaggio, mushroom and prosciutto) and classic Margherita. The deli's will also get new items, including a buffalo chicken sandwich. The new versions of the deli and pizzeria will be rolled out via regularly scheduled drydocks.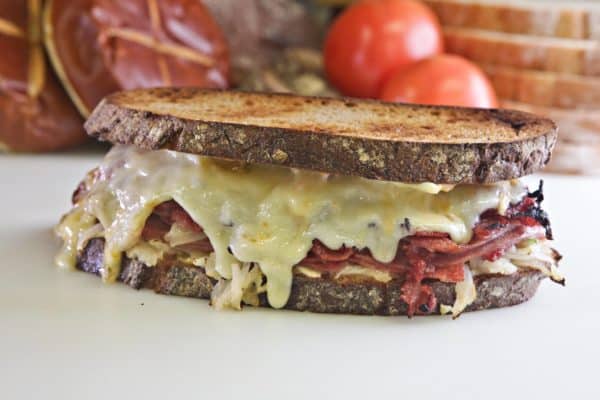 And finally, the Seafood Shack — originally introduced on the Carnival Vista — has proven incredibly popular and will, as a result, be rolled out on nine additional ships in the months ahead.
Photos via Carnival Cruise Line.