Of of the Alchemy Bar's mixologists aboard Carnival Glory has receive quite an honor this year.  Miroslav Kljajic has been named "Bartender of the Year" at the 2016 Bacardi Legacy Cruise Competition, which drew over 4,000 entries from cruise and ferry lines around the world.  In the past five years, three Carnival mixologists have earned the award.
Klajajic created "Elixir Fizz," which is a mix of Bacardi Carta Blanca rum ,vanilla/thyme syrup, Tawny port, Prosecco, and Fee Brothers Cherry Bitters liqueur; which impressed the judges.  He earned a spot in the finals of the Bacardi Legacy Global Cocktail Competition in San Francisco, in addition to $4,000 cash and an etched trophy.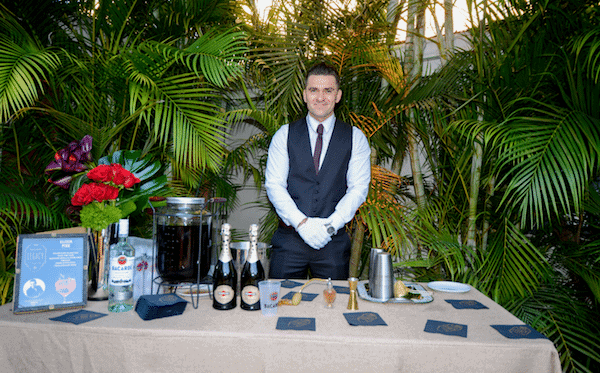 The talented mixologist joined Carnival in 2012 after working at several well-known bars and restaurants in Europe.  Since joining the cruise line, he's worked almost exclusively at the pharmacy-themed Alchemy Bars which "prescribe" custom cocktails to guests like 'Forty is the New Twenty' and 'The Restorative Basil Drop.'
There are currently 11 ships that feature the Alchemy Bar, and it will also be onboard the new Carnival Vista which is set to debut in May.