It's back to sea for more Carnival Cruise Line ships. The company announced on Thursday that three more ships will enter service in July and August, bringing it to a total of eight ships that are scheduled to sail… including one from the West Coast.
In addition, Carnival confirmed that, at least for the time being, all guests aboard their ships will need to be fully vaccinated in order to board, at least for sailings taking place during the month of August.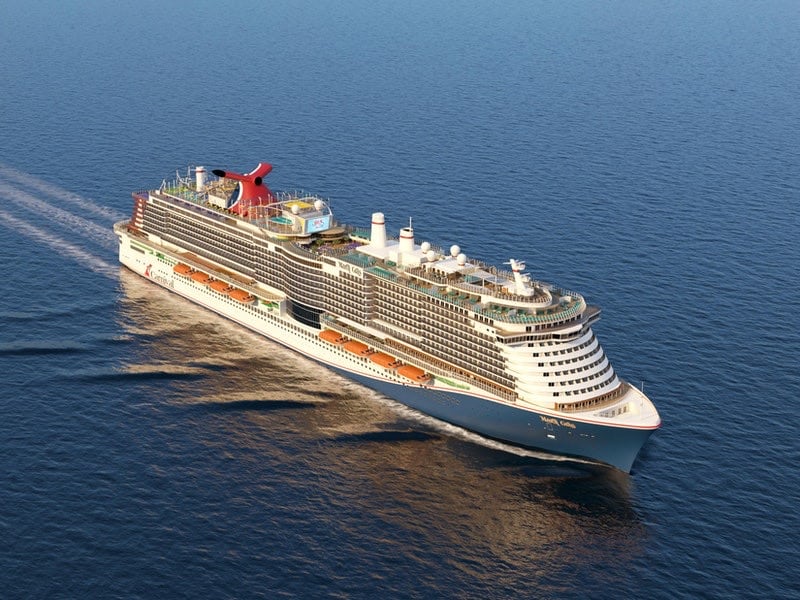 Mardi Gras' Much-Delayed Debut
Perhaps the most exciting news to come out of Carnival late Thursday afternoon was the long-awaited debut of the line's newest ship, Mardi Gras. The ship, which recently arrived at her new home of Port Canaveral, will set sail on what they are calling pre-inaugural sailings beginning July 31.
"We are very excited to finally welcome guests on Mardi Gras," said Carnival Cruise Line president Christine Duffy. "With our desire to preserve summer vacations for our Mardi Gras guests, we are going to find a later date to formally christen her so that we can operate these pre-inaugural sailings just as soon as we can."
Mardi Gras is, of course, highly anticipated by Carnival fans given that it will introduce several new concepts, including restaurants from celebrity chefs Emeril Lagasse and Rudi Sodamin, a reimagined atrium, and the much-discussed top deck BOLT roller coaster.
The line also announced that Carnival Panorama will resume sailings out of Long Beach, California, on August 21. When the ship was originally launched back in December of 2019, it officially became Carnival's first new build to get a west coast debut in 20 years.
READ MORE: Carnival Panorama Ship Review and Photos
Miami will welcome Carnival Sunrise, which will begin sailings from the Sunshine State as of August 14. Sunrise is, of course, the former Carnival Triumph, which underwent a massive renovation in 2019 and emerged as the sister ship of Carnival Sunshine. There's no word yet on when Carnival Victory, currently undergoing a similar renovation, will emerge from drydock as the Carnival Radiance.
Finally, Carnival Magic is set to welcome guests back on August 7, when the ship will begin sailing out of Port Canaveral. Magic recently emerged from drydock and is now sporting the same blue hull which was introduced with Mardi Gras and will eventually become standard across the entire Carnival fleet.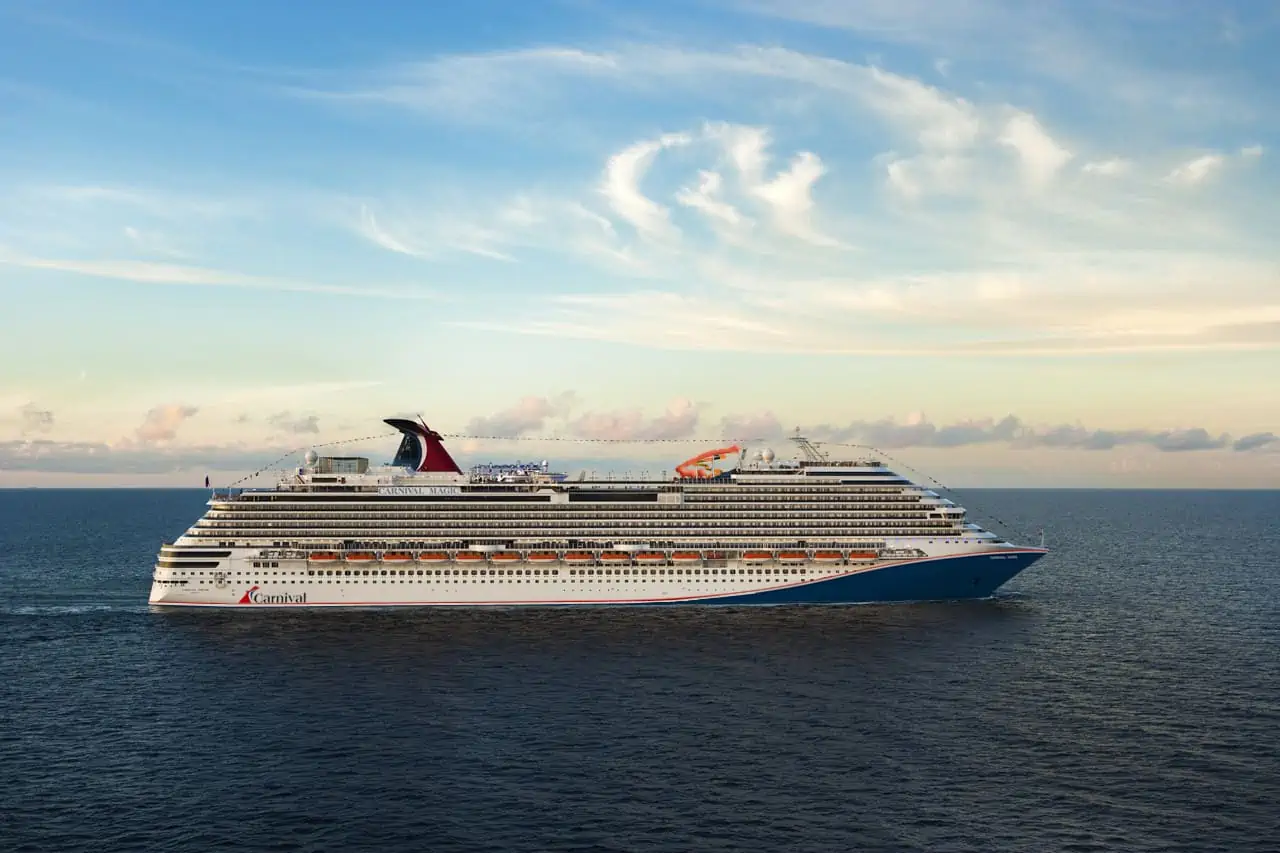 These latest additions to the roster join the already-announced Carnival Vista and Carnival Breeze, which will sail out of Galveston in July, as well as the Carnival Horizon, which is expected to begin voyages out of Miami that same month.
Guests Will Need to Be Vaccinated
Although there was some question as to whether or not Carnival would make vaccinations a prerequisite for sailing, the company has now confirmed that will be the case at least for the August sailings.
Earlier this month, at an event welcoming Mardi Gras to Port Canaveral, Duffy indicated that while there were paths which would allow unvaccinated guests to sail, the company believed it would be "very difficult to deliver the experience our guests expect."
"Our focus remains on the health and safety of our guests, crew and the communities we serve and visit," said Duffy.  "We are taking a deliberate approach so we can execute with excellence and deliver a fun experience to our guests, who have been tremendously patient and supportive throughout this pause."
READ NEXT: Mardi Gras Behind The Scenes: How Carnival's First LNG Ship Fuels Up