Carnival Cruise Line's ship Carnival Panorama is preparing to sail from Long Beach, California this weekend, marking the first cruise ship from any line to sail from the west coast state since early 2020.
Carnival Panorama debuted in Long Beach in December 2019, and was Carnival's first new ship to debut on the west coast in 20 years. From then, she began her schedule of year-round seven-night sailings to the Mexican Riviera. However, the ship was only sailing for a few months before the global pandemic shut down the cruise industry in March 2020.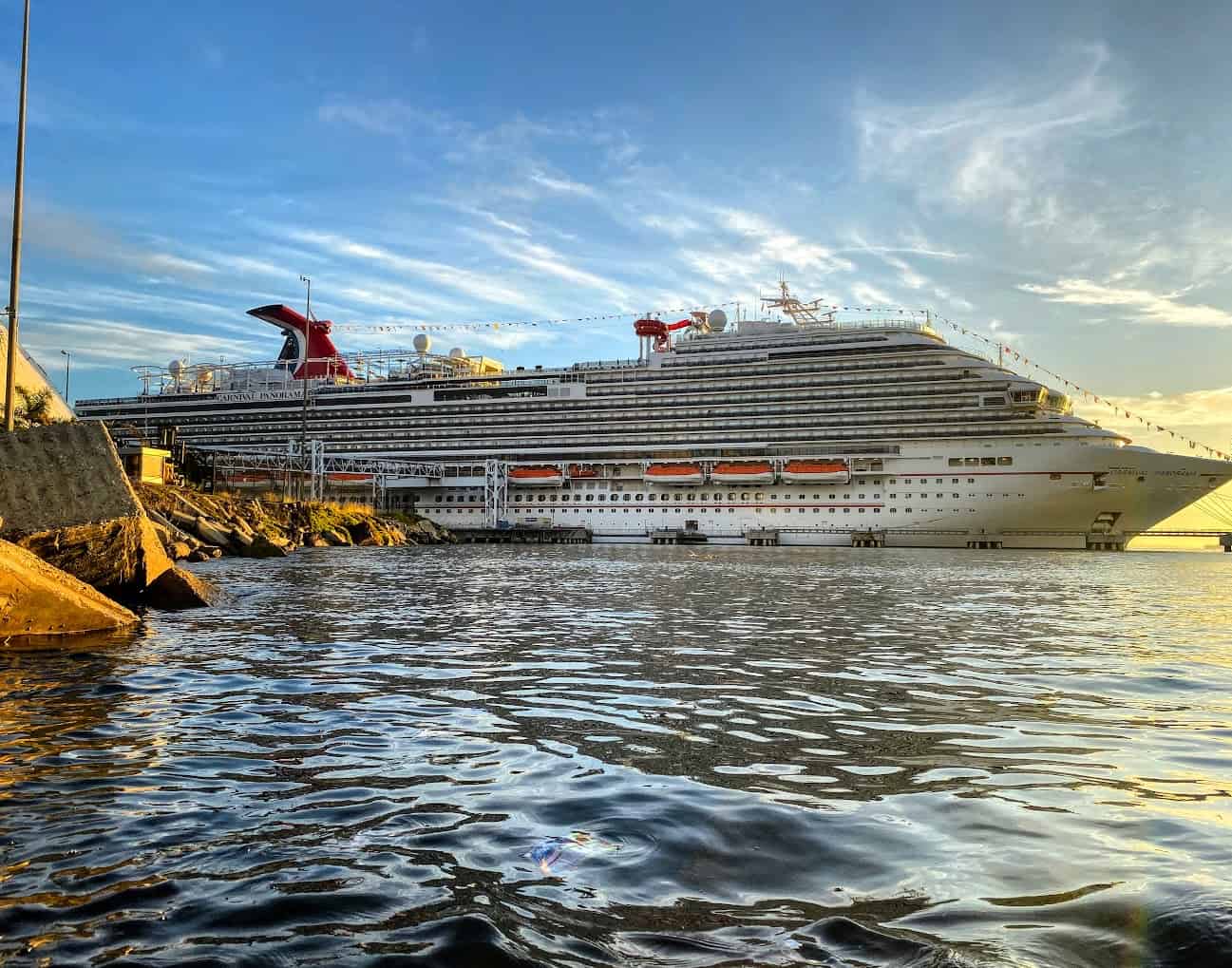 In April 2020, the vessel set sail for Asia to bring crew members back to their home countries, along with many other cruise ships from Carnival and other lines that were doing the same thing. Panorama sailed a three-week trip from Long Beach to her first stop of Manila, Philippines for that purpose.
Now, after 17 months without seeing guests onboard, Carnival Panorama is set to welcome revenue passengers again on Saturday, August 21 at her homeport in Long Beach.
The ship will pick up right where she left off, once again sailing a schedule of seven-night Mexican Riviera cruises. Port calls will include Cabo San Lucas, Mazatlán, and Puerto Vallarta.
Carnival Cruise Line shared this photo today of crew members and officers who are excitedly awaiting passengers this weekend.
Carnival Panorama is one of Carnival's Vista-class ships, alongside Carnival Vista and Horizon. Many of her features and amenities are basically the same, including the SkyRide cycling attraction, the Havana Bar and pool, the WaterWorks aqua park, the adults-only Serenity Retreat sundeck, and the ropes course.
But other things were changed. For example, Vista and Horizon both have IMAX movie theaters, but Carnival left that off of Panorama in favor of a Sky Zone indoor trampoline park instead. The ship also debuted a new sports bar dedicated to veterans and members of the military called Heroes Tribute Bar. This took the place of the SkyBox Sports Bar that can be found on the sister ships.
READ NEXT: Disney Wish to Debut New 'Disney Uncharted Adventure' Experience