Carnival Cruise Line's Carnival Paradise is leaving Tampa today bound for Cuba, where she will be making her inaugural call into Havana.  The line hosted a bon voyage reception to mark the occasion.
The event was a celebration of Cuban culture, music, food, and drinks, featuring the "World's Largest Cuban Sandwich at Sea" and a $25,000 donation to Tampa's Ybor City Museum Society.  Attendees included Carnival Cruise Line's Executive VP of Guest Shipboard Operations Gus Antorcha, representatives of Port Tampa Bay, Ybor City Museum Society, and invited guests.
Gigantic Cuban Sandwich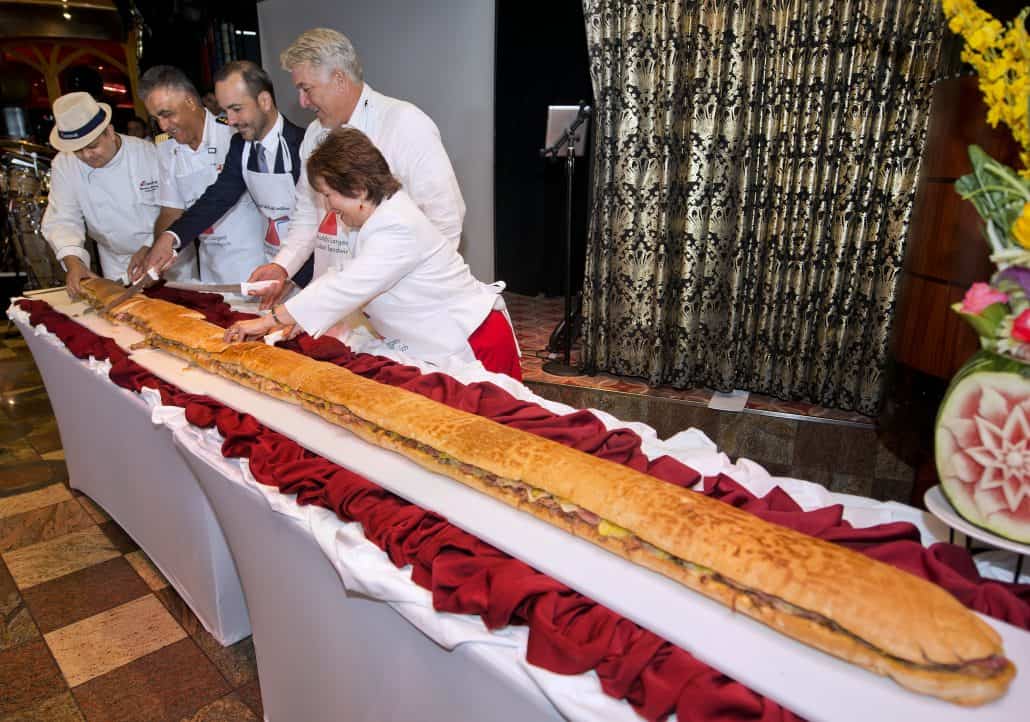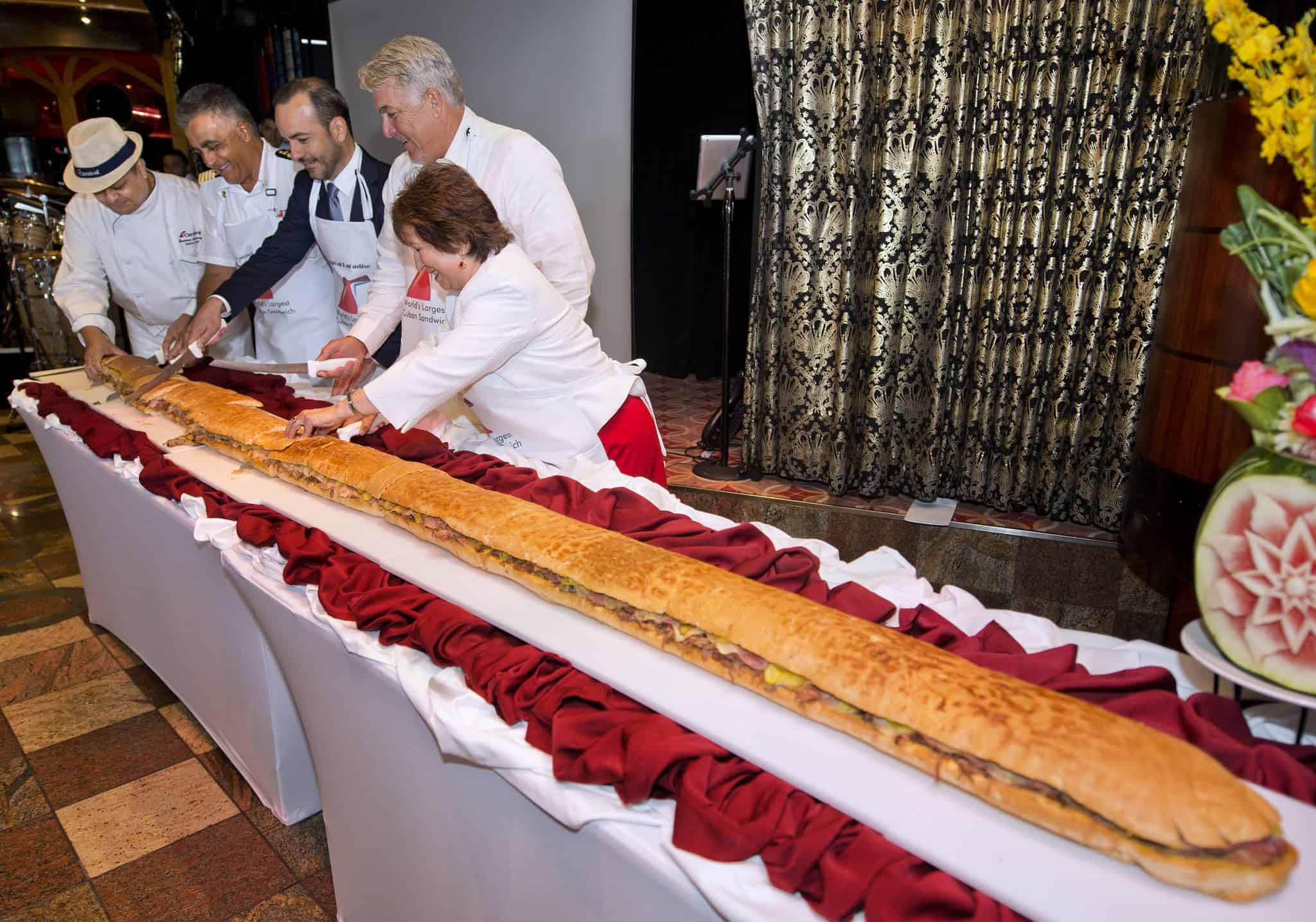 There's a long-standing rivalry between Tampa and Miami about which can claim the most authentic Cuban sandwich recipe.  Tampa's Cuban community pre-dates Miami's, and in Tampa they include an additional ingredient – Genoa salami – which is a salute to the city's large Italian population.  In a spirit of solidarity, the largest Cuban sandwich at sea was created to be half Miami-style and half  Tampa-style.  It was 10 feet long and contained a white bread, five pounds of sliced ham, 50 pounds of roasted pork, six pounds of Swiss cheese, a gallon of dill pickles, mustard, and mayonnaise.  The Tampa half also included eight pounds of Genoa salami.
Carnival Paradise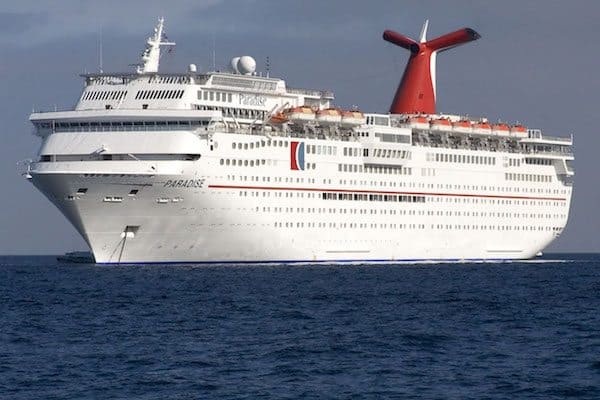 Today's voyage marks the first of twelve 4 and 5-day cruises, each with an overnight call in Havana.  Additional voyages in the series depart July 13; August 14, 24, and 28; September 7, 21, and 25; October 5, 9, and 19, 2017; as well as May 3, 2018.  Five-day cruises add a stop in either Cozumel or Key West.
In addition to experiencing Havana's colorful culture, guests aboard Carnival Paradise can enjoy the Serenity adults-only area, Seuss at Sea programming, four swimming pools, and a 115-foot long water slide.
Photos: Carnival Cruise Line