On Sunday, Carnival Paradise rescued eight Cuban nationals who were adrift in the Gulf of Mexico between Florida and Grand Cayman requiring assistance.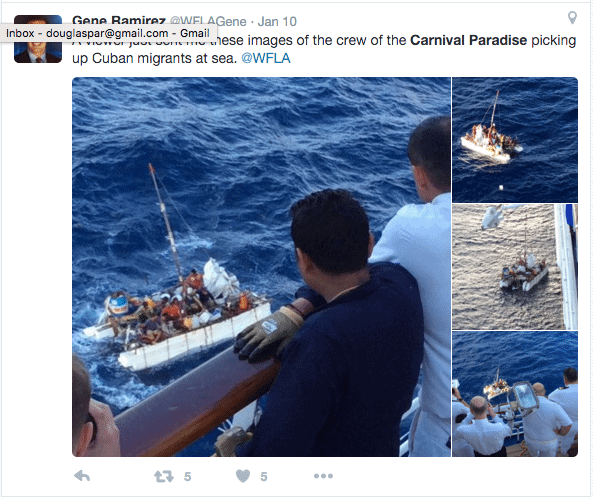 Carnival said, "There were eight Cuban nationals (seven males and one female) aboard the raft and requesting assistance. They were brought on board Carnival Paradise and provided medical evaluations, food and water.  The 8 individuals have disembarked and are in the custody of Cayman authorities."
The rescue effort continues Carnival's longstanding practice of assisting distressed mariners and vessels at sea.
Carnival Paradise was on a five next Western Caribbean cruise out of Tampa, Florida.