Carnival Corporation (CCL) provided a financial update on Monday morning. To no one's surprise, the world's largest cruise operator posted a $2.2 billion loss for the fourth quarter of 2020, a massive swing from a profit of $423 million in Q4 2019. More than nine months with no significant revenue will do that to a company.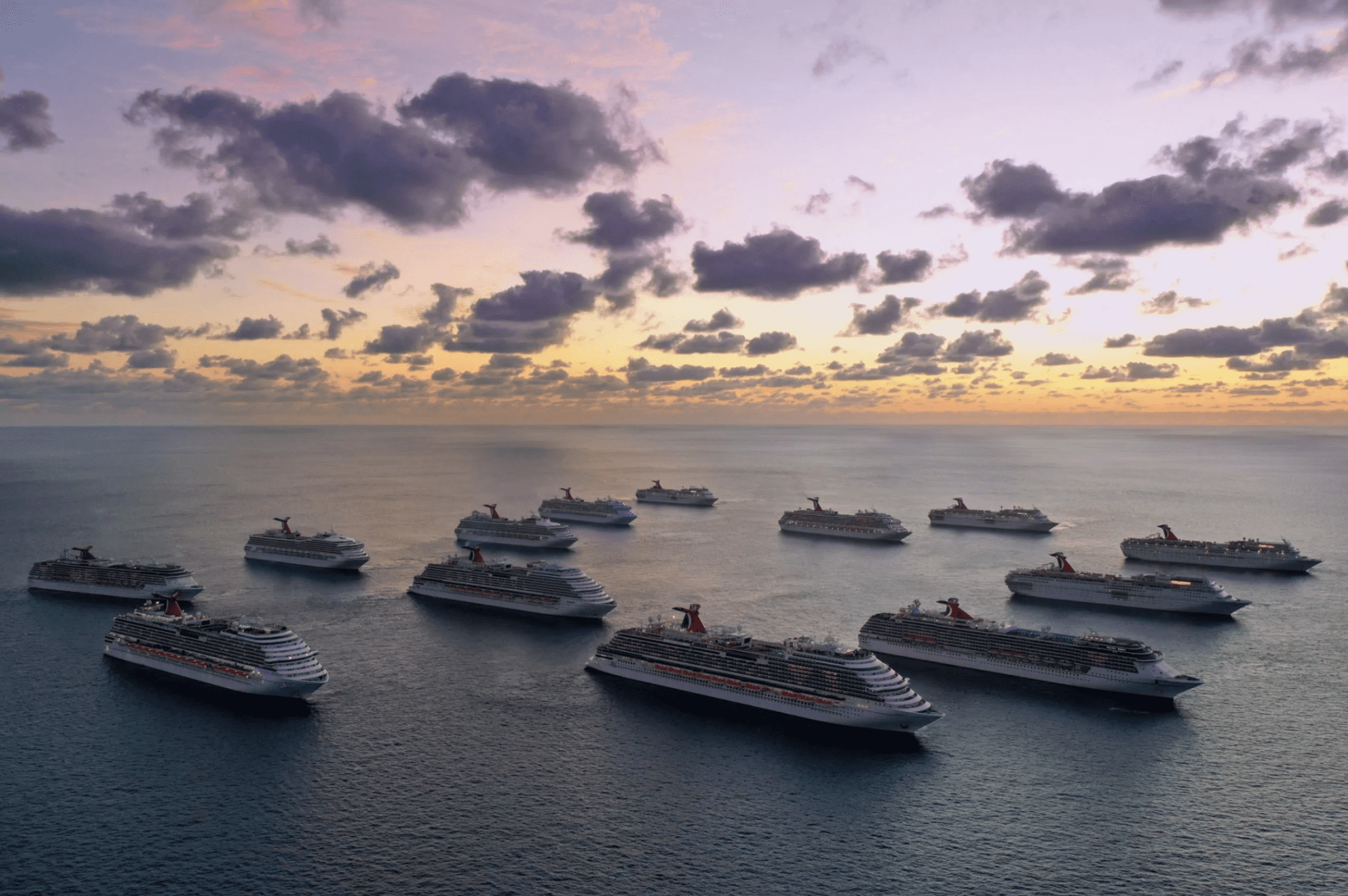 The earnings call revealed that there's still much uncertainty ahead, especially for a resumption of North American operations, as the company awaits guidance from the Centers for Disease Control and Prevention regarding test cruises and other issues tied to restart.
But despite continued obstacles, President and CEO Arnold Donald's position is that Carnival Corp. will emerge from this crisis as a leaner, stronger, more efficient operation.
"I know I'm certainly not alone when I say I'm glad to put 2020 behind us; clearly 2020 was unprecedented," he told financial analysts on the call. "On the other hand, it also proved to be a true testament to the resilience of our company. I am really proud of how well we weathered the storm, and I'm very grateful to all of those who helped make it happen."
READ MORE: Cruise Industry Sees Brighter Future After "Year Unlike Any Other"
The briefing from Carnival took a positive tone, especially with the backdrop of a new year dawning with fresh hope for the battered cruise industry as vaccines are being administered here at home and in many countries around the world.
As well, Donald noted the pent-up demand of loyal cruisers as a source of inspiration for the future. 
"The booking trends that we have consistently experienced throughout this period affirm the strong fundamental demand for our brands which will facilitate our staggered resumption and support the long-term growth of our company." 
Carnival executives said cumulative advanced bookings among its nine cruise brands for the first half of 2022 are ahead of "a very strong 2019." This comes despite minimal marketing and promotional funds being invested. 
The company raised a staggering $19 billion in contingency funds in 2020 — enough to carry it through 2021 even in a zero-revenue scenario.
But some Carnival-owned ships are already sailing or preparing to resume limited operations in the coming weeks, including vessels from Europe-based brands Costa and AIDA. The company has $9.5 billion in cash on its balance sheet.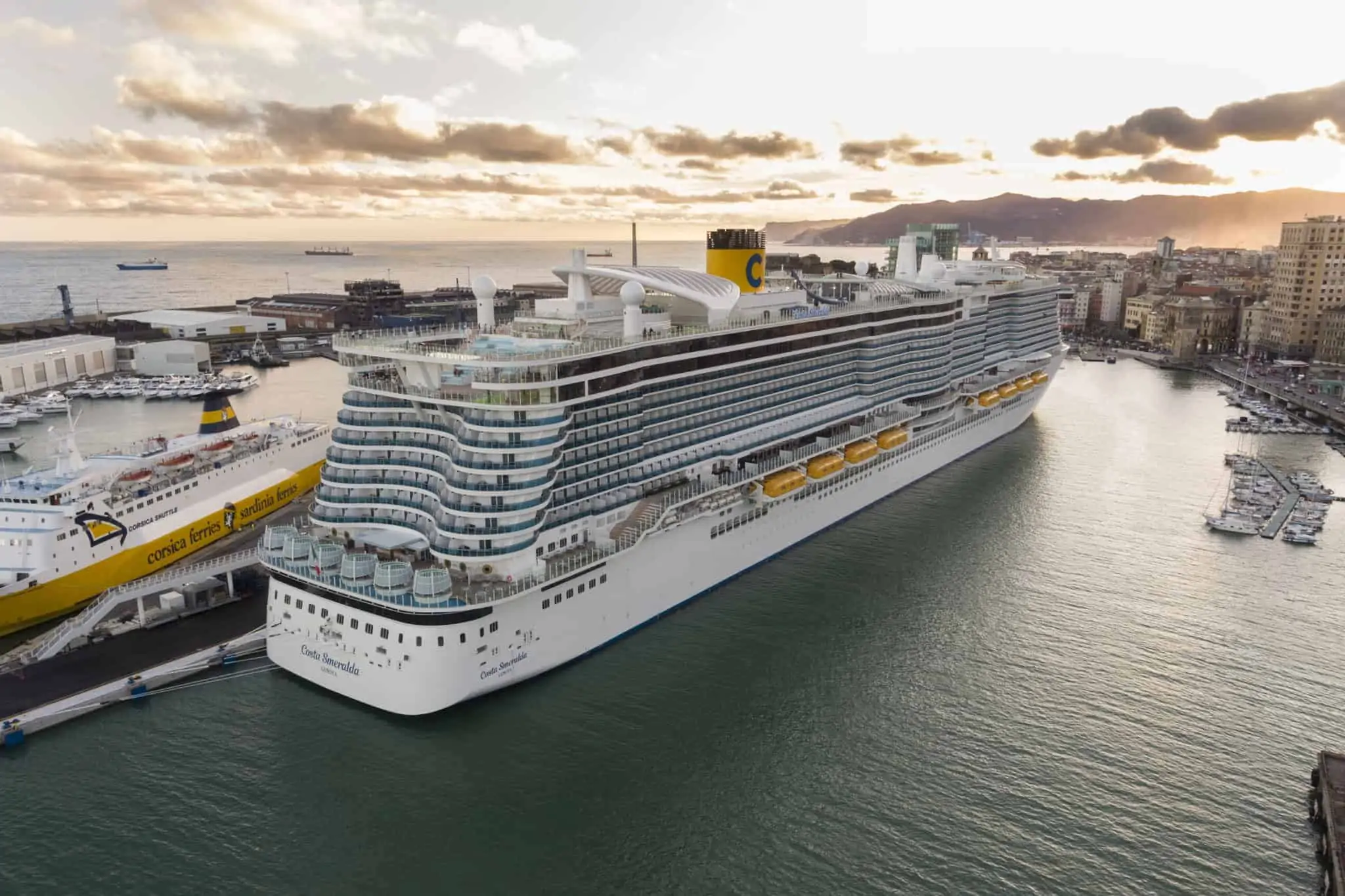 READ MORE: Lost Year Means Many Cruise Ships Will Debut In 2021
"2020 has proven to be a true testament to the resilience of our company," Donald said on the call. "We took aggressive actions to implement and optimize a complete pause in our guest cruise operations across all brands globally, and developed protocols to begin our staggered resumption, first in Italy for our Costa brand, then followed by Germany for our AIDA brand. We are now working diligently towards resuming operations in Asia, Australia, the UK and the U.S. over the course of 2021."
READ: Popular Carnival Cruise Director Leaves Ship Life
It will be a trimmed-down Carnival Corp. that emerges from the global health crisis. Fifteen older, less-efficient ships have already left the fleet — sold or scrapped — and four more will be retired in the near future, for a total of 19 fewer ships and an overall capacity reduction of 13 percent.
The company has also delayed the arrival of 16 new ships for its brands, in recognition that full recovery will take time.
Carnival is easing its way back to life, taking careful steps to avoid setbacks.
"So far, on our initial voyages we've chosen to sail with low occupancy levels, enabling us to gain valuable experience with our enhanced safety protocols," Donald said, while adding an ambitious goal to have all of its ships back in service by year-end. He credited scientific advancements including "the development of low cost testing, the continued advent of therapies and the pace of the distribution of vaccines" as driving a faster pace of recovery. 
Thirty ships from Carnival brands have returned to U.S. waters over the last several weeks, and the shiny new Mardi Gras is en route. PortMiami has been seeing Carnival ships arrive for the past two months, while ports in San Diego and Los Angeles on the west coast have welcomed ships back as preparations begin to meet CDC requirements and a recertification process.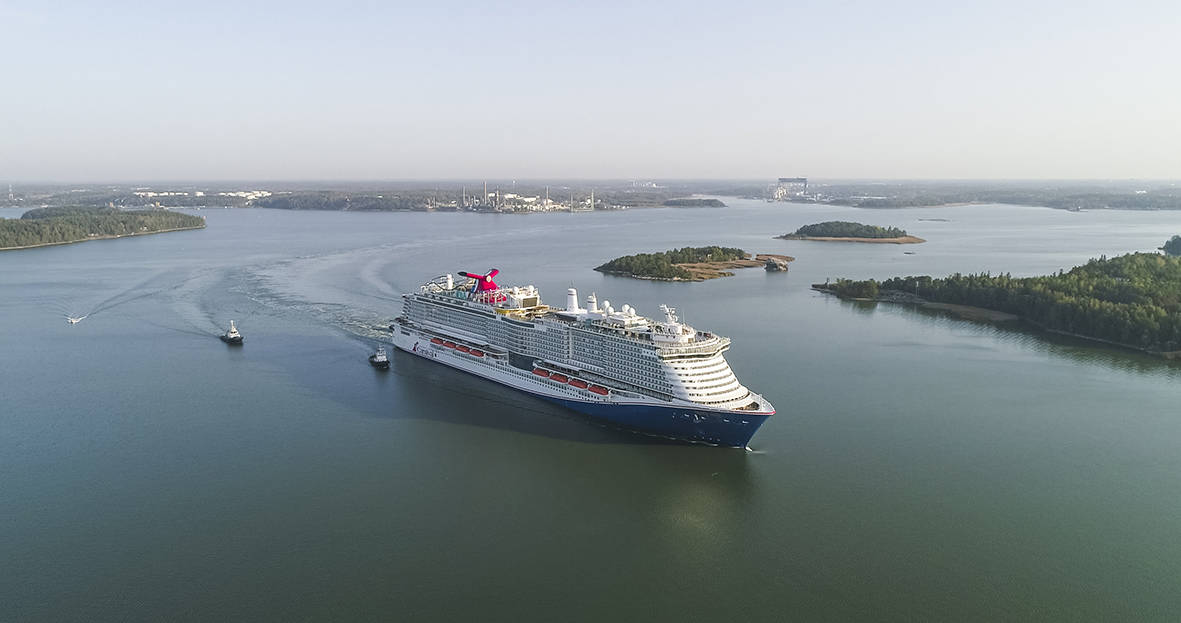 Donald says that while the singular focus right now is on getting ships back into service, it's worth noting that Carnival is making progress in other areas as well.
He pointed out that half of Carnival's operating companies are now led by female executives. And he says sustainability efforts are bearing fruit in the form of less food waste and a reduction in single-use plastic. 
Overall, the cruise leader says he is proud of the efforts the company has taken in an unprecedented situation.
"With the aggressive actions we have taken, managing the balance sheet and reducing capacity, we are well-positioned to capitalize on pent-up demand and to emerge a leaner, more efficient company, reinforcing our industry-leading position."