A decision from Carnival Cruise Lines last week will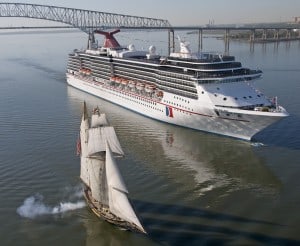 soon raise daily gratuities from $10 per day to $11.50, effective December 1, 2011.
The new gratuity vs the old:
Stateroom attendant– up from $3.50 to $3.70
Dining room service – up from $3.50 to $5.80
Alternative services (distributed to kitchen, entertainment, guest services and other hotel staff members) – up from $1.00 to $2.00.
As you can see, the rates have only gone up $1.50 per day.
What are the folks saying? A couple of Cruise Radio listeners weighed in on the subject, Tracy Mitchell said,  "I was shocked to hear it had been 10 years since an increase, it should be $15. Sonya said, "they earn every penny. Many of us are such loud mouths slobs when on board. Just pay it & enjoy!"
If you're cruise is already booked and gratuities prepaid, your sailing will not be affected.
Source: Carnival Cruise Lines