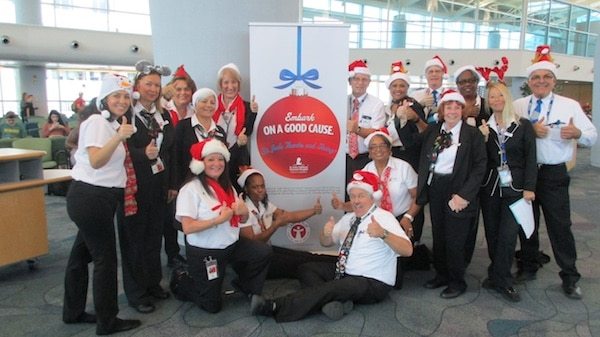 For the fifth year in a row, Carnival Cruise Line participated in St. Jude's Thanks and Giving campaign, raising nearly $250,000 for the hospital through the holidays.  This more than doubled the cruise line's original goal.
During St. Jude Thanks and Giving, guests aboard Carnival's ships could donate via their Sail & Sign onboard accounts.  Throughout the year, guests also continue to support St. Jude in a variety of Care to Play activities to raise funds and awareness for the fight against childhood cancer and other life-threatening diseases.
Carnival is the hospital's "Official Celebration Partner" and has raised over $10 million for St. Jude since the beginning of their partnership in 2010.